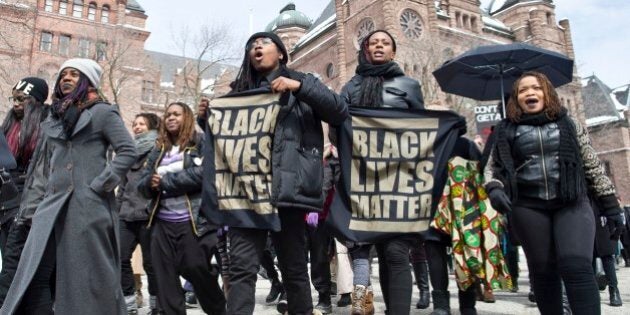 "This is tabloid," the representative told CP24 News. "It's not public interest news. It's not news."
As a supporter of Black Lives Matter, I couldn't disagree more.
Since its creation, the organization has been shrouded in heavy controversy (admittedly, Black Lives Matter was controversial long before it came to Toronto).
Critics of the international movement have called it discriminatory and racist, citing it as an attempt to prioritize black lives over all others ("It's not just black lives -- all lives matter!"). And perhaps most significantly, many have accused the organization of inciting hatred and violence against police.
Though these assumptions are completely false, the discovery of a co-founder's tweet talking about killing white people does nothing to quell these criticisms. Rather, it simply adds fuel to an already raging fire.
[The tweet] reinforces one of the most prominent arguments critics have used to discredit the organization: Black lives matter, white lives don't.
It makes it a matter of the public interest. It becomes news.
The tweet in question was posted by Black Lives Matter Toronto co-founder Yusra Khogali.
"Plz Allah give me strength to not cuss/kill these white men and white folks out here today. Plz plz plz," she wrote.
Though the tweet appears to have been posted in February (it has since been deleted and Khogali's profile is now protected), it was reposted by NewsTalk 1010 reporter Jerry Agar, April 5.
Reaction to the tweet on social media has been mixed, with some accusing Agar of antagonizing the movement, while others expressed outrage. Local media outlets have also picked up the story (according to many reports, Khogali hasn't responded to requests for an interview). Though the story has largely remained within Toronto, it's unclear how long it will remain this way.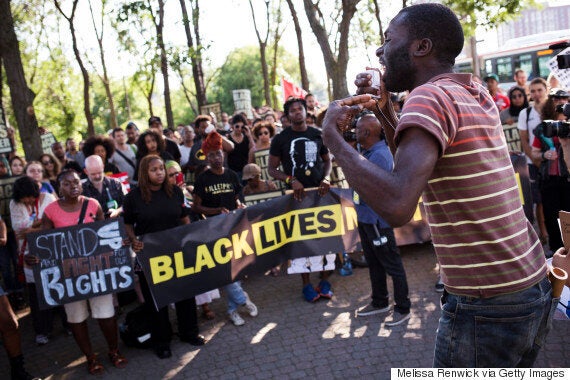 The discovery of Khogali's tweet comes just days after Black Lives Matter Toronto secured a major victory in its fight for the Ontario premier's attention.
On March 20, the organization began a 15-day vigil and protest held outside the Toronto Police headquarters. The sit-in was in response to news that the police officer who shot and killed Andrew Loku, a 45-year-old Sudanese father of five who suffered from mental illness, wouldn't face charges or be publicly named.
The meeting led to an impromptu meeting with Premier Kathleen Wynne, who vowed to work with Black Lives Matter and address anti-blackness in Ontario.
Although the protest ended April 4, the organization has issued a set of demands, which includes a provincial review of the Special Investigations Unit (SIU).
Whether the co-founder's tweet will have any bearing on the organization's future meeting with the premier is unclear. But the effect it will have on Black Lives Matter's reputation -- both among its critics and supporters -- is undeniable.
Black Lives Matter has been relentless in its fight against racism and police brutality. Using non-violence and persistence, they've successfully shaken the very institutions that have long used systemic racism and discrimination to perpetuate anti-blackness.
For this, they must be commended.
But Khogali's tweet, along with Black Lives Matter's refusal to acknowledge its impact, is disappointing. Perhaps worse, it reinforces one of the most prominent arguments critics have used to discredit the organization: Black lives matter, white lives don't.
While I know this has never been a true belief of the organization, others do not. Khogali's tweet is the very ammunition proponents need to further disparage it. Her words will provide the opportunity to perpetuate the many misunderstandings of Black Lives Matter.
Unfortunately, it's an opportunity the organization simply can't afford.
Follow HuffPost Canada Blogs on Facebook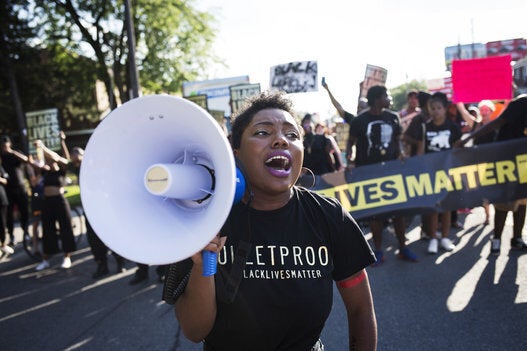 Black Lives Matter Toronto