Black love is more than a term for the black Canadians whose voices are featured in this piece. It's a response, used to combat their frequent, if not daily, experiences of anti-blackness. Black love includes self-love, romance and intimacy, physical and mental health, as well as black family love. Black people affirming the love and respect they deserve is an act of reclamation.
And for Brandon Hay, a Toronto educator and father, black love is worth examining. So, he created the Black Love Matters Un-conference, the first course of its kind at Toronto's York University, which took place in fall of 2017. It was open to graduate students, black and African Canadians who wanted to learn more about anti-black racism in Canada, black love and city planning for the Greater Toronto Area. The course, led by Hay (also founder of the 11-year-strong Black Daddies Club) and co-instructor Nigel Biariffe, culminated in a one-day symposium York's campus, where the students hosted sessions that explored aspects of black love, identity, visibility and agency.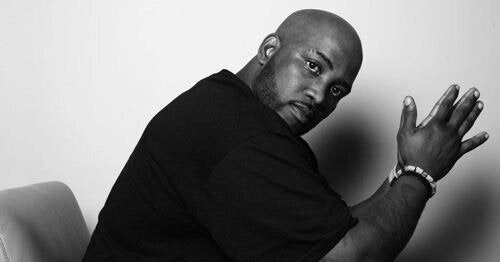 And the learning continues for Black History Month. Hay followed up the York course with a day-long event, the Journey To Black Liberation symposium, at Toronto's Harbourfront Centre last Saturday. Guest speakers included artists, activists and educators, all focused on exploring "community-building within black communities globally dealing with various forms of oppression," according to Hay.
Canada, as much as it would like to believe it is, is not free of anti-black discrimination.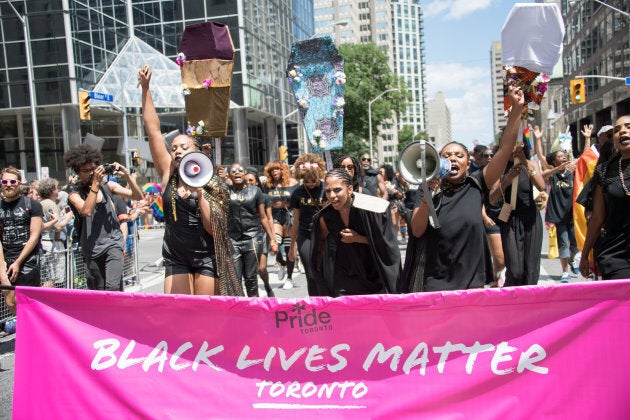 We spoke to some attendees of the Black Love Matters and JTBL symposium about the importance of black love in the face of oppression. Here's what they had to say.
Watch: Black Canada Speaks: Self Love At The JBTL Symposium
Shown in the video in order: Rania El-Mugammar, artist and anti-opppresion and equity educator; Lance McCready, University of Toronto professor and JTBL panel moderator; Harmony Adzido, social service worker and York University student; Black Daddies Club founder and JTBL organizer Brandon Hay.
S-quire Johnson, student, Black Love Matters unconference
Black love is self-discovery and recognizing that for a lot of us within the black community, we are still struggling with it. There's a mentality we fostered that in order to love ourselves, we have to love and serve others — whether it is within the black community or outside of it. We neglect ourselves in a lot of cases. The idea of Black Love for me is that self-discovery piece before anything else.
Love, and learning through love, is a process. It's going to be an ongoing process and not every single answer is going to be presented right away when it comes to understanding love. Being willing to exercise and practice patience, especially in those moments where it's at its most challenging to do, I think that was the biggest lesson that I learned.
Black love is ... inspiration
Chel, a.k.a. Slow Pitch Sound, musician
Just giving support, showing support, giving guidance, trying to be a leader. I consider myself sort of an "experimental artist." That's the most common term that everyone recognizes right now, but really it's just me pushing boundaries and just trying to go beyond where perception, or [how] people think of black people. I feel like with a lot of the way things are projected in media and stuff, it's like they almost don't want us to go further or something. It's the common things that are always regurgitated.
But with what I do, I just really try to send a message, and inspire others to just forget about those barriers. Do what you want, you know. Break down the barriers. If you have an idea in your head, just go for it. So for me, it was music and art, I just try to go as far as I can with it and get better. And that's it. And with the hopes of inspiring someone else who sees that and is like, "Wow, okay."
Black love is ... re-learning
Harmony Adzido, social service worker and York University student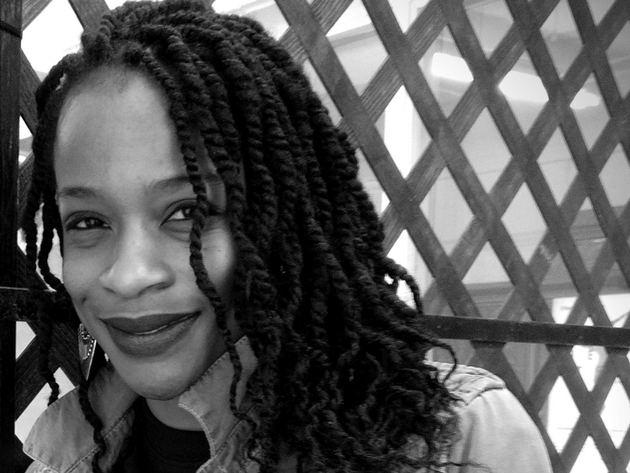 I believe that loving myself means to look at myself with alternative eyes. For example, how I've seen myself how I've been trained to look at myself is through this white, colonial gaze - my skin needs to be fair, my hair needs to be straight, I need to have curves in the right places but not curves in others. And I need to be gentle and soft, and I need to negotiate with my male partners in a way where they take the lead or they step in front of me.
So, I think my entire life, it's been this, 'Harmony, this is who you're supposed to be,' but redefining that for myself is the first step in that process. Who did somebody tell me I needed to be, and then who do I need to be for me to survive? I can only say where I'm at right now, and for me, it's undoing the colonial gaze and how it's framed my psyche. It's automatic and it feels innate, but it's not how I'm designed.
Brandon Hay, creator, Journey To Black Liberation Symposium
Being a black man, in a bigger body, there is this narrative. So when you see the treatment of black men such as Eric Garner or Trayvon Martin, there's a narrative saying, "We hate black men. Black men are supposed to be hated." And I think this work around critically loving ourselves is so important in an atmosphere where we're constantly facing a barrage of hate.
Black love is ... visible, queer love
Remy Ma and Papoose, Will and Jada Smith, Beyoncé and Jay Z, Barack and Michelle — all are inspiring examples of black, heterosexual love. But when it comes to examples of queer relationships, these black Canadians say there are few visible examples.
Samson Brown, panellist, JBTL symposium, self-described Jamal Of All Hustles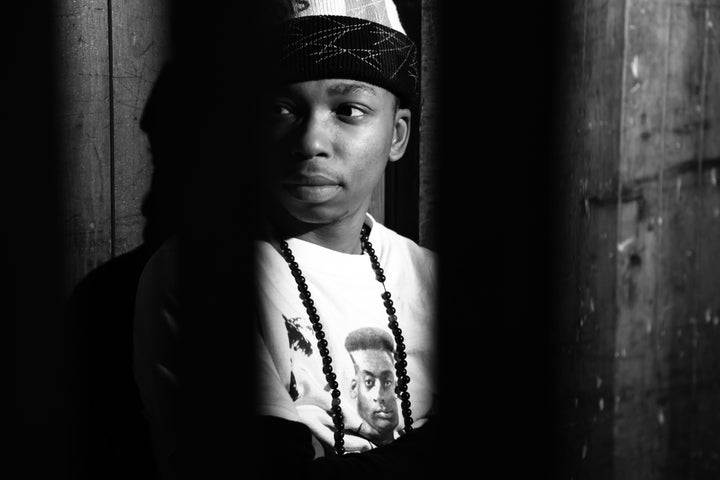 Often for a lot of us, we are not shown what intimate partner relationships look like.
I go out into the world and I'm on these apps and these apps will say 'No black people, no Asians, no this, no that.' So it's even more discouraging that I'm actually going to have a chance at finding love. So then black love, as powerful and wonderful as it is to see two black people loving each other, it becomes that much more of an illusion. It almost seems dangerous.
The definition of love children are taught from a young age is very skewed. Often we grow up and try to define love for ourselves, and it becomes a lot harder because we already have to unlearn so many things.
For the queer and trans community, [it's] creating affirmations for ourselves. Things like, 'I am a person that deserves love. I deserve respect from the people that I allow into my space.'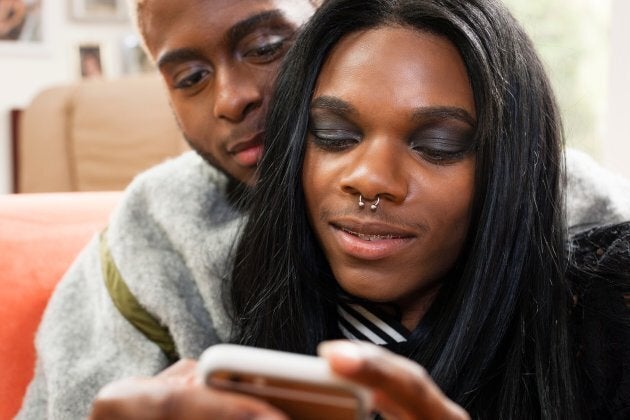 Afi Browne, youth worker and community organizer, Black Love Matters unconference attendee
I think the most radical thing queer, trans black folks can do is love each other in a world that has been designed for our eradication. It is to say that yes, in spite of everything we are still here, we are going to love each other and be here for each other. Especially as a youth worker, I see a lot of black parents who struggle to accept that their black kids are queer and trans. It is another thing for them to see their kids in love. For them to see their kid's partner. For some parents, they can't even imagine what that looks like. For some kids, they can't imagine what that trajectory looks like because they don't have those fairy tales or role models. So to imagine what is my life gonna be like? Who am I going to find love with? Where am I going to find love? That's a pretty daunting thing for a lot of black youth.
Black love is ... a radical act
Rania El-Mugammar, artist and anti-opppresion and equity educator, JTBL panellist
Self love is the root of all love to me, so if I love myself as a black woman, then I must love womanhood and I must love blackness, and I must love my Muslimness and my queerness, so for me those are all radical acts. Black love starts inside yourself, I think you peer into yourself and you take the things that you love, and then you take the love you make out of that, and you apply it to the people around you and to your community. Black love and self-love to me are essentially the same thing. When you live in a black body, choosing to do so every day, in spite of being taught to hate yourself, hate your community, hate everything that other people think it represents, blame yourself, turn your anger inward ... Choosing to love yourself and choosing to love your community in spite, and because of that, is radical.