Last year on Aug. 9, Michael Brown, an 18-year-old unarmed black teenager was shot dead by a police officer in Ferguson, Missouri.
Since that time, three ordinary people — a teacher, a school administrator and a temporary government employee — have become activists, their words on social media breathing new life into the #BlackLivesMatter movement. But what began as messages under 140 characters eventually transformed into protests demanding government accountability and change.
"All I had was my Twitter and my Facebook and my Tumblr ... I felt and I really believed that someone somewhere would care about what I was saying," said Johnetta Elzie in the video above.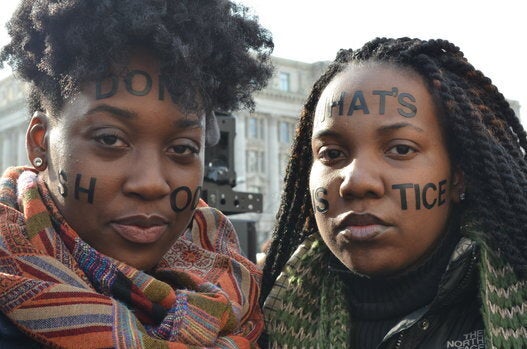 "Black Lives Matter" March