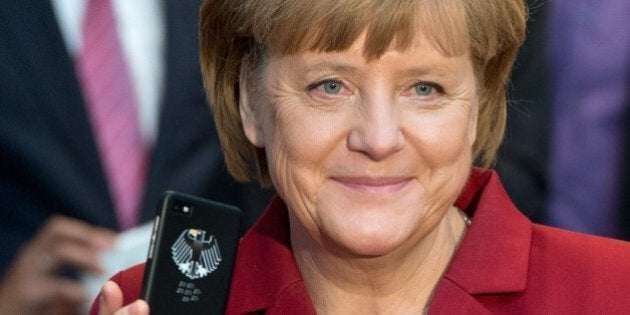 NSA spying may be a hot topic of conversation in North America, but in Germany it's a top-shelf political issue, one on which policies are based.
BlackBerry on Tuesday announced it's buying SecuSmart, a German anti-eavesdropping company. Germany's Federal Ministry of the Interior, essentially its version of a public safety department, uses 3,000 BlackBerrys outfitted with SecuSmart's technology, and is constantly buying more.
"We have a federal authority for information security and they checked several smartphones, and the only brand that was approved by them is the BlackBerry smartphones… It's the security of the device," ministry spokesperson Tobias Plate told the Post.
German press reports suggest the government is looking to buy 20,000 BlackBerry phones outfitted with SecuSmart technology, the Post reports, though the ministry did not confirm the number.
Story continues below slideshow: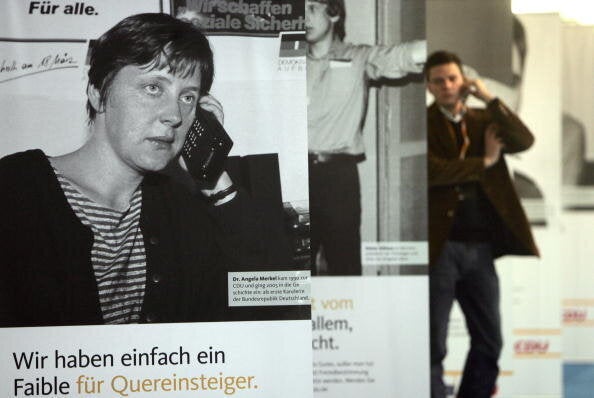 Angela Merkel And Her Cellphone, Through The Years
According to IT World, SecuSmart's technology prevents hackers from listening in on voice conversations, using a special microSD card installed on the phone that encrypts voice traffic.
SecuSmart CEO Hans-Christian Quelle said the BlackBerry takeover is a "perfect match," as BlackBerry already has the lead on data protection through its encrypted messaging technology.
But there are conflicting reports on how secure data on BlackBerry phones actually is.
The company did not disclose the financial details of the agreement, which was announced at a security-themed event held in New York.
Chief executive John Chen says buying the company will address growing concerns about threats to individual privacy and national security.
"We are always improving our security solutions to keep up with the growing complexity of enterprise mobility, with devices being used for more critical tasks and to store more critical information, and security attacks becoming more sophisticated," Chen said Tuesday in a news release.
— With files from The Canadian Press