The models' faces were completely covered in black glitter, some so dark they resembled a mask. One model actually wore a black textured mask.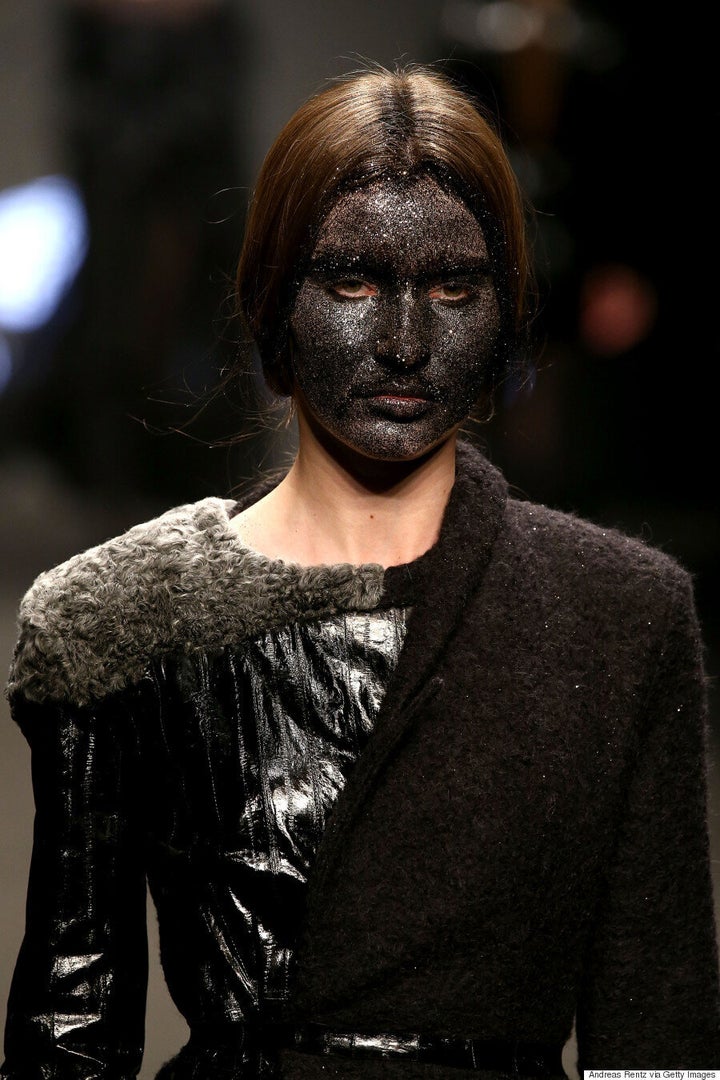 According to Cutugno, he was inspired by the artist Emilio Isgrò, who creates art with bees. The paint was meant to make the models appear as if they were being swarmed by insects. Okay then...
So far, Cutugno hasn't responded to any of the backlash -- but here's hoping he (and others) learn their lesson and just stop with the blackface already!