If you're looking to get some new ink and are ready for a really serious commitment, blackout tattoos might be for you.
Blackout tattooing, a technique done by several tattoo artists, including Singapore-based Chester Lee, involves inking large portions of the skin solid black.
Lee, who has been a tattoo artist for over a decade, tells People Magazine that although he appreciates the art, these large works are definitely not for everyone.
"I had been suggesting the blackout tattoos for massive cover-ups, and slowly letting people see the beauty in black work," the 29-year-old shares. "It's an acquired taste."
And while this trend may seem quite bold for some, Lee, who himself has a quarter of his face, along with his eyes blacked out, hopes that more people will be able to see the beauty in his work as time goes on.
"Personally I feel this is the purest form of art, lines and shapes. Less is more," Lee says to Mic via email. He adds, "People start to appreciate the fact that black is nicer and everlasting to look at."
But whether you're into the trend or not, blackout tattooing is gaining some serious popularity online. With over 16,000 followers on Instagram and racking up over 4,000 'likes' on one photo alone, Lee's work is definitely getting noticed.
Would you ever consider getting a blackout tattoo? Let us know in the comments below!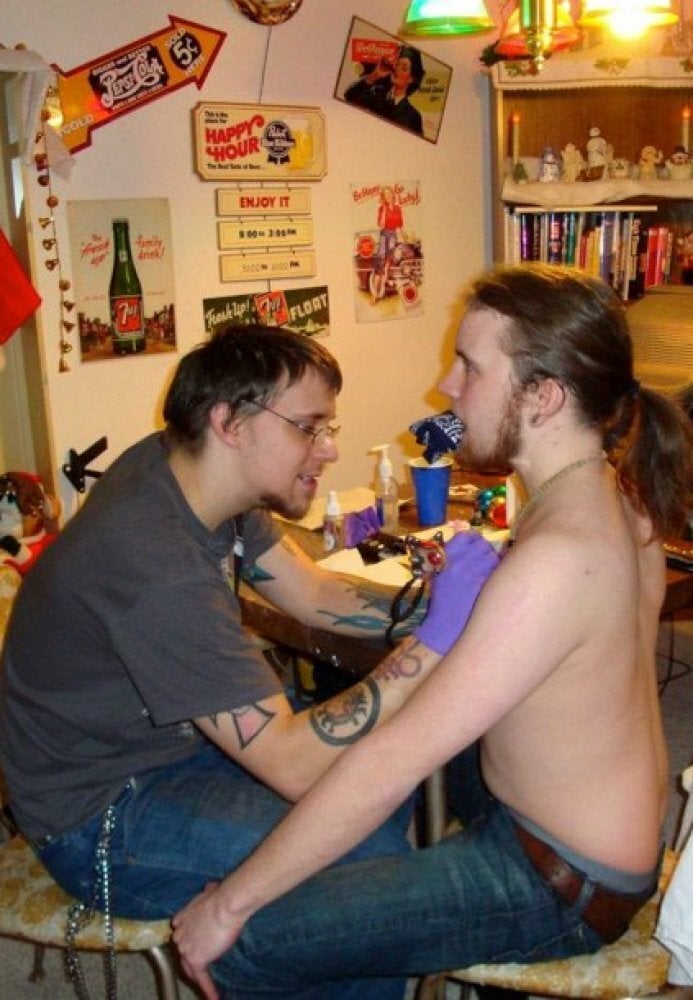 The Worst Tattoos You'll Ever See