When it comes to fashion week, there's a certain etiquette involved: don't sit in a seat that's not yours, don't linger around the aisles, and definitely DO NOT cross your legs, especially if you're sitting front row. The reason for the latter? Crossed legs often get in the way of photographers, and sometimes the models (depending on the size of the runway).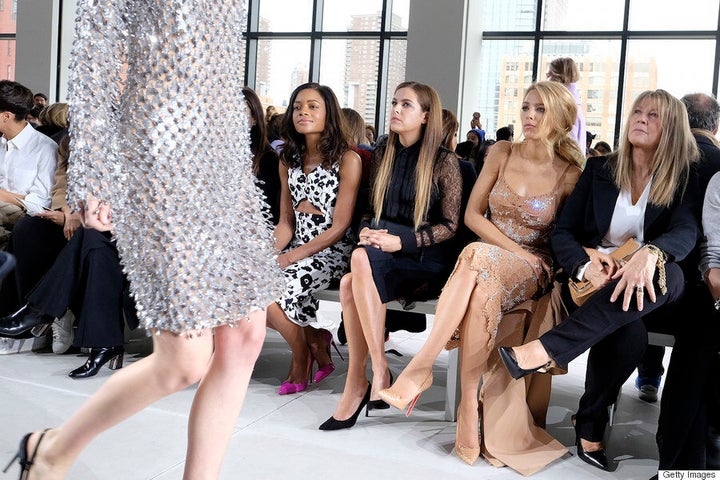 According to Page Six, the 28-year-old actress and other front-row VIPs (including Riley Keough and Blake's mom, Elaine), were "personally told to uncross their legs by the company's chairman, John D. Idol."
Page Six says the mother-of-one "didn't appear to listen, and kept her legs crossed."
And by the looks of it, her mama and Keough followed suit.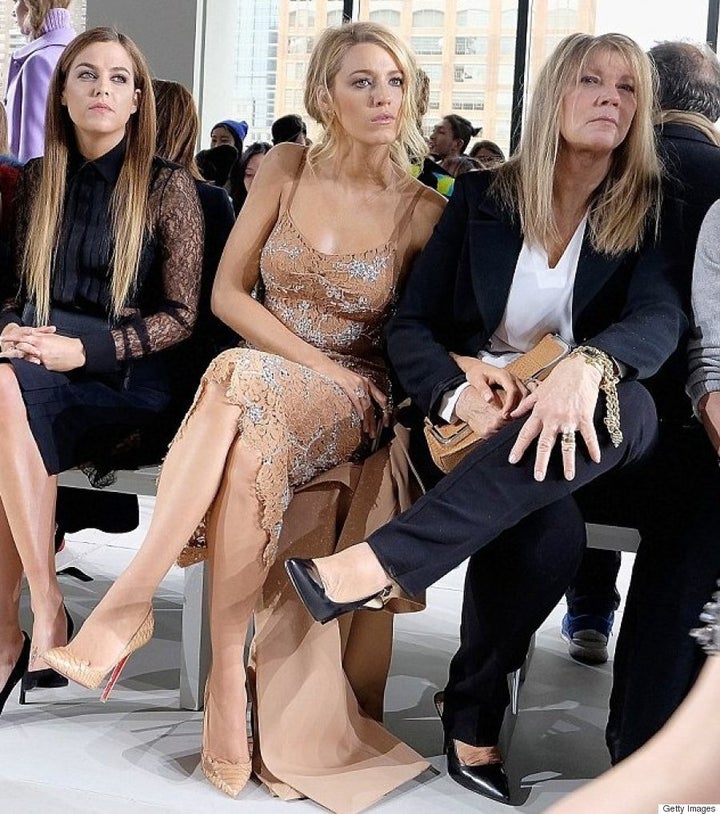 Moral of the story? You can take the girl out of Serena van der Woodsen, but you can't take Serena van der Woodsen out of the girl (#REBEL).