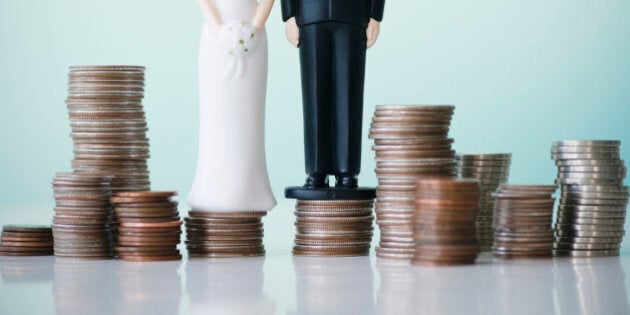 A little-known holiday that is celebrated on September 16 is called National Stepfamily Day. Although it is not a true "national day" it got me thinking about how many blended families there are today. Stepfamilies are often created by the loss of a parent, separation or divorce and a stepparent can come into someone's life often accompanied by a new stepsister or brother.
While there are many things that go along with being part of a blended family my article today will not focus on the actual work of coming together as a cohesive unit. The purpose of my article is to talk about the personal and financial planning that is required when you bring two families together. It's important to determine very early how you will handle the multitude of decisions that must be made if someone becomes ill or passes away.
My first husband passed away suddenly at the age of 39 and in 60 seconds, I became a widow with a 12-and-a-half-year-old daughter. I never intended to remarry but time and divine intervention had other plans for me. I remarried a number of years after becoming a widow and created a union with another widower who had two daughters. This brought with it a myriad of important things we needed to discuss and consider as we blended not only our families but also our home, assets, liabilities and many other important things we needed to consider.
People often tell me that this type of discussion around planning makes them anxious because they have no idea where to begin. They tell me they do not know what types of questions they should ask or what things they need to consider and least of all how to get themselves organized. They also often confess they are worried about bringing this topic up with members of their blended family because they do not want to upset anyone.
To aid in these "courageous conversations" and to help people to get their affairs organized I have created two tools. In my bestselling book WITH THE [STROKE] OF A PEN®, Claim your life I have shared a number of things you need to answer about planning when you become a blended family. The companion comprehensive planning binder is an easy-to-follow road map to help you to gather all of the important documentation you will need into one central location.
In today's article, I am only going to provide you with seven important planning questions to ask yourself but there are many more you need to know the answers to in order to take control of your personal and financial lives. These seven are only the tip of the iceberg!
Have I recently reviewed my will and pre-estate documents for financial and health matters to make sure they are up to date?
Have I made sure that everything that needs to be discussed with my partner and family has been discussed, even the difficult conversations?
Have I have added my partners name to all household bill/utilities accounts so they are authorized to deal with the company contacts without having to provide a death certificate?
Have I brought to the table all of the various professionals required to make sure that when I die there would be nothing left for my family to do except grieve my loss?
Have I made sure that the correct/current beneficiary designations are on all of my life insurance policies, group life insurance policies, RRSPs, legal documents, etc.?
Have I thought about my goals and objectives in regards to creating my estate plan? Do we need to have a family gathering to discuss my estate plan?
Have I told everyone who needs to know the details of what I want for my funeral? Have I discussed with my family what they want? There are over 80 decisions that must be made when planning a funeral, so answering these questions before you're gone can alleviate a lot of conflict or confusion.
The last thing anyone can take on when they are already dealing with the illness or loss of someone they love is chaos, nor should they have to. It is imperative that while we are able to, we make sure that those we love are protected and will not have to deal with more than they can handle. I can appreciate that talking about illness or dying is a hard subject for most people, but isn't it better to talk about it with someone who can give you the answers you seek and who can also help to calm your worries and fears?
Follow HuffPost Canada Blogs on Facebook