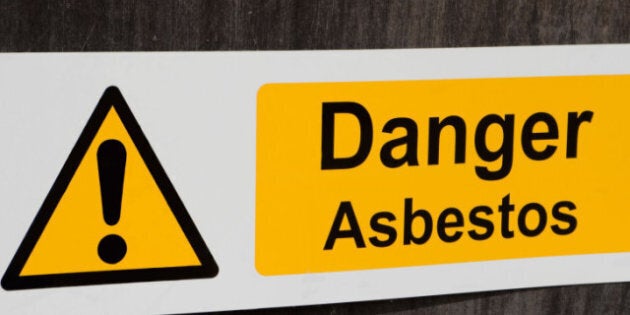 MONTREAL — They agree on the need for Quebec's independence and they are convinced of the staying power of their own party, but Bloc Quebecois leadership candidates are at odds about the party's long-standing support for the asbestos industry.
The cleavages became evident Tuesday night during the third and final Bloc leadership debate in Montreal.
"What do you think about asbestos, Mr. Paillé? " BQ MP Maria Mourani asked the race's perceived frontrunner, defeated MP Daniel Paillé.
Paillé, former leader Gilles Duceppe's economic advisor and one time PQ cabinet minister, skirted around the topic for a few minutes before his other challenger, BQ MP Jean-Marc Fournier, asked him pointedly again, what he thought of the province's mining and exportation of the highly carcinogenic substance.
"I am certain that asbestos can be used in a way that is safe around the world," Paillé responded. "We have the only working asbestos mine in Quebec and the asbestos institute proved that we are capable of using this material in a way that is efficient," he added, referring to the Chrysotile Institute, a trade group funded by government that lobbies on behalf on the industry.
When asked again by a BQ member in the audience whether he would support a healthy and responsible export policy especially with regards to asbestos, Paillé said if improvements could be made all the better but "we cannot scrap just like that the economy of a region."
Fournier and Mourani both told The Huffington Post following Tuesday's debate that they are deeply uncomfortable with the Bloc Quebecois' traditional defence of the asbestos industry.
"We really needed a debate on this, this is a position that was adopted by our last congress in 2005 and the Parliamentary wing was forced to defend 'the use of asbestos in a safe and secure way, in line with international norms.' But I think we need to rethink this position, this is a dangerous product," Fournier said.
"Yes, in Canada we use it safely, but we have to think of the health and safety of people in other countries where we export asbestos," he added.
Mourani said she is convinced the party lost members and supporters in the last federal election because of its position on asbestos.
"We lost the support of a lot of sovereigntists who traditionally voted for us, who did not vote for us this May because of our position," she said.
Mourani said she is shocked Paillé is so staunch in his support for the industry and that he seems less willing to let the party's membership decide for themselves what they would like the Bloc's position to be on asbestos.
"We should let the industry come speak with us and let those who are against asbestos come make a presentation, and then the Bloc members should vote on a position that is in Quebec's interest and the world's interest," Mourani suggested.
"I am personally uncomfortable (with the party's position), and that's why I want us to talk about it," she said.
Paillé told HuffPost he has agreed to a debate on Chrysotile asbestos, but firmly believes the substance can be safely handled just like other hazardous products.
"I'm not a miner or a specialist, but I have been convinced that it is possible to use this product in a safe way, just like uranium. We have uranium mines in Quebec but do we go around saying 'Oh my God, we can make atomic bombs with this? Of course, but we can also use it for other purposes and we do, very safely."
Paillé told HuffPost he also won't support efforts to add chrysotile asbestos to the Rotterdam Convention — a move that would ensure that importing countries are aware of the risks and knowledgeable on how to handle the product safely.
"We don't want to say that this is a dreadful product," he explained.
This past June, Canadian officials once again opposed efforts to add Chrysotile asbestos to the Convention, thereby blocking its name from the list.