All we can say is, thank goodness for Blue Ivy.
In an attempt to out-do Ellen DeGeneres' 2014 famous Oscar selfie: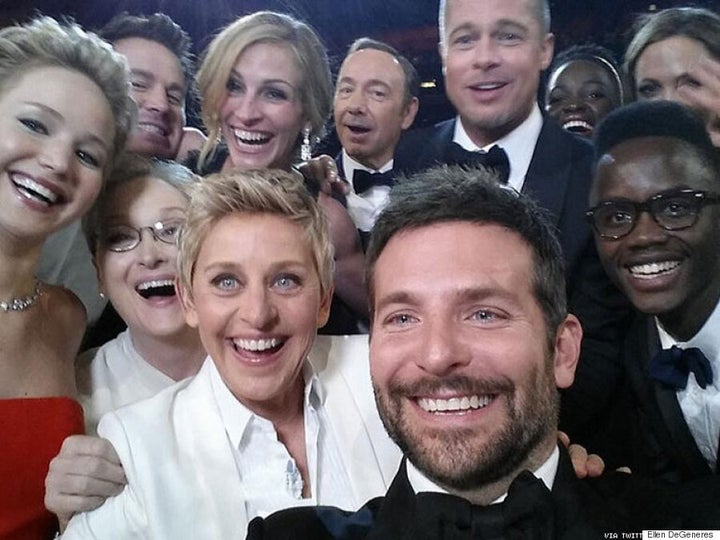 James Corden, the 2017 Grammys host, did a little something of his own, using his famed "The Late Late Show" segment, "Carpool Karaoke" as his trick during Sunday evening's award show.
Like Ellen, James called on the A-list stars: Jennifer Lopez, John Legend, Neil Diamond, Faith Hill and others, for a sing-a-long. They all enthusiastically gathered in Corden's cardboard cut-out car, ready to sing their lungs out.
That's when Diamond's famous hit, "Sweet Caroline," started playing throughout the arena. But horror struck when pretty much none of the celebs, besides James and Neil, knew the words.
After we all suffered a case of secondhand embarrassment, a small hero ran into the car, cuddling up right next to James.
It was Blue Ivy Carter, Beyoncé and Jay Z's five-year-old daughter. She came in to save us all from the extreme awkwardness brought to us by the adults.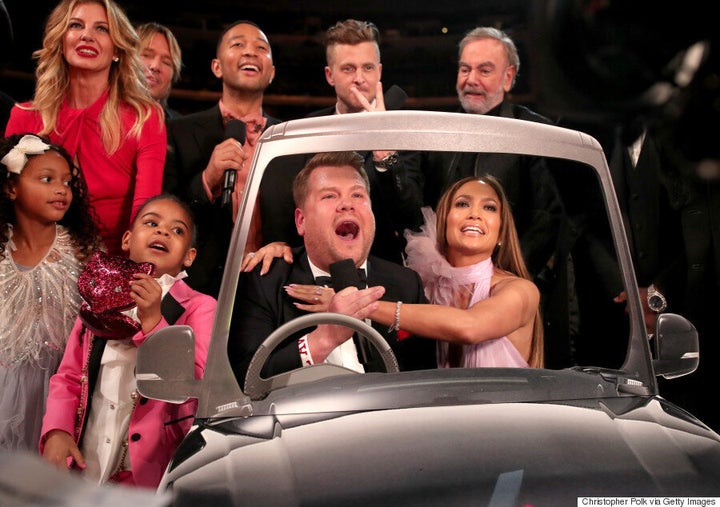 Of course, it wasn't Blue's only adorable moment of the night.
She cheered on her stunning mother, the latter of whom feted her baby bump during a nine-minute medley of "Love Drought" and "Sandcastles." Blue jumped up and down in her pink Gucci pantsuit and ruffled white shirt, which was an ode to legendary musician, Prince.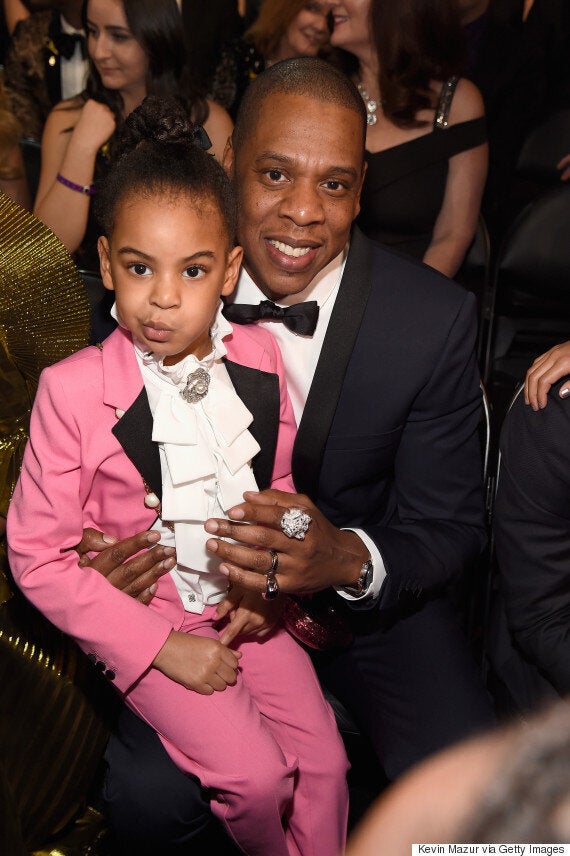 Blue Ivy with dad Jay-Z at the 2017 Grammys. (Photo: Getty)
Look, even Nick Jonas is a fan:
Who run the Grammys? Blue.
For all the red carpet looks from the 2017 Grammys, check out the slideshow below: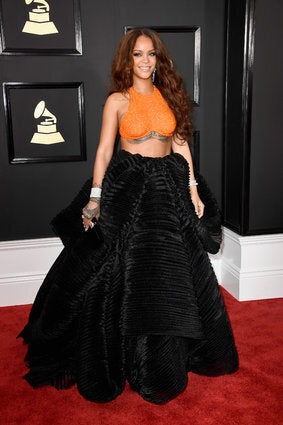 Grammys 2017 Red Carpet Photos
Popular in the Community