Blue Rodeo singer Jim Cuddy issued a statement in support of Neil Young today after reports covered an interview he did with Saskatchewan-based Missinipi Broadcasting Corp, a First Nations radio outlet on Thursday.
"He's grossly exaggerating," Cuddy was reported saying of Young's comparison of Alberta's oilsands to Hiroshima. "Nobody can say that any kind of open-pit mining – whether it's oil, shale or whatever – is beautiful. I'm not sure this is about aesthetics. It's about clean water, clean air and economics. You have to appreciate that Neil in his own extreme, crazy way has begun a dialogue that we have to have in this country."
But a little after 5 p.m. EDT, Cuddy's label Warner Music Canada (also Young's label) issued a statement clarifying his earlier remarks.
Read Jim Cuddy's full statement below:
"I believe that Neil Young is brave and articulate and very well informed about the oil sands.

Right now, Canada is at a crossroads between economics and the environment and we need to make a very, very brave choice. How much revenue are we willing to sacrifice to ensure that we have clean water, clean air and good health for the people and the planet?

To clarify, I was asked about the town of Fort McMurray, not the oil sands. My comments regarding the exaggeration of the conditions there were about Fort McMurray. The oil sands are as visually grotesque as described. Fort McMurray, on the other hand, is a thriving town whose people are directly affected by the issue of the expansion of the oil sands.

This is not a trivial issue and it is not a time for the media to do anything but provide clarity. This is an issue that is vital to all of our best interests. It is essential that we have an open dialogue about it and we force our government to listen."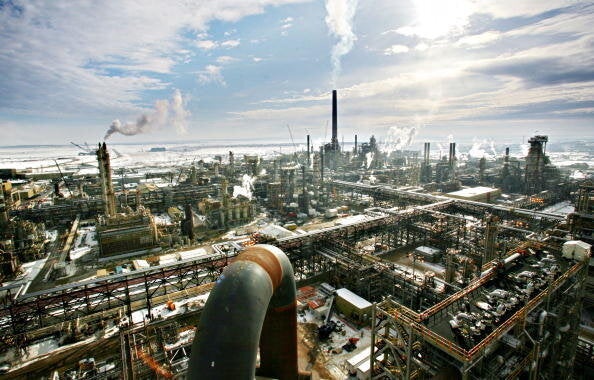 The Craziest Photos Of The Oilsands