Speak of the devil. Or, er, blue whale.
BBC host Mark Carwardine couldn't help but laugh when one of the magnificent creatures showed up just as he was explaining to viewers how tricky it can be to spot one in the wild.
"It's quite exciting in one way, it's very frustrating in another, that you know they're here, but you just jolly well can't find them," Carwardine said, just as a whale appeared behind him.
While the mammals live underwater, maybe this one could hear his kind being talked about.
You can watch the whole fun surprise in the video above.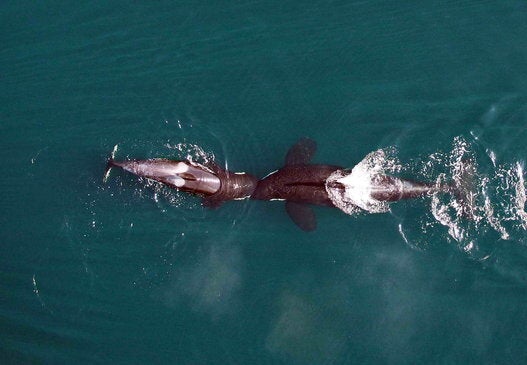 Drones Used In Killer Whale Research