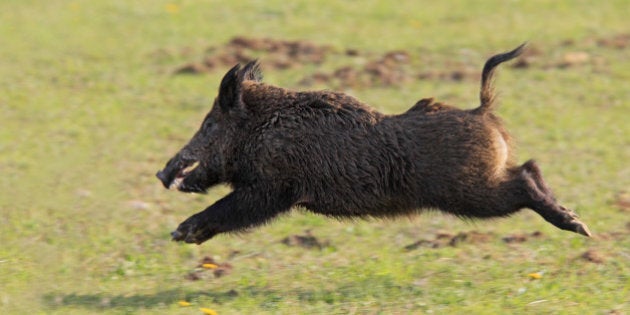 The bounty for boorish boars has been extended in Alberta.
The Alberta government says it will continue to pay $50 for each pair of boar ears delivered through 2017.
The reward in part of an incentive program aimed at eradicating the pesky pigs.
Weighing 50 kilograms to 100 kilograms and armed with razor-sharp tusks, the wild swine are wreaking havoc across the Canadian prairies and into the U.S.
"There are not too many benefits of them in the wild," said Phil Merrill, a specialist in pest species for Alberta Agriculture and Rural Development, in an interview with the Edmonton Journal.
They're similar to rats, in that they eat anything and everything and have the ability to reproduce quickly. Females can have six or more piglets in a litter and two litters a year.
They are also filthy pigs — they carry a grocery list of diseases that can be transferred to humans, including the deadly E. coli.
Story continues after the slideshow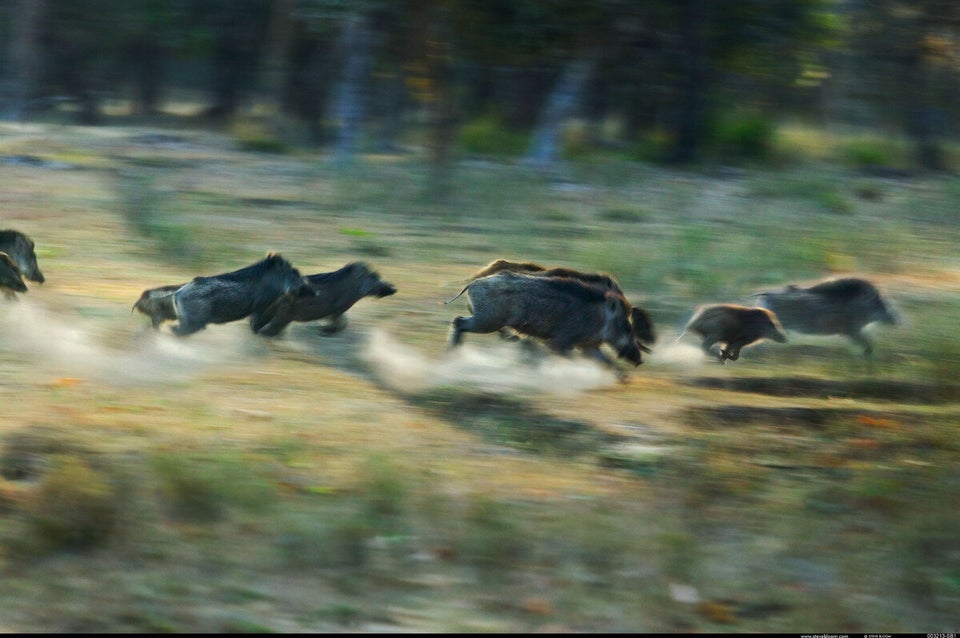 14 Wild Boar Facts
And with no major predator to scare them away, these big piggies become bullies when confronting other animals — often scaring off livestock and helping themselves to their feed.
According to CBC News, at least $45,000 has been paid out to hunters, farmers and landowners since the program was introduced in 2003.
Merrill told the Journal the province is home to approximately 1,000 wild boars, with Lac Ste. Anne County northwest of Edmonton boasting the largest population.
The animals first arrived in Canada in the late 1970s for farming purposes. Some of the pigs escaped from farms while others were released by farmers to create hunting opportunities