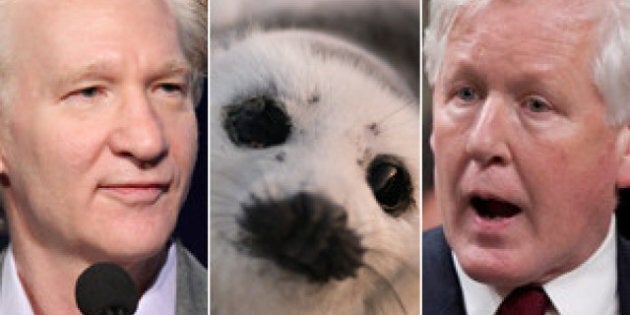 Liberal interim leader Bob Rae is telling HBO's Bill Maher that Canada's seal hunt is being singled out unfairly and celebrities should find more worthy causes to fight for.
Rae respectfully tells Maher he and his famous friends should find another pet project.
"I have always found it interesting that other forms of hunting, and the slaughter of many animals for human consumption around the world, have not aroused the attention of well known celebrities," Rae writes. "Without challenging for a minute the good intentions of anyone, it is hard not to feel that that this particular hunt is being singled out unfairly."
According to PETA, a large group of celebrities support Harb's bill. They include: Ellen DeGeneres, Pink, Pamela Anderson, Olivia Munn, Tommy Lee, Dave Navarro, Alicia Silverstone and Megan Park.
But markets for the pelts are drying up.
With files from The Canadian Press