To determine the risk of diet and lifestyle-related illnesses in their patients, such as diabetes or heart disease, doctors have traditionally looked at the Body-Mass-Index (BMI), a number calculated from a person's weight and height. But that may soon be a thing of the past because more precise indicators are becoming increasingly common in medical care.
The BMI formula is not a very good tool when it comes to gauging body fat because it doesn't distinguish between fat and muscle mass. Many people with a "normal" BMI can still carry dangerously high amounts of body fat, which increases their risk of developing a number of potentially life-threatening diseases, especially as they get older, according to Dr. John Batsis, a geriatrician at Dartmouth-Hitchcock Medical Center in Lebanon, New Hampshire, and one of the authors of a recent study report on mortality rates among normal-weight and overweight heart disease patients.
"Just because someone has a normal BMI does not necessarily mean they are metabolically normal," he told Reuters Health.
Participants in his study who had the highest percentages of body fat were also most likely to suffer from high blood pressure and metabolic syndrome, a cluster of risk factors that are indicators for illnesses like diabetes and heart disease.
A better method of measuring body fat would be a scanning procedure known as DEXA (acronym for dual-energy x-ray absorptiometry), by which fat levels and fat distribution can be viewed inside the body, although the technology may currently be too expensive for wider use.
Multiple studies have shown that extended waist circumference is often associated with coronary heart disease. One of the reasons for this is that excess fat, particularly around the waist, is believed to cause inflammation.
"It is well known that obesity [...] is closely linked with heart disease," said Dr. Tongjian You, a researcher at Wake Forest University medical school, to WebMD in an interview about his own study on connections between body fat and heart disease.
"While we don't fully understand the link between obesity and heart disease, our study suggests that inflammatory proteins produced by fat itself may play a role," he said.
More specifically, by producing these proteins, fat cells in the body may help to fuel harmful inflammatory processes that potentially lead to heart disease and stroke.
In short, there is more to body fat than what scales and mirrors can reveal. Fat doesn't just sit idly, it does real damage to people's health.
While it is not clear yet whether the threats -- caused by inflammatory proteins from fat or otherwise -- diminish with weight loss, shedding extra pounds has multiple benefits and should be pursued for better health in any case.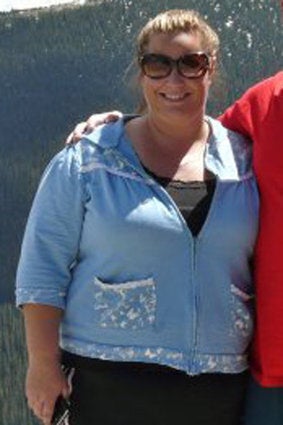 Weight Loss Success Stories