A brave girl just gave the world haunting insight into the extremist world of Boko Haram.
A potential suicide bomber removed her explosives and abandoned her mission as two other bombers killed 58 people at a refugee camp in Nigeria on Tuesday, the Associated Press reported.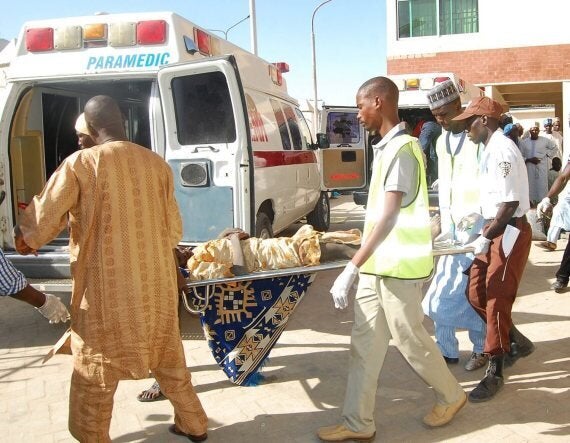 In this Feb. 10, 2016 file photo, rescue workers transport a victim of a suicide bomb attack for treatment at a hospital, in Maiduguri, Nigeria. (Photo: Jossy Ola/AP via Canadian Press)
Her story shows that certain children employed by Boko Haram as suicide bombers know they're going to die, the agency said.
"She said she was scared because she knew she would kill people," Modu Awami, one of the fighters who questioned the girl, told AP.
The three bombers, all of them girls, came from a town close by, Al-Jazeera reported.
The girl worried that her family was at the camp, so she surrendered, said The New York Times.
She also warned that Boko Haram could attack the camp in future.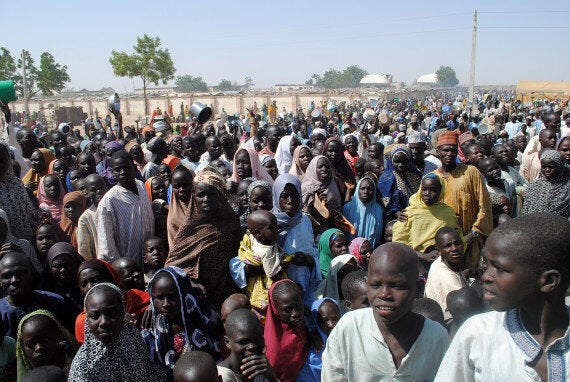 Displaced persons stand waiting for food at Dikwa Camp in northeastern Nigeria on Feb. 2, 2016. (Photo: Stringer/AFP/Getty Images)
Northeast Nigeria's Dikwa refugee camp houses as many as 80,000 people, the Times reported.
It is 85 kilometres away from Maiduguri, the capital of the state of Borno and the centre of Boko Haram's violence.
The group has resorted to suicide bombings at markets and attacks on villages after it lost ground to government forces last year.
At least 100 kidnapped women and girls — as young as eight years old — have been used for suicide missions since June 2014, according to UN estimates.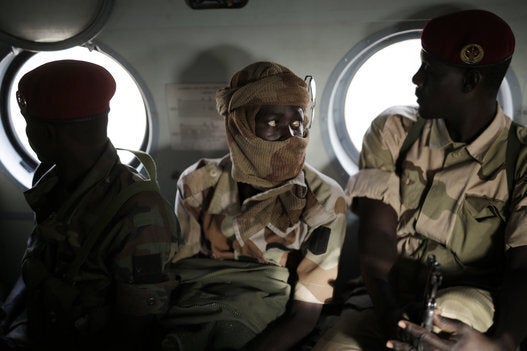 Troops Take Nigerian Town From Boko Haram