In partnership with Vogue India's #VogueEmpower Campaign, the video features 99 women from all walks of life stating what they feel are their rights as women. From marriage to having sex to body image, the video touches on topics that have primarily been influenced by the men in their lives.
"In my family, my father is the only male in the house, but all of us have a voice," Padukone told the magazine. "I've always been allowed to be who I want to be. When you're not caged, when you don't succumb to expectation, that's when you're empowered."
The two-minute black and white film features several shots of different women, including Padukone, and is also narrated by her.
In the video she says, "My choice to marry or not to marry. To have sex before marriage, to have sex outside of marriage, to not have sex. My choice..."
But while the film may be a little awkward, it is does hit solid points on making choices of who to marry, when to have (or not have) children and personal freedom in general. The campaign says making your own choices make you unique — which has really stuck with some Twitter users:
Watch the video above and let us know, do you find it empowering?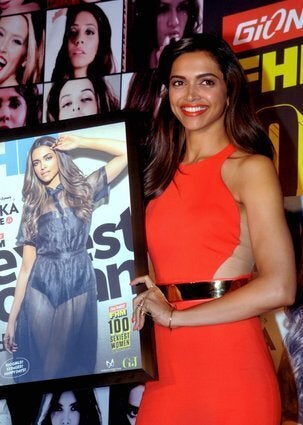 Deepika Padukone's Best Style Moments
Popular in the Community