Bollywood couples are big trendsetters when it comes to baby names. Not only are the monikers they choose unique, but they are also full of meaning.
Just take Aishwarya Rai and her husband Abhishek Bachchan, for example. The couple tied the knot in 2007 and welcomed their daughter, Aaradhya, four years later.
According to Baby Name Wizard, Aaradhya (pronounced ah-RAH-thye) is actually a moniker traditionally used for boys; however, the couple flipped this on its head, playing to Hollywood's popular trend of using boys' names for girls. Aaradhya also means "first one" or "one worth worshiping," which could be why the couple chose it for their first born.
In the slideshow below, we've rounded up 13 other Bollywood celebrity baby names we love. All these monikers are beautiful, unique and full of meaning.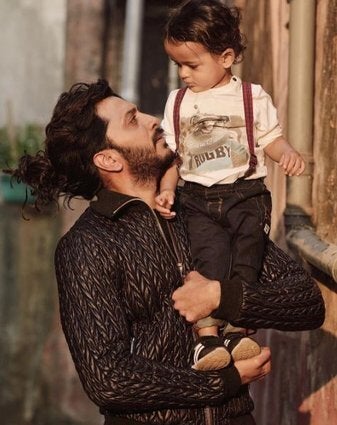 13 Bollywood Celebrity Baby Names We Love