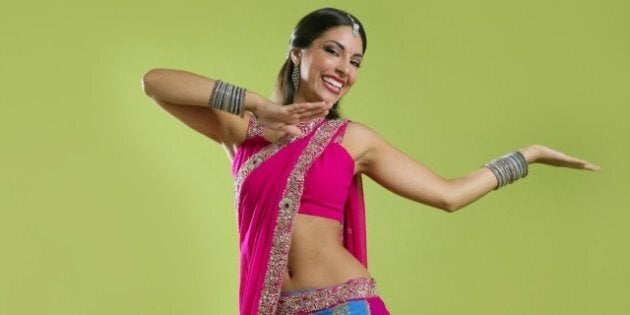 Each week, the Huffington Post Canada's Living team will try out something that has sparked our curiosity, and as long as we live to tell the tale, we'll let you know all about it.
Test Drive Subject: Divine Heritage Artistry's Bollywood & Bhangra class in Toronto
Price: $60 course for three classes, $20 for one time drop-ins
What It Is: A one-hour intro to Bollywood and bhangra (a type of dance from Punjab, India) taught by Lopa Sarkar, director of Director of Divine Heritage Artistry in Toronto. The class, intended for both newbies and more experienced dancers, focuses on cardio and muscle toning — while playing the latest Bollywood, bhangra, hip hop and R & B tunes.
"Bollywood dance is high in energy so students can get an intense workout or they can modify it to suit their fitness level and make it low impact," Sarksar says. "There are a lot of arm movements so your arms will get a great workout too. And my students have told me they felt their abs for days after my class," she tells The Huffington Post Canada.
Last week, associate editor Arti Patel and Living editor Rebecca Zamon tested out Sarkar's one-hour class.
Sarkar says her class in particular includes people of all ages (15 to 75 for the most part), with all types of fitness backgrounds, ages and sizes. If you're interested in trying out a class for the first time, be prepared. Sarkar says your leg muscles will usually feel the burn because of the constant jumping and bouncing. "There are a lot of arm movements so your arms will get a great workout too," she says.
AP: I haven't done any type of Bollywood class for years (not including all those breakout sessions at Indian weddings in the summer), but this intro was definitely a refresher. Yes, we hear about 'screwing those light bulbs' all the time and I guess I forgot how much arm work was actually needed in Bollywood dance. Starting with simple moves like extending your arms outwards and bringing them in seems simple, but after doing them five to six times, I definitely felt the burn. There's also a lot of moving from side-to-side, while keeping your hands and feet in sync.
RZ: Years of watching "So You Think You Can Dance" had me terrified to make any hand gestures that might offend, but that didn't seem to be too much of a concern at Sarkar's class. I've never tried Bollywood dancing before, and at first found it a challenge to keep up with the moves — but fortunately, the size of the class (around 60 people) made me instantly less self-conscious and I was able to enjoy just spending the hour learning new steps.
AP: I'm not an expert, but I did find this class slow-paced at times. Maybe because I've done this type of dance before or maybe because I'm just too eager to dance, I found myself jumping ahead. But once we got the choreography going, it was fun. The moves were simple, you used most of your body and the music went with each move. I wasn't in any pain the next day, so maybe my next challenge is taking an advanced class.
RZ: Like Arti, I did find the pace a bit slow, but I think that's inevitable in a class of that size, with such a range of skill levels. Unlike Arti, I wasn't trying to jump ahead at any point, because I had no idea what to expect! As a beginner, I wouldn't have minded a smaller group, in order to determine whether or not I was getting the moves down and could get going on the next steps. So it was a fun, if not intense, way to spend an hour exercising.
Story continues below: Here are easy moves you can do at home: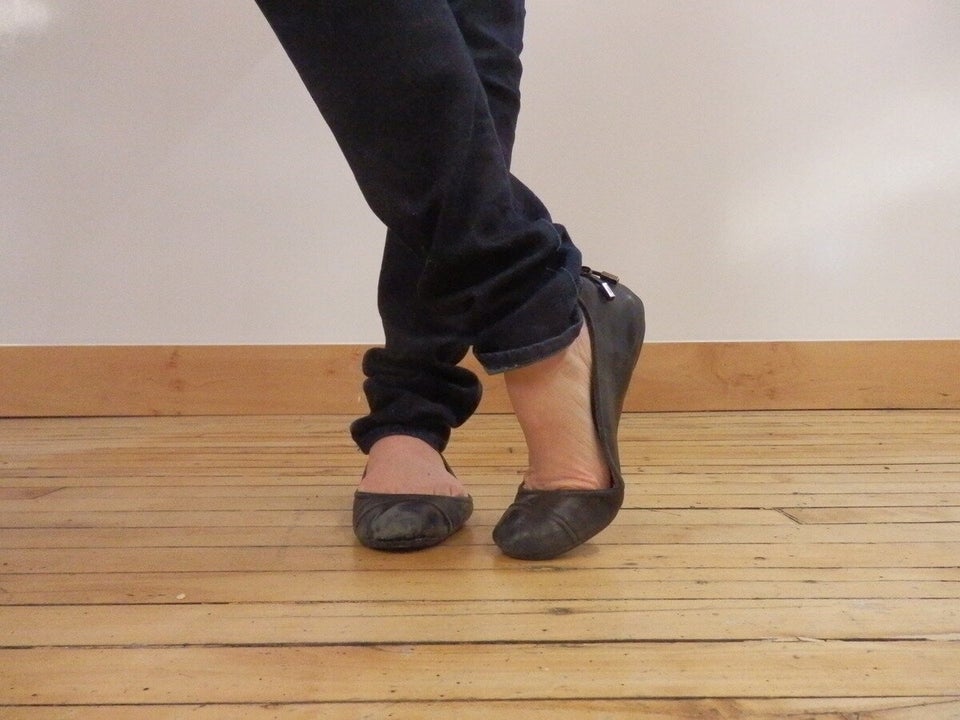 Easy Bollywood Moves To Try Yourself
AP: The class was also full — maybe too full. If you're looking for more of a intimate experience, this probably isn't the best idea. Sarkar adds her class usually attracts between 40 to 75 people. But, if you're looking for a group experience or something to do with your friends on the weekend, this class would be the best option. If you're nervous, you probably should stand closer to the instructor, so you can see and hear everything she's doing.
RZ: The size of the class, and the room is definitely a challenge if you're a perfectionist. The other thing to note if you're easily intimidated is that this class takes places at the National Ballet School, so there will be dancers in the class (assumedly those looking to diversify their skills). Gorgeous to watch, a little difficult to emulate.
RZ: Make sure your feet are up to the challenge! I did the class in socks, and my arches were hurting by the end, thanks to all the bouncing and spinning. Don't be afraid to wear shoes, or for that matter, sit out a few counts to give yourself a rest.
ALSO: Other things the Huffington Post Canada Living team has tested: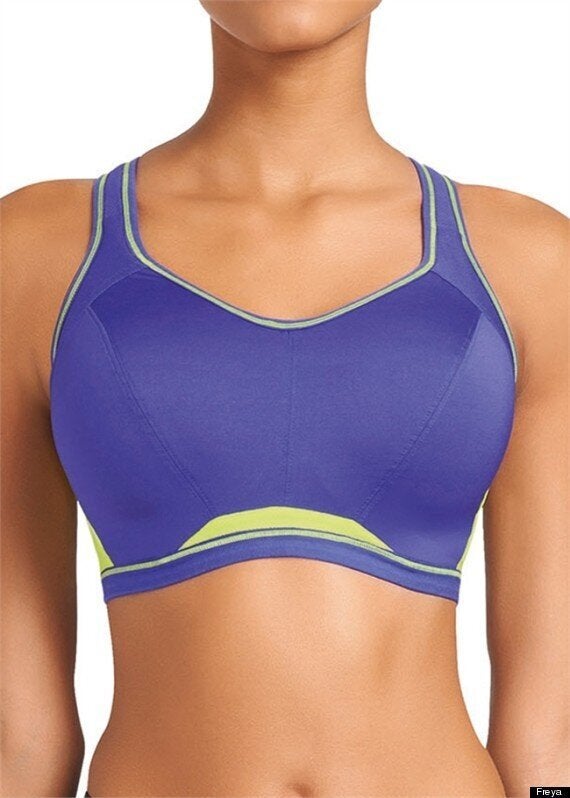 Products We Have Tested