While updated with a metallic embellishments, Chopra's light pink piece remained very vintage-inspired– especially thanks to her fingerwaves and retro makeup. So in celebration of the "Exotic" singer's daring look, we looked at nine more of our favourite Bollywood fashion heavy-hitters, and became increasingly jealous over their red carpet wardrobes.
Story continues below the slideshow: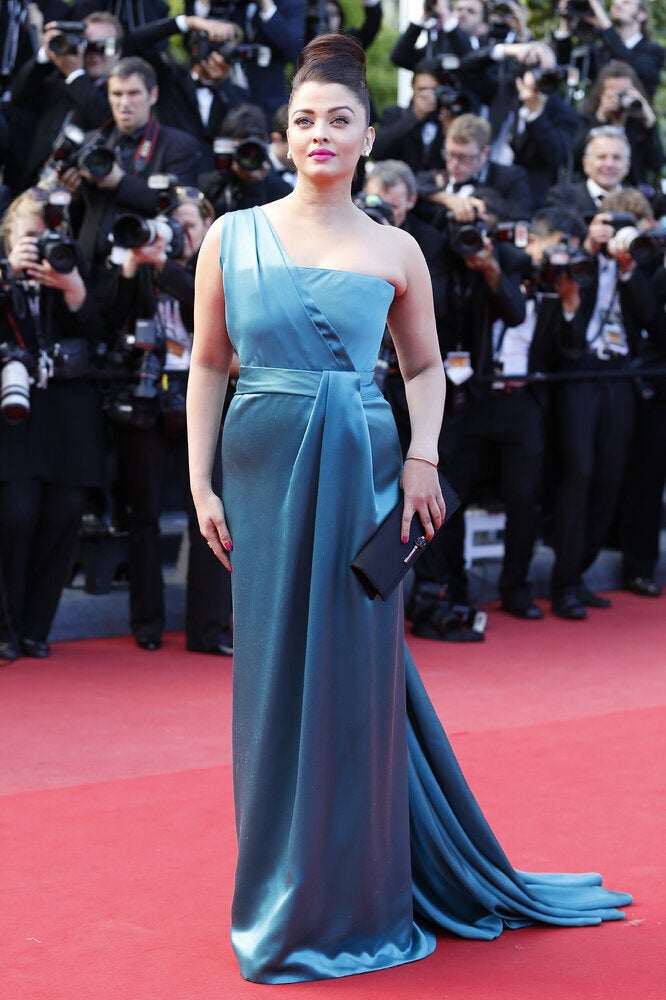 Bollywood's Most Stylish Actresses
One of fashion's biggest risk-takers, 28-year-old Sonam Kapoor has already gone from wearing Dolce & Gabanna to Barbara Casasola to Alexander McQueen in the span of a year, and earning accolades as a result. Most recently, Sonam picked up the Beauty of the Year award at the 2013 Vogue Beauty Awards in Mumbai, while wearing a floor-length long-sleeved black McQueen dress embellished with gold embroidery around the neckline and cuffs. Who else is thinking metallics for Fall 2013?
Currently gearing up for the release of "Once Upon a Time in Mumbai Dobaara," the 26-year-old actress is also earning hype for her – you guessed it – style. Having paired a white button-up with black skinny trousers and seafoam heels at an event last week, the actress also walked the runway at a show in Bengaluru the week before, showcasing stunning sarees by Rajguru, which are on-point with her red carpet legacy of embracing colour and patterns fearlessly. Needless to say, teach us how to be bold, Ms. Sinha.