Canada is "screwed" if Prime Minister Justin Trudeau negotiates with Donald Trump the same way he did with Bombardier, interim Conservative Leader Rona Ambrose charged in question period Wednesday.
The remark yielded an unusual reaction from Trudeau, who remained seated after the barb.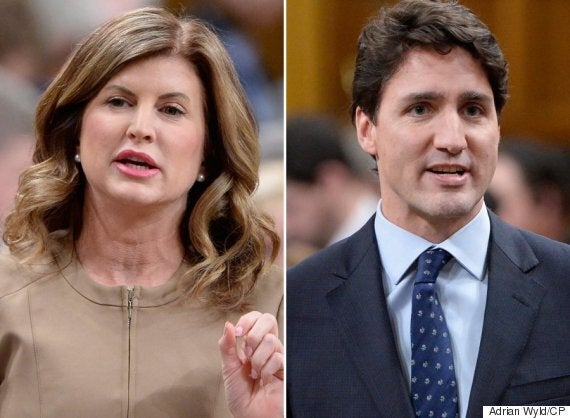 Ambrose blasted the Liberal government's decision to provide more than $370 million in interest-free loans, over four years, to the Quebec-based aerospace giant. The cash will support Global 7000 and CSeries aircraft projects.
She asked the prime minister if he worried about the message he's sending Canadians by giving hundreds of millions of taxpayer dollars to a "favoured business" while dry-cleaning shops and diners go out of business.
"Exactly how many jobs will this $370 million create?" she asked.
Canada's aeronautics industry is responsible for "thousands of strong, middle class jobs," and supports other small businesses, the prime minister answered.
"I really hope he gets a new negotiating team before he sits down with President Trump and talks about NAFTA or we're screwed."
"Mr. Speaker, wait a second. The prime minister wrote a cheque for $370 million to a single company and he didn't get assurances from them that they would hire one single new worker," she said.
"I really hope he gets a new negotiating team before he sits down with President Trump and talks about NAFTA or we're screwed."
Trudeau didn't respond, ostensibly because no question was asked.
"I'll make note that the prime minister was speechless," Ambrose said, before again accusing Trudeau of making life easier for a giant corporation while bringing in "a massive new carbon tax."
Investment responding to changing world: Trudeau
Trudeau said the Bombardier investment is about creating middle class jobs in an important growth industry.
"In a world that is changing, we need to make sure that Canadians can continue to compete at the highest levels because I know we're capable of it and we're demonstrating it every single day," he said.
Diane Finley, a former Tory cabinet minister, said Liberals could have helped Bombardier without loan money by approving the expansion of the island airport in downtown Toronto.
"I'm surprised to hear the comment from the member opposite because she was at the cabinet table in 2008 when they signed a $350 million cheque to Bombardier," Bains said.
Ambrose was also at that cabinet table.
Conservative leadership candidates also critical
Tory leadership candidate Maxime Bernier was not in cabinet at the time — he quit weeks earlier after a much-discussed flub involving classified documents.
But he remained a part of the Tory government that also loaned money to the aerospace company, as did leadership rivals Andrew Scheer and Deepak Obhrai who joined Bernier in blasting the "bailout" on social media.
"It's everything I oppose," Bernier wrote in a post on Facebook.
Scheer tweeted he was against "corporate welfare" that picks "winners and losers" in the economy.
And Obhrai, the longest continuously-serving Tory MP, wondered when Bombardier will stop being "a welfare bum."
With a file from The Canadian Press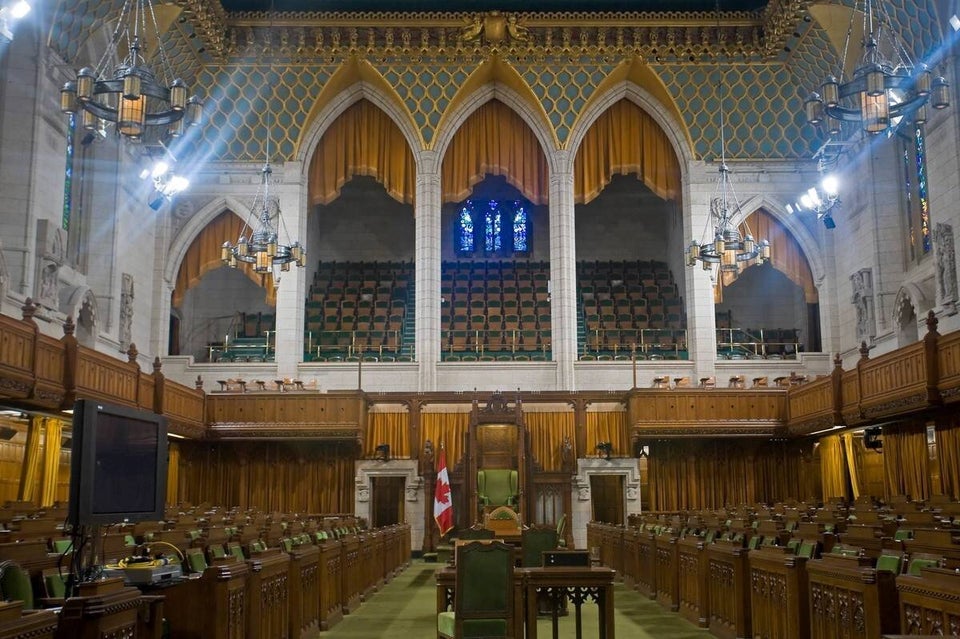 How Much Are Federal Politicians Making? (2016)
Popular in the Community