The federal government's announcement that it will provide $372.5 million to Bombardier in repayable loans is good news, and a smart investment in the future of this country and its people.
Criticisms of the deal are not only short-sighted, but just plain wrong.
The fact is, Canada needs to invest in aerospace if it wants to be a player in that industry -- an industry that provides good jobs across the country and is the basis of much of the research and development work done in Canada.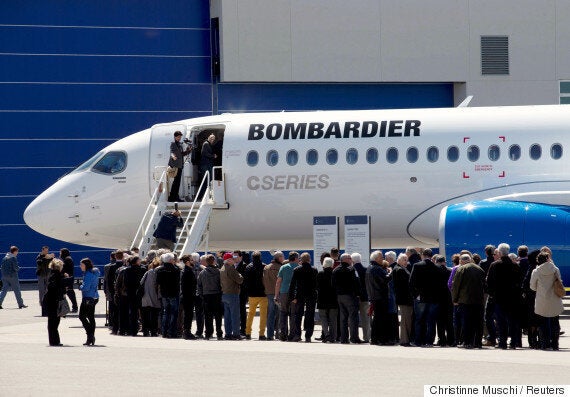 To say that Bombardier should be allowed to "crash and burn," as some have, is not only heartless for the thousands of workers and their families who would be left in desperate straits as a result, it is bad economic policy.
It is important to remember that Bombardier is one of Canada's largest employers with more than 24,000 workers across Canada -- and those jobs create another 40,800 jobs at and by the suppliers used by Bombardier, as well as through the spending of its well-paid workers.
The real job growth begins as production jobs are created to meet demand for the airliner.
Bombardier is also a world leader in research and innovation. Much of the money announced last week will go to the Global 7000 business aircraft program, scheduled to go into commercial service next year. The rest would go to the CSeries passenger jet, an innovative Bombardier aircraft that marks a major advance in aviation technology worldwide.
Bombardier's first entrance in the lucrative single-aisle commercial aircraft segment -- the CSeries -- puts it in the same market as the Boeing 737 and Airbus 319. The CSeries is an innovative airliner that uses 20 per cent less fuel than comparable jets. Supporting its development not only helps spur research in this country and create good jobs, but it contributes to developing a green economy.
With the CSeries now moving from design to production, the real job growth begins as production jobs are created to meet demand for the airliner, both at Bombardier and at suppliers across Canada.
Just getting to this stage has involved more than 200 suppliers in the CSeries project, creating jobs right across the country.
It's not just me saying this.
Karl Moore at McGill University's Desautels Faculty of Management told the CBC that "If you want to play in the big leagues in this industry -- different than many other industries -- you need government support." He said that the federal government's investment and earlier investments by the Quebec government are "what's necessary and appropriate in this particular industry."
A complaint from Brazil to the World Trade Organization over the federal loan is more bravado that substance. We need to remember that the Brazilian government provides preferential loans to Embraer, its country's airliner producer, as well as infrastructure concessions and defence contracts. It even holds a small stake in the company.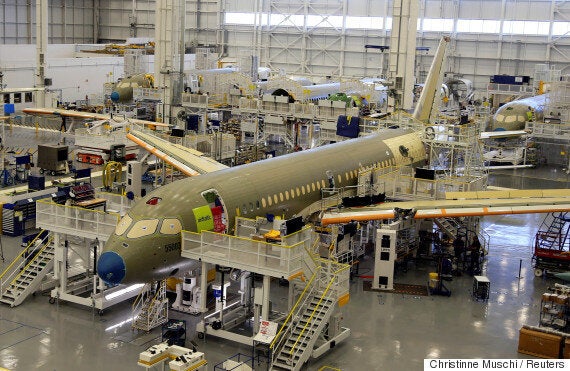 Brazil, like other jurisdictions with significant aerospace sectors, makes such investments for the same reason Canada announced its loan to Bombardier last week: it's a good investment in the future of the country and its economy.
Developing a new aircraft takes years and years of research and development. During that time, money flows out of the company and into the rest of the economy at a rapid rate. While that can be good for the suppliers and subcontractors getting some of that money, it can be a real drain on the company itself.
The work is necessary, however, if aerospace companies are going to continue to develop the products that will keep them competitive in the market, and creating jobs here at home. Investments such as last week's loan are meant to help companies such as Bombardier get over those humps.
It is beyond me how anyone could consider a repayable loan of $372.5 million anything but a great investment.
Once a new airliner is developed and put into production, it can create good jobs for decades as new jets keep rolling off the production line. It is then that we see the real return on the investment.
Consider that in 2015, the total taxes collected as a result of Bombardier operations were $1.6 billion, including business and property taxes, pay-roll contributions, social charges and income taxes paid by employees.
As well, Bombardier's operations accounted for 0.7 per cent of Canada's Gross Domestic product, or $12.4 billion, and the aerospace sector as a whole accounted for 10 per cent of all research and development spending in Canada in 2015.
With numbers like that, it is beyond me how anyone could consider a repayable loan of $372.5 million anything but a great investment.
Follow HuffPost Canada Blogs on Facebook