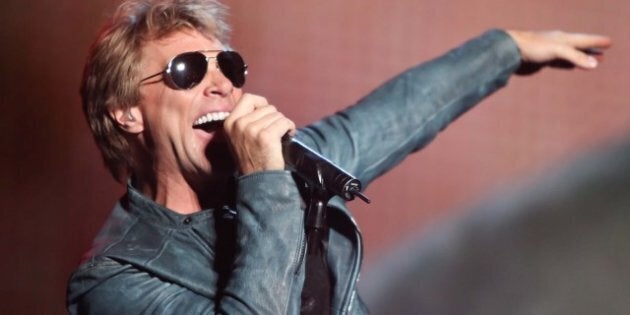 While sources close to the situation said it was inevitable, it appears Jon Bon Jovi's dream of being part-owner of the Buffalo Bills is over.
The New York Post and ESPN both report that Bon Jovi has parted ways with Rogers Communications and Larry Tanenbaum, chairman of Maple Leaf Sports & Entertainment (MLSE).
Bon Jovi was part of the trio hoping to purchase the National Football League team now up for sale. While being recognized for his music, the singer's financial clout was supposedly having a negative impact on the group's bid. NFL rules demand the principal owner, which would have been Bon Jovi, to put up 30 per cent of the purchase price. Because the singer's net worth is an estimated $300 million, the highest bid the group would have been able to make was roughly $1.1 billion. By removing the musician from the group, it's conceivable the duo of Rogers Communication and MLSE can now make a higher bid.
Other interested parties include Donald Trump as well as Terry Pegula, a billionaire who owns the National Hockey League's Buffalo Sabres. Pegula's bid was said to be nearing $1.2 billion. Forbes magazine values Pegula's worth to be $3.3 billion.
"Rogers is very serious," a source told the New York Post Friday evening. Final bids are due next week with Bon Jovi reportedly being assisted by investment bank Morgan Stanley in attempting to find new investors.
Despite writing a letter in early August to Bills fans which appeared in the Buffalo News, Bon Jovi's involvement was met with protests on both side of the border. In May, Buffalo fans were protesting Bon Jovi's goal by removing Bon Jovi songs from radio stations in the area as well as local businesses establishing "Bon Jovi Free Zones." Many Bills fans believed Bon Jovi, Rogers and MLSE would eventually relocate the Bills to Toronto despite the group issuing statements expressing keeping the team in Buffalo.
Meanwhile, in mid-August, fans of the Canadian Football League's Toronto Argonauts staged a protest by burning Bon Jovi albums and posters prior to a CFL game at Toronto's Rogers Centre. Fans of the Argonauts believed if the Bills were relocated to Toronto it would have a devastating impact on the team and the CFL.
As for the Bills sale, a new owner is expected to be named in October. Neither Bon Jovi nor any other parties interested in purchasing the Bills have commented on the latest news.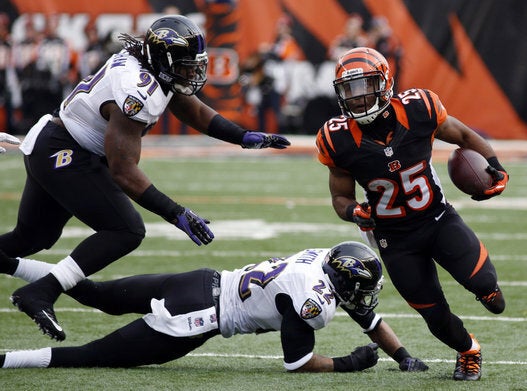 NFL Breakout Stars 2014