Jon Bon Jovi has just given Justin Bieber a fatherly lesson about fan appreciation.
The veteran rocker slammed the pop star in an Evening Standard interview for his well-reported tardiness earlier this year at a gig at London's O2 Arena, calling him an "asshole" for disrespecting the paying audience.
"They run the risk of disrespecting their audience members who have worked hard to pay for their ticket, to give you the permission to take two or three hours of their lives — or in that kid's case, 80 minutes of their lives," Bon Jovi told the publication while the band was touring Vienna. "Do it once, you can be forgiven. Do it enough times and shame on you. They won't have you back. Then it just becomes a cliche. It's really not cool — you're an asshole. Go to fuckin' work!"
As was previously reported, Bieber blamed the delay on "technical issues," a delay which left many teenaged fans (and their parents) essentially in a no-win situation: miss the concert to catch the last train back home or stay and end up trying to find a way back themselves. The show was also during Bieber's bizarre London week which saw him go after a photographer.
Bon Jovi also didn't come out and explain the reason for guitarist Richie Sambora's current absence from the tour except to say that Sambora has "been through it before, fortunately for us the same guy who filled in last time was available this time." The singer also added: "You have a choice — you either figure it out, go and grow, not only survive but thrive. Or you say, 'I hate my brother and I'm gonna quit the band.'"
Meanwhile, Bieber also made headlines this week about the status of his pet monkey in Germany as well as his speech at the Billboard Music Awards. According to Billboard, on hearing boos from the audience the singer said, "It should be about the craft that I'm making, and... this is not a gimmick, this is not a gimmick. I'm an artist, and I should be taken seriously. All this other bull should not be spoken of."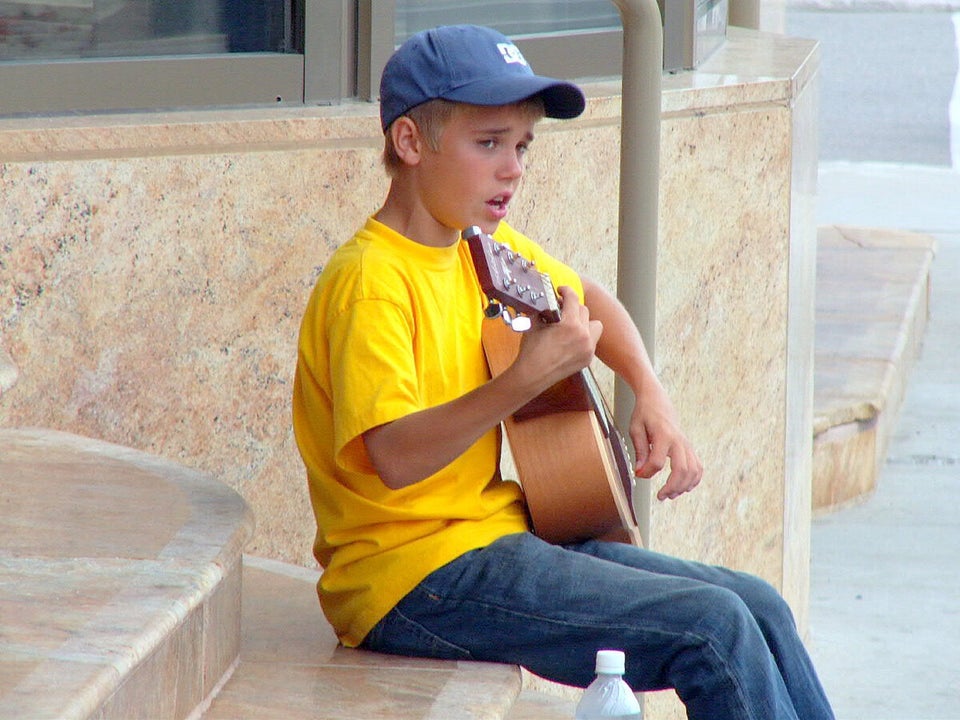 Justin Bieber through the years