Canada's housing market could soon be suffering from a new condition, one that a TD Bank economist is calling "Trumpflation."
But "Trumpflation" wouldn't mean rising house prices — it would mean higher mortgage rates, leading to worse times for the housing market.
U.S. stock markets soared in the days after Donald Trump's electoral victory, betting that his administration will be good for business.
But the bond markets made a different bet — that Trump's plans for massive infrastructure spending and tax cuts will cause inflation to rise. Inflation is bad for bond markets, so the bond market tanked last week, wiping out $1 trillion of investors' money.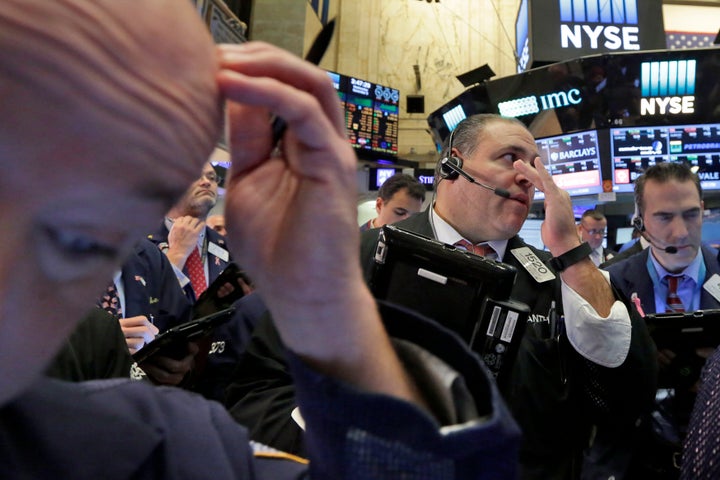 "Bond markets have interpreted a Trump win as one that will make inflation if not great again then at least rise again," TD Bank senior economist Leslie Preston wrote in a recent client note.
But she noted Trump's economic plans are not a done deal.
"Markets may be getting a bit ahead of themselves, as it very much remains to be seen whether this 'Trumpflation' will pan out."
Still, the same "Trumpflation" phenomenon that's brutalizing the bond markets could also hit Canada's housing markets, because some mortgages in Canada are linked to U.S. bond yields, and because changes in Canadian bond yields tend to follow trends in the U.S.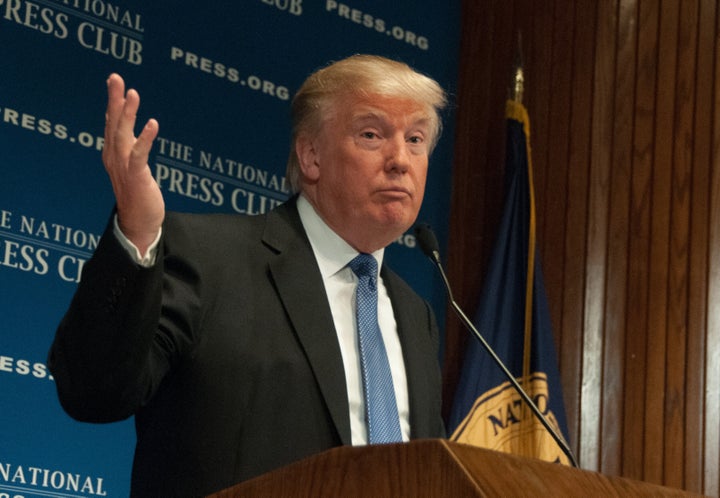 And indeed Canadian bonds are under pressure. Yields rose to an 11-month high (meaning prices fell to an 11-month low) on Monday. Just six weeks ago, Canadian bonds hit their lowest yields (highest prices) ever, Reuters reported.
The loonie fell to its lowest level in eight months on Monday, another sign that investors are expecting U.S. inflation to rise. The Canadian dollar was trading at 73.6 cents U.S. as of mid-day, down from above 74 cents last week.
Higher mortgage rates would put downward pressure on Canadian home sales and house prices at a time when the market is already facing some significant headwinds.
The federal government announced last month it is instituting new mortgage rules that will require a "stress test" for borrowers meant to ensure they can afford their mortgage payments. It requires borrowers to qualify at the Bank of Canada's posted rate, which is about two percentage points higher than current offered rates.
But some in the real estate industry see a different effect from Trump's election.
Royal LePage CEO Phil Soper, has been arguing for some time that a Trump win could push Americans to move to Canada or at least purchase property here. That could push Canadian home prices up, especially given the recent strength of the U.S. dollar against the loonie gives Americans strong buying power in Canada.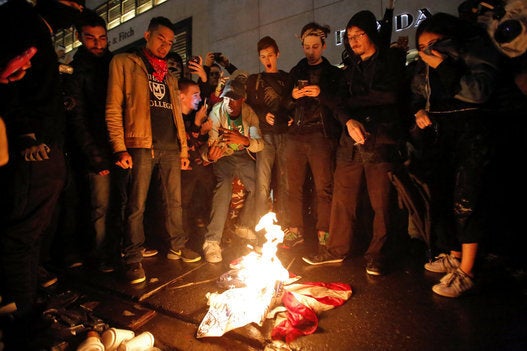 Donald Trump Win Sparks Protests Nationwide