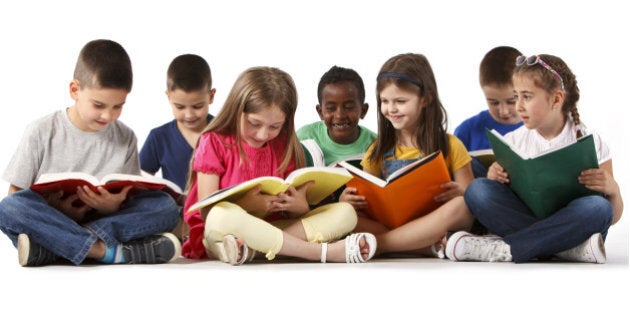 You know that if you can foster a love of reading in your children at a young age, they'll have skills and insights that will last them a lifetime. The good news is that there are so many fantastic options when it comes to children's books, from old classics to new hits. That's why we're here.
Alongside TD, we've put together a whole month of daily book recommendations; every day, we'll suggest a different Canadian book, from new hits to old classics. Each week will focus on a different age group, moving from early readers to teens throughout the month. All you need to do is check back daily, and be prepared to add dozens of great new books to the family library. Your future book-loving and highly-literate kids will thank you, guaranteed.
Week One: Early Readers (2-6 years old)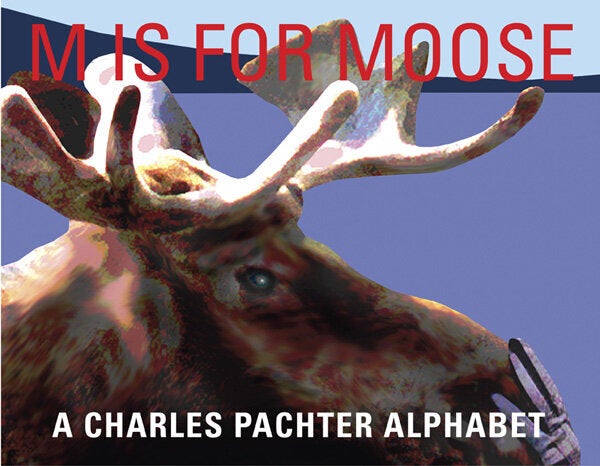 M Is For Moose by Charles Pachter
Renowned graphic artist Charles Pachter went ahead and made an alphabet book that's not only visually stunning (parents have attention spans too!), but also 100 per cent Canadian in content and focus. From M (moose) to Q (Queen), your little ones will learn their A-B-Cs with a side of national pride. Also, you can start early on getting them to pronounce the letter "zed" properly.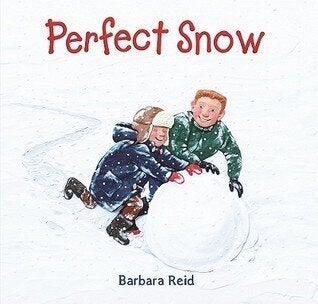 Perfect Snow by Barbara Reid
If the name Barbara Reid doesn't ring a bell, all it takes is a single glance at any one of her picture books to recognize the famous author's distinctive plasticine art style. While reading Perfect Snow with your little one, don't be surprised if they reach out and try to feel the bumps and creases on the page. In this classic story, Reid captures the joy and freedom of your typical snow day and puts it directly on the page. If you're already feeling nostalgic for ski season, bust out this snowy delight.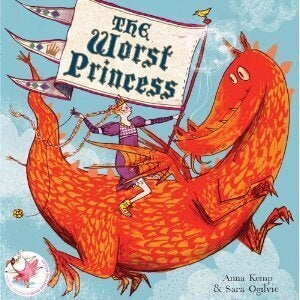 The Worst Princess by Anna Kemp
Are you tired of story after story about dashing princes rescuing damsels in distress? More importantly: are your kids? If books like The Paper Bag Princess and movies like Frozen have the kids in your life looking for less traditional (and let's face it -- less boring) stories, then get ready to introduce them to Princess Sue, the worst princess. After waiting ages for her prince, only to find him lacking, Sue goes on an adventure to live life on her own terms. A fantastic story for aspiring princesses and princes alike, The Worst Princess is one of the best modern fairy tales a kid can hear.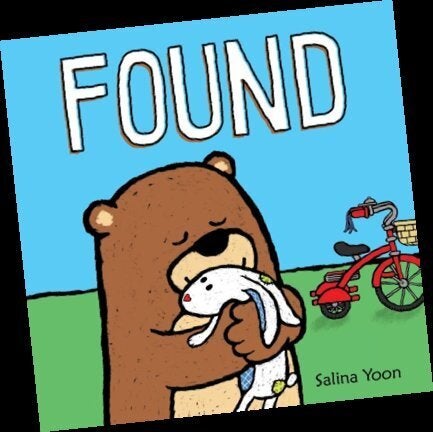 An endearing tale of a bear, a lost stuffed bunny, and the quest to return it to its owner. Every child knows the stress of losing a beloved toy, and they'll root along with (and relate to) Bear as he looks for the bunny's owner while also growing attached to the floppy toy himself. Will he find the owner, or end up keeping it for himself? This book is an adorable and sympathetic story that any young reader will be invested in; don't be surprised when it makes its way into your regular bedtime rotation.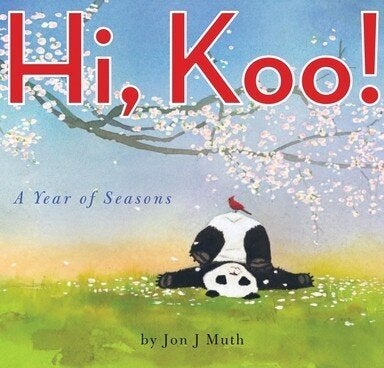 Hi, Koo! A Year of Seasons by Jon J Muth
This book pulls triple duty by being a collection of short haikus that teach kids about the four seasons while also serving as an alphabet book. The results are delightful and stunning, rewarding parent and child with new realizations (either in the text or the beautiful artwork) with each reread. The soothing sing-song nature of the poems will give you an unfair advantage in the ongoing Bedtime Wars, but you should probably take all the help you can get.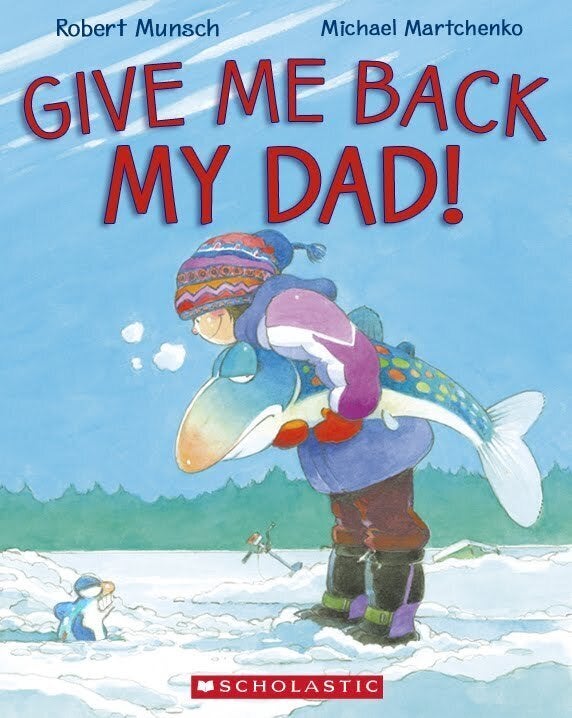 Give Me Back My Dad! by Robert Munsch
Robert Munsch has been transforming parents into unwitting performance artists for decades now, and he shows no signs of stopping. But he trades in the repetition of 50 Below Zero and the soul-shattering emotion of I Love You Forever for a simpler message here: animals have parents too! When Cheryl and her dad catch a whopper of a fish while ice fishing, the kids of that very fish start trying to catch them back! But worry not; this story has a happy ending, for humans and fish alike.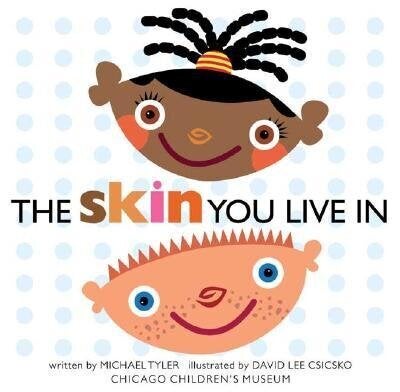 The Skin You Live In by Michael Tyler, David Lee Csicsko
Despite huge (and important) strides in the past few years, there is still a notable lack of diversity when it comes to popular and children's culture. Sooner or later, your child might notice that none of their favourite book characters look like they do, and they'll inevitably start to ask you questions about it. That's why a book like The Skin You Live In is so important.
Week Two: Elementary School Readers (6-9 years old)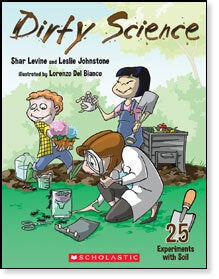 Dirty Science: 25 Experiments With Soil by Shar Levine, Leslie Johnstone
If your kid has grown into a genuine dirt magnet, maybe it's time to stop fighting the inevitable and push your kids towards playing in the muck. It sounds insane, but Dirty Science asks children to get down and dirty, for the sake of learning! From the award-winning creators of Scary Science, Hockey Science, and Snowy Science, comes this fast-and-friendly book that will teach kids how to change the colour of flowers or build funnels to siphon bugs right out of the ground. If you believe that a good education foundation is worth a box of heavy-duty detergent, go ahead and add this to the library.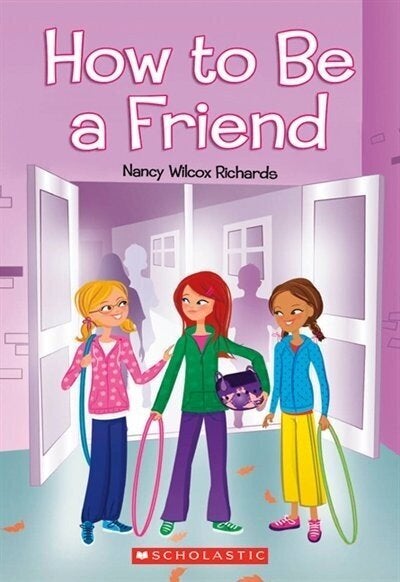 How To Be A Friend by Nancy Wilcox Richards
When Lexie transfers to a new school, she's terrified that her new classmates will figure out her secret. She already feels weird enough, having to wear a helmet indoors. But when hiding the truth about her condition seriously threatens her life, Lexie (and by extension, any interested child reading along) learns a valuable lesson about honesty and self-honesty. Lexie has epilepsy, and her struggles and concerns are sympathetically and ealistically portrayed by Richards. This book can be a godsend for parents of children with various disorders, and it serves as an excellent lesson in basic kindness and understanding for all readers, old and young.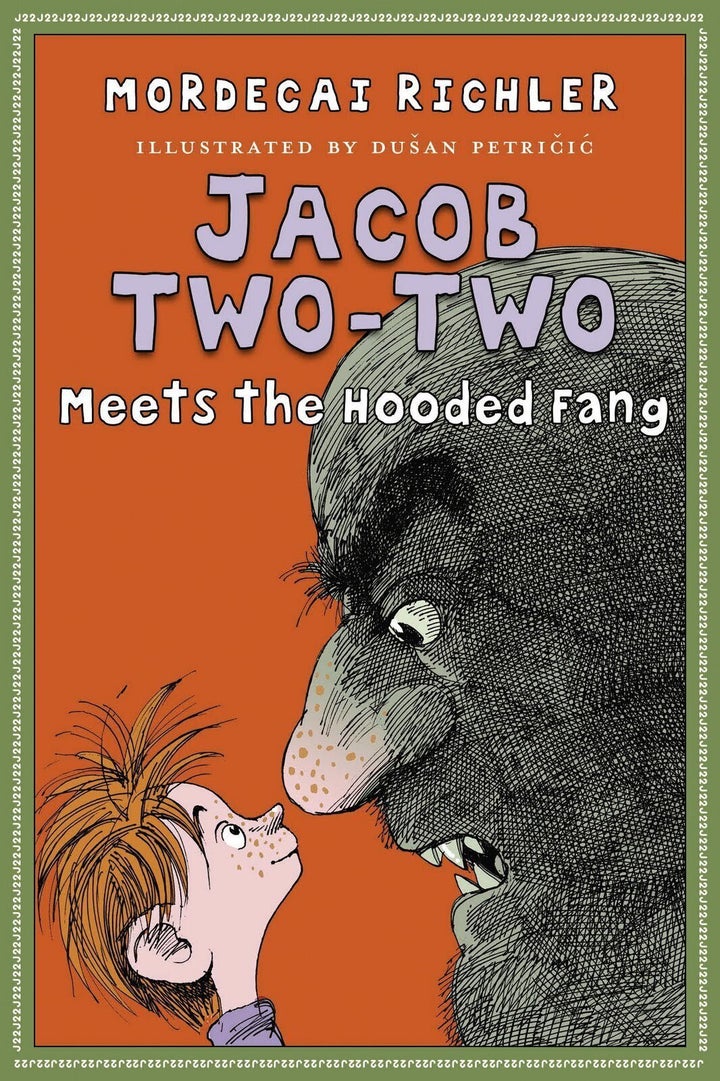 Jacob Two-Two Meets The Hooded Fang by Mordecai Richler
A perennial classic, Mordecai Richler's first Jacob Two-Two novel reads as well today as it did when you were a kid. Little Jacob is so overlooked in his crowded family that he has to say everything twice! But when a series of misadventures leaves him thrown into children's prison, Jacob will need to rely on his wits and the inherent power of kids to escape! Enjoy revisiting this classic alongside your young bibliophile, and feel free to pepper the conversation with references to "the good old days" to your heart's desire.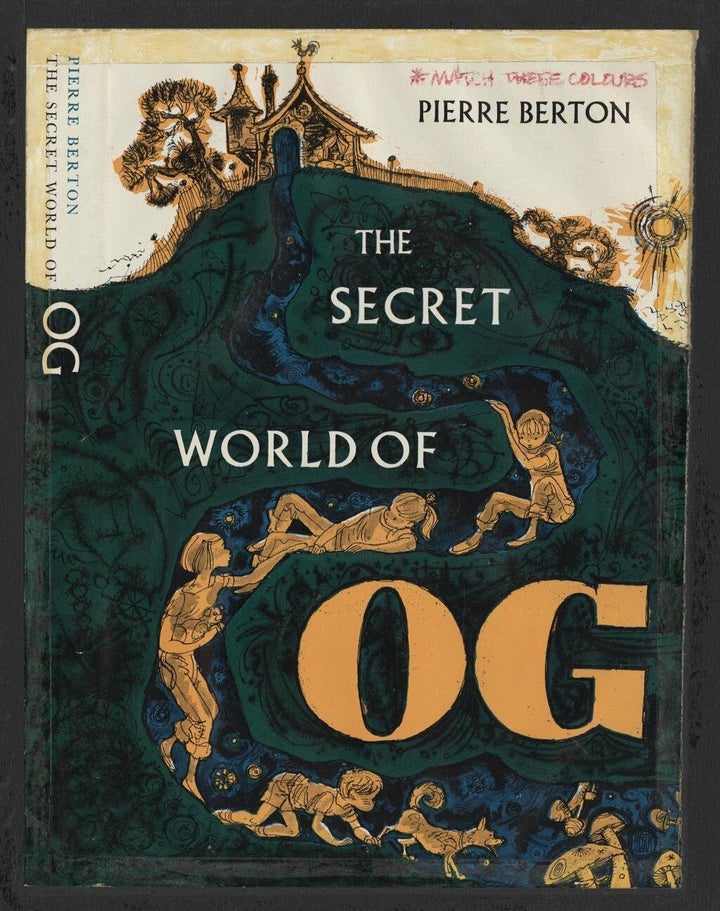 The Secret World Of Og by Pierre Burton
Considered by the author to be his greatest work, this fantastical and adorable story was written by the author, illustrated by his daughter, and dedicated to his entire family. Part Chronicles Of Narnia with some Grimms Brothers dark whimsy thrown in, this story of four siblings who journey into a fantasy world to rescue their baby brother from a world of strange green creatures who all go by the name "OG." For over a half a century, this tale has delighted and excited children across Canada; now is as good a time as any to add your own to the list!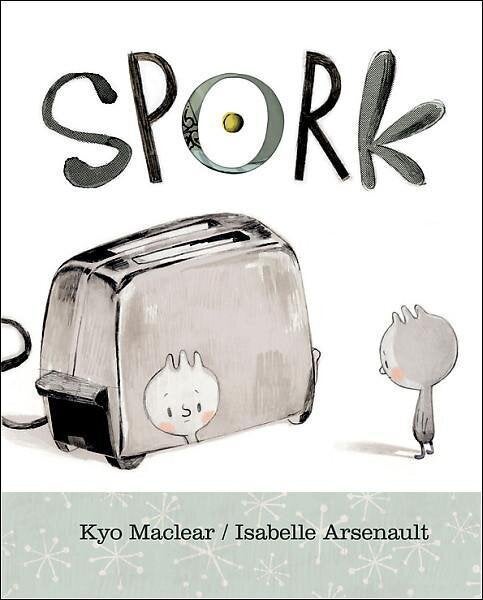 Little Spork doesn't feel he fits in anywhere: his parents are a spoon and a fork, but he's too pointy to hang out with the other spoons, and too rounded to fit in with the forks. Just as he wonders if there's no place for someone like him in the world, a situation arises in the kitchen that only his unique talents can handle. From the clever and heartwarming text to the beautiful and innovative collage-style illustrations, this is the book that parents of mixed-race families have been waiting for. Get two copies for the home, and grab more to give out as gifts; you won't regret it.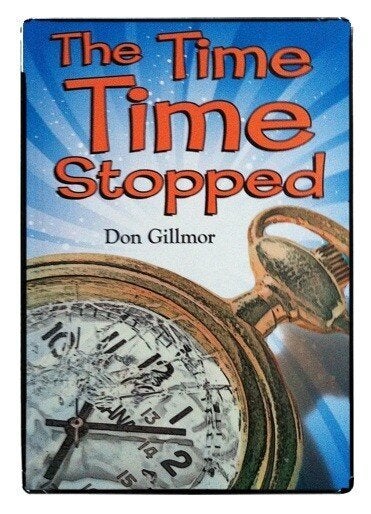 The Time Time Stopped by Don Gillmor
If a young boy, tired of school and bullies and the pressures of his young life in general, wishes hard enough to stop time, could it ever happen? And if time were to stop entirely (for unrelated reasons involving Time Bandits), what would that boy do to make things right? This lighthearted adventure (think Roald Dahl) tells the simple tale of a boy, his sister, and a quest to unfreeze time across the universe. Expect to play host to many exhausting discussions about the nature of time itself after your young reader gets their hands on this one.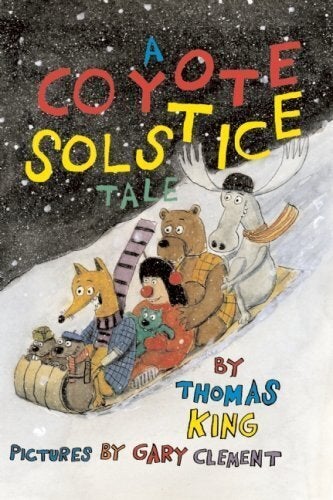 A Coyote Solstice Tale by Thomas King, Gary Clement
When a young girl appears in the forest and leads a group of animals to a new shopping mall in the middle of winter, they encounter the idea of purchasing gifts for the first time. When Coyote goes on a purchasing spree, he is quickly made aware of how important money is to the shopping mall experience. Coyote Solstice manages to be a holiday book that never explicitly mentions one holiday over another, making it perfect for any reader, at any time of the year. It's genuinely funny, and its skewed take on Grinch-like lessons will go over well with growing readers.
Week Three: Preteen Reading (9-12 years old)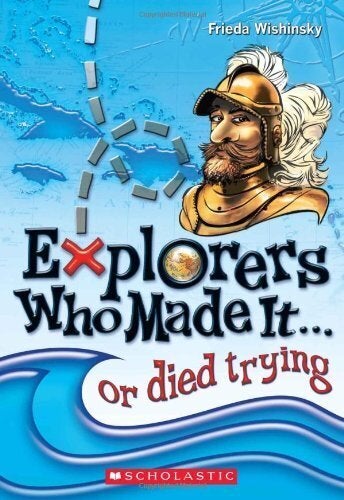 Explorers Who Made It… Or Died Trying by Frieda Wishinsky
Some kids like to keep it real, burying themselves in non-fiction books and nature documentaries and still wanting more. This breezy (yet informative) little book covers the lives of various explorers they may have heard of in class, from Samuel de Champlain to Erik the Red.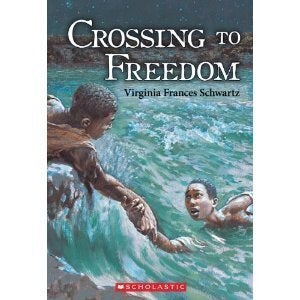 Crossing To Freedom by Virginia Frances Schwartz
History has harsh truths for us all, and Crossing To Freedom does very little to cushion the blow. The book covers the first generation of Black slaves to escape the American south and find refuge in Canada, through the eyes of a young escaped slave named Solomon. He makes it to Canada while losing his mother and grandfather on the journey, but faces huge amounts of racism and prejudice north of the border, along with the constant threat of being exposed and dragged back down south by slave catchers. The reality of early escaped slaves in Canada is often under-reported, and Virginia Frances Schwartz (a former school teacher) tackles the topic with respect and a healthy dose of reality. A fantastic read to share with your child; just be prepared to answer some tough questions along the way.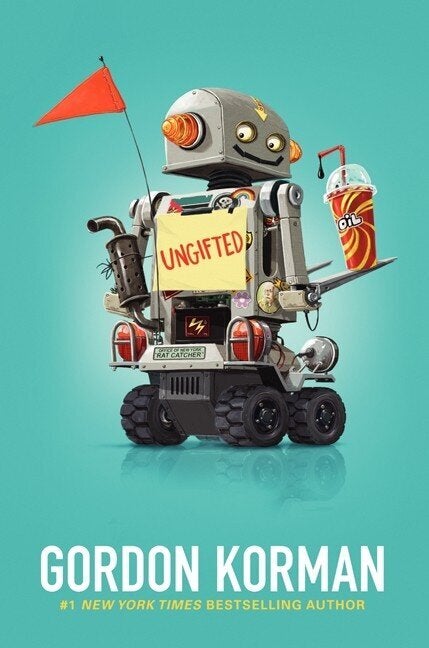 Ungifted by Gordon Korman
Donovan is an eternal prankster, but one day he goes too far, and his scheme ends up ruining his school's Big Game. Facing suspension, or even expulsion, Donovan is saved by a truly unexpected development: he's accepted into the Academy for Scholastic Distinction. Suddenly in a world of truly gifted young people, Donovan needs to find a way to keep up with the pack, despite his sneaking suspicion that he's really not as gifted as people insist he must be. This book will become a well-read treasure for any preteen who feels like they don't quite fit inside the usual pigeonholes. Donovan's trip through his new school is told with charm and wit, and savvy readers (or their well-informed parents) will pick up on all of the Wizard of Oz references that author has woven into the story.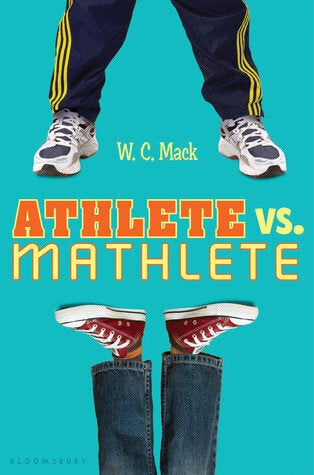 Athlete vs. Mathlete by W C Mack
One of the best (and most honest) interpretations of sibling rivalry in recent memory, this book should be an immediate buy for parents with multiple children. Fraternal twin brothers Russell and Owen are polar opposites; the former is the head of his school's Math Club, the latter is a star basketball player. When big changes in their lives threaten both of their established positions, the brothers will need to rely on each other's inherent skills and learned wisdom to succeed in their own ways, without destroying each other in the process.
Silverwing by Kenneth Oppel
A chosen individual receives a vision of a promised land, and leads his people towards it after the destruction of their home. Under threats of nature, false hopes, and the repeated threats of some supernatural creatures, he reunites with his family and leads them to the safe haven from his visions. Silverwing is a classic hero's tale, with one twist: all of the characters are bats! This classic adventure story pulls double duty by subtly teaching readers about the abilities and lifestyles of migratory bats, and the resulting book is a gripping tale that would be followed by sequels (and even a cartoon adaptation) for years after. Start with the original, and watch your kids go batty for it (sorry).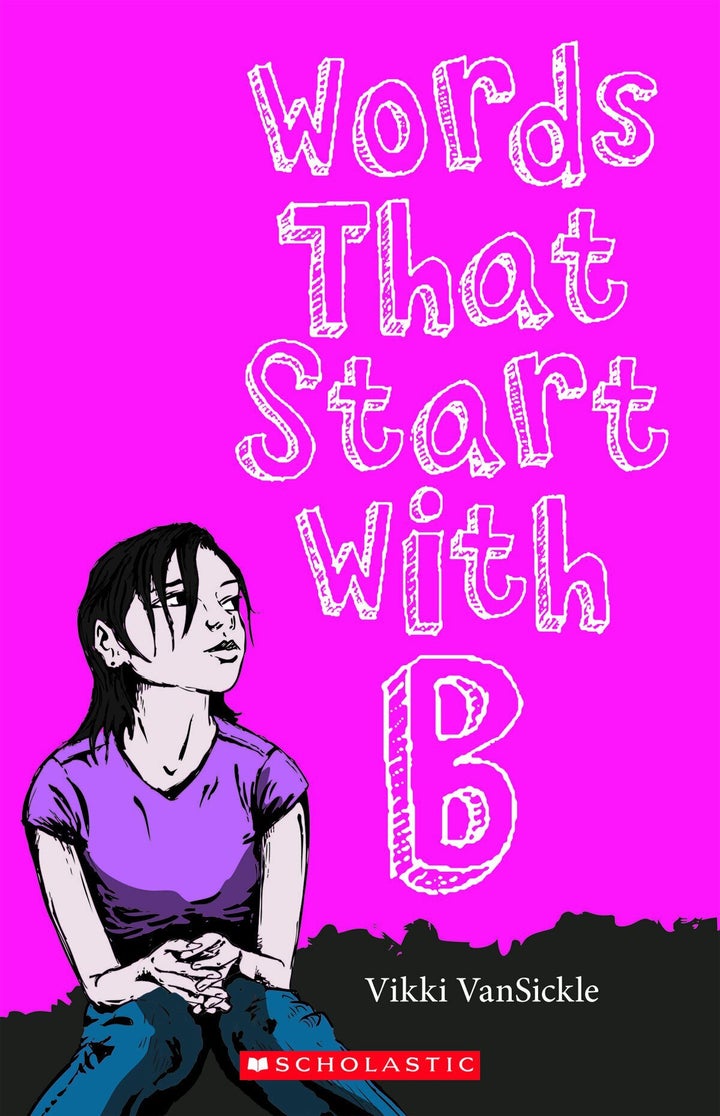 Words That Start With B by Vikki VanSickle
For every grown-up that can't seem to get what makes young people tick, there's an author like Vikki VanSickle. Taking a page (or several) out of Judy Blume's books, she tells a charming, realistic, and completely relatable story in Words That Start With B. Following the Clarissa Delaney's first year of middle school, the story takes her challenges and hard times seriously, while never talking down to the reader about the topics at hand. The tone is playful and the story ends on a good note, and overall the book will be treasured and appreciated by any child about to make the jump from elementary to middle school.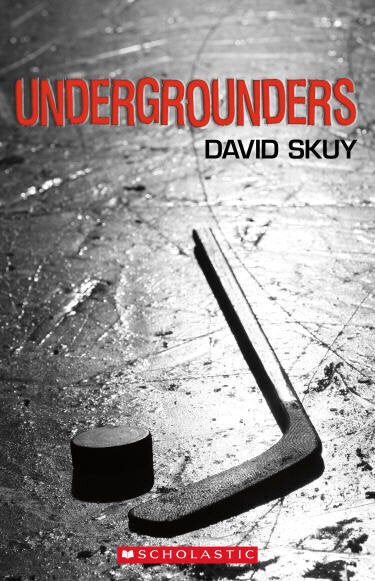 Undergrounders by David Skuy
This book doesn't hold back, opening with the death of 12-year-old Jonathan's mother, and his subsequent eviction by their landlord. Now homeless, Jonathan is brought into the world of street kids living in an abandoned shopping mall, and learns how to get by through stealing and panhandling. Jonathan (aka Mouse) finds new meaning in life once he stumbles his way into the world of organized hockey, and starts to learn the basics and develop his skills while desperately trying to hide his life story from his new teammates. Combining realistic and harsh drama with a true love for Canada's National Sport Undergrounders is a great choice for readers who want a book that's a bit more grown-up.
Week Four (and beyond): Teen and Young Adult Reading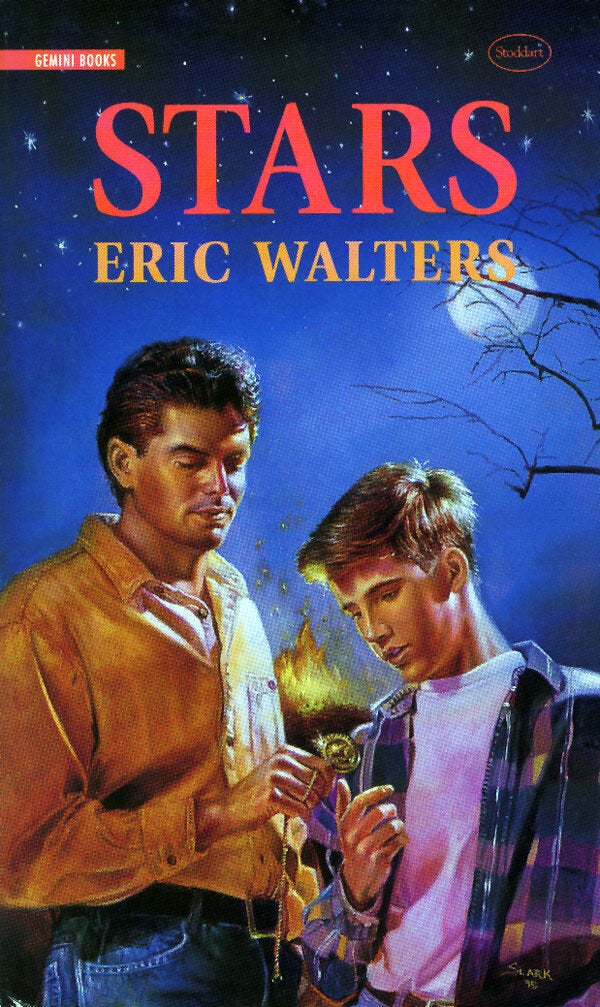 Stars opens with its teenage protagonist stealing a car, and it doesn't let up from there. Once Joseph's foray into grand theft auto comes to an abrupt end, he is thrown into the world of community service and social workers as part of his sentence. Joseph ends up being assigned to finish the Stars program, a camping/wilderness survival program for at-risk youth. Joseph is the definition of skeptical sarcasm as he learns to camp and paddle a canoe, but as the trip goes on and things take a turn for the worse, he realizes that he may care about the program (and the people in it) more than he thought. A classic novel from a classic Canadian author, Stars is a satisfying read for any teen.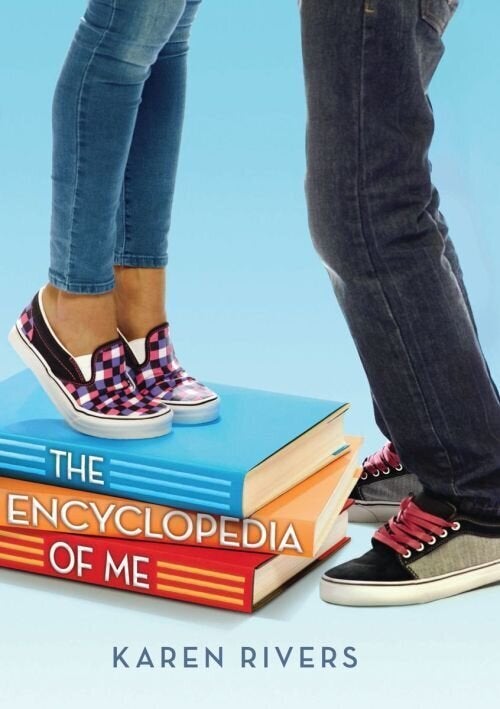 The Encyclopedia Of Me by Karen Rivers
Tink Aaron-Martin has been grounded, and to pass the time she writes an encyclopedia about herself. As the book goes from Aa to Z (you read that right), readers will learn more and more about Tink, the reasons she was grounded, and why her best friend Freddie might want to be more than her best friend. Karen Rivers uses the faux-encyclopedia style to great effect, effortlessly blending humour and drama into the struggles and victories of Tink. A classic coming-of-age story in an innovative package, this one belongs on any teenager's shelf.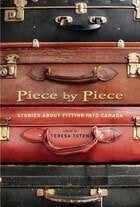 Piece By Piece: Stories About Fitting Into Canada by Teresa Toten
This book is a collection of personal stories from a dozen or so Canadian writers of various backgrounds. Each of them tells the story of how they came to Canada, what they did to fit in, and how that challenge continues to this very day. The stories are varied in content and format, but are uniform in their high quality and unflinching look at the struggle to simply feel like you belong in a place so unlike what you may have been used to. Whether or not your teen can relate to the subject of immigration, the themes at play here (isolation, insecurity, fitting in) are
universal, and the perspectives they offer are vital and valuable. Make sure to read it yourself once your teen is done with it!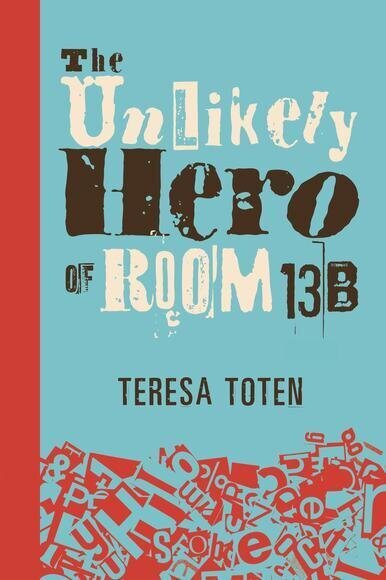 The Unlikely Hero Of Room 13B by Teresa Toten
Much like the hit teen novel The Fault In Our Stars, this gripping book opens with the protagonists meeting each other in a support group; specifically, an Obsessive-Compulsive Disorder group. Adam is immediately smitten with Robyn, and vows to protect her to the best of his 14-year-old abilities. Adam's efforts to get by (and get along with Robyn) are constantly rocked by problems at home, mysterious threats towards his mother, and his ongoing struggles with OCD. Toten has managed to balance real issues with a respectful tone and hefty spots of humour, and the resulting product will resonate with teens and adults alike.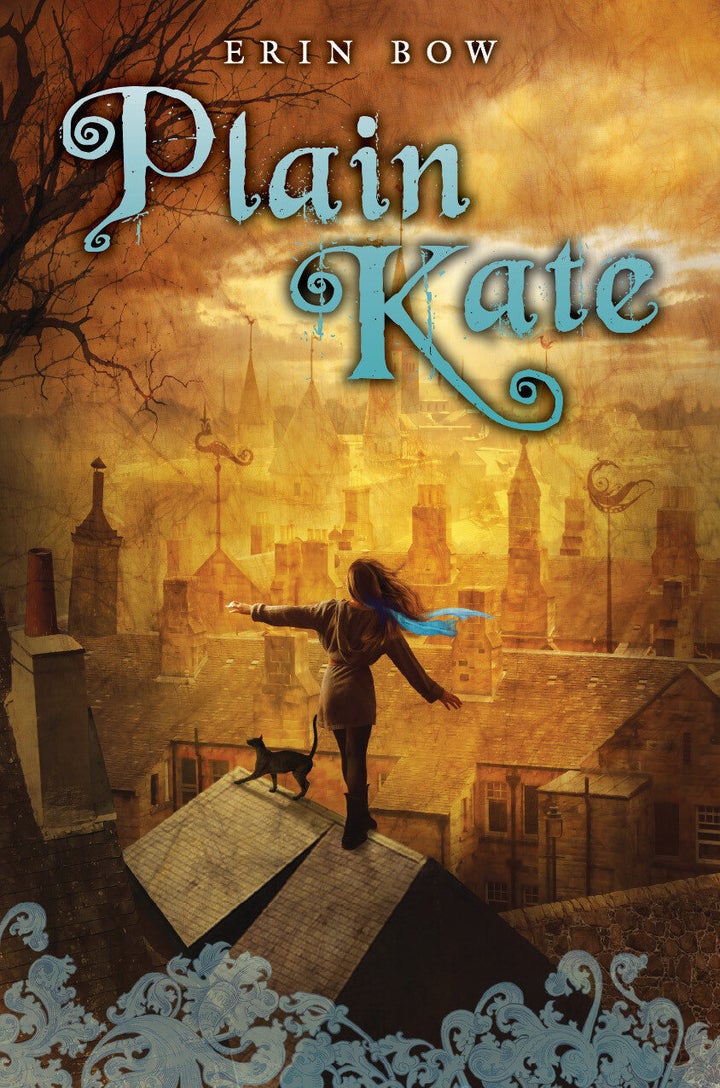 Katerina Svetlana (but she prefers Kate) has a unique gift, one that both makes her exceptional and also leads her into a world of trouble. She can carve a piece of wood with such a high degree of skill that the finished product reflects the secrets and bad intentions of the people around her. Labeled as a witch and treated as such, Kate wanders the world of this book's long-ago, mystical setting until she meets a stranger who offers her a deal: if she gives him her shadow, he'll grant her deepest wish. That bargain throws Kate into a world of witchcraft, fear, and destiny. Plain Kate stands out both for the originality of its premise and the sheer beauty that Erin Bow (a published poet) puts into every sentence. A teen novel that takes its audience seriously, Plain Kate is bound to be in active rotation on the family bookshelf.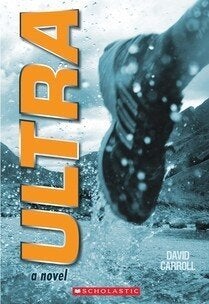 Part sports tale and part coming-of-age novel, Ultra is framed as an interview with the phenomenal Quinn, a 13-year-old runner who just completed his first ultra marathon. As Quinn recites the details of his harrowing day-long, 100-mile race up and down a mountain, the audience starts to understand what motivates him, and what traumatic event from his past inspired him to lace up his shoes in the first place. This book is bound to be a favourite for any athlete, but the clever way in which Carroll slowly reveals more about Quinn through the course of the in-world interview is both genius and satisfying.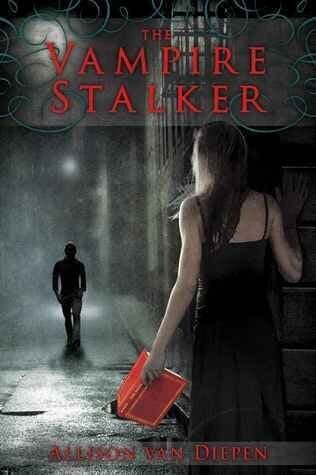 The Vampire Stalker by Allison van Diepen
Have you ever read a book that was so good, you truly wished that its characters were real people? Amy spends all day obsessing over Alexander Banks, the charming vampire protagonist of her favourite novel. But when a boy looking just like Alexander appears in the real world, things take a turn for the fantastic. Suddenly, Amy is helping Alexander fight off his other escaped vampire brethren, all in the hopes of returning them back to their fictional world. But when push comes to shove, does Amy even want him to leave? If your teen spends more time with their nose in a book than in the real world, this book will hit home for them in every way. A great cure for severe Twilight obsession.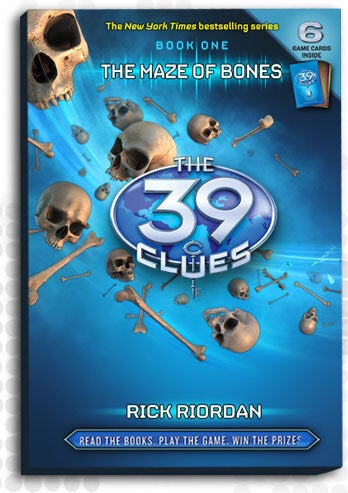 The 39 Clues Series by Various
If you want to keep your kids reading well into the future (who could blame you?), then it's time to get them hooked onto an ongoing book series. You can't go wrong with The 39 Clues, a series that includes dozens of books and other mixed-media experiences. Following the lives of mystery-solving siblings Amy and Dan Cahill, the series exists in an alternate reality where one extended family -- the Cahills -- has been behind every major scientific and artistic achievement in history. Amy and Dan are out to solve the 39 Cahill clues that will apparently unlock the secret to creating a perfect human being. The brother-sister duo is harassed from all sides by rival family branches and mysterious government organizations. The series uses a rotating cast of authors to tell its stories, including Canadian child fiction superstar Gordon Korman. A word of warning: this series is still going strong, with a movie adaptation coming out this year. Don't say we didn't warn you.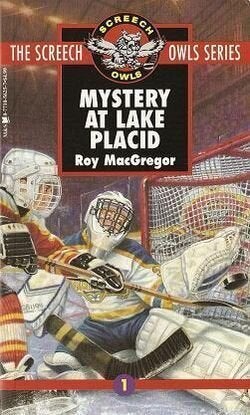 The Screech Owls Series by Roy MacGregor
There's no book genre more iconic and recognizable than the mystery novel, and there's no sport more Canadian than hockey. So when Roy MacGregor had the mad genius idea to combine the two, the resulting works are as outrageous as they are satisfying. Follow the Screech Owls, the only co-ed hockey team in Canada that solves as many crimes and mysteries
as they score hat tricks. Each member of the team has their own skill and personality, and the team's tendency to constantly drive around the country for various tournaments means that the Owls see most of Canada over the course of their 22-book series. Charming, readable, and powerfully Canadian, this book series has won fans over for years, and it'll make a fan out of your family as well.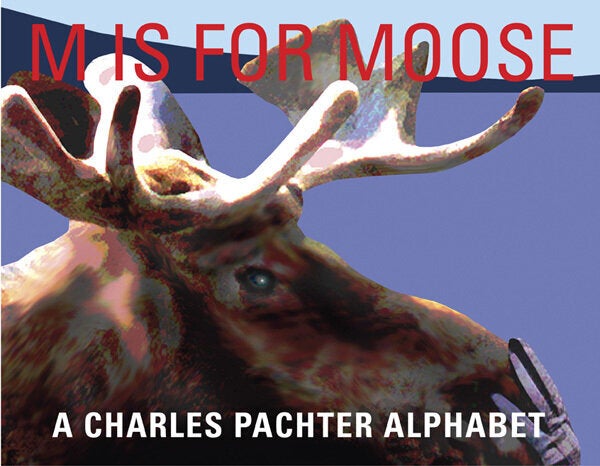 Book A Day Calendar: A Month Of Family Reading Suggestions