Although many of us think of adults when we think of refugees, children caught up in war-torn Syria have fared the worst, according to World Vision. These kids lose family members and friends to violence, suffer physical and psychological trauma and lose their homes and even their home towns.
The following books will teach kids as young as two and as old as 12 about the power of compassion, empathy, kindness and friendship.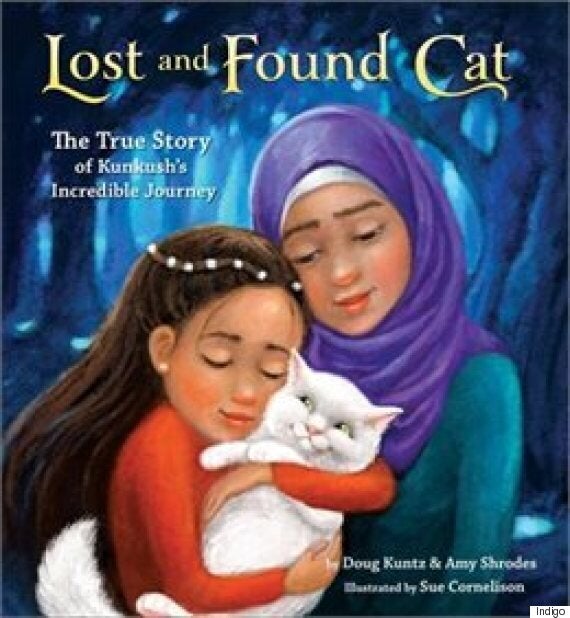 The story of an Iraqi family's lost cat teaches readers about the difficulties of being a refugee, from losing their home, to being displaced, to the reasons behind having to flee in the first place. The harrowing tale also teaches children about compassion, kindness and community.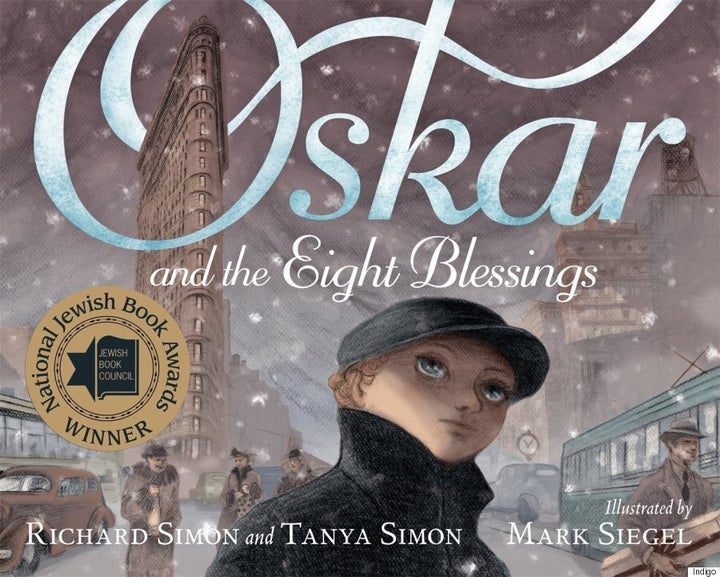 A refugee seeking a safe haven from the horrors of Kristallnacht walks through New York City to find his new home. Along the way, Oskar encounters small acts of kindness from the city's residents, teaching readers the value in not judging people for where they come from, and to have compassion for all.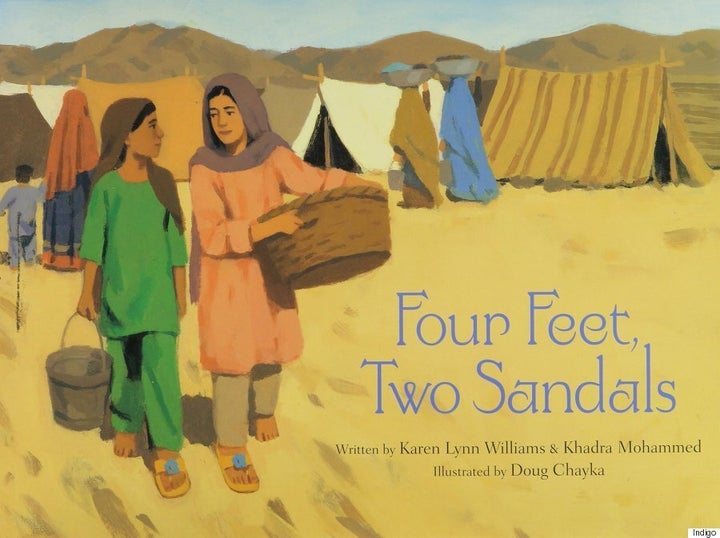 Two girls in a refugee camp form a friendship after realizing they can share the sandals they both want. As we follow their story, we learn about life in a refugee camp: the long lines for water, the wait for food from relief workers and the ache the girls feel when the boys go to school while they stay behind.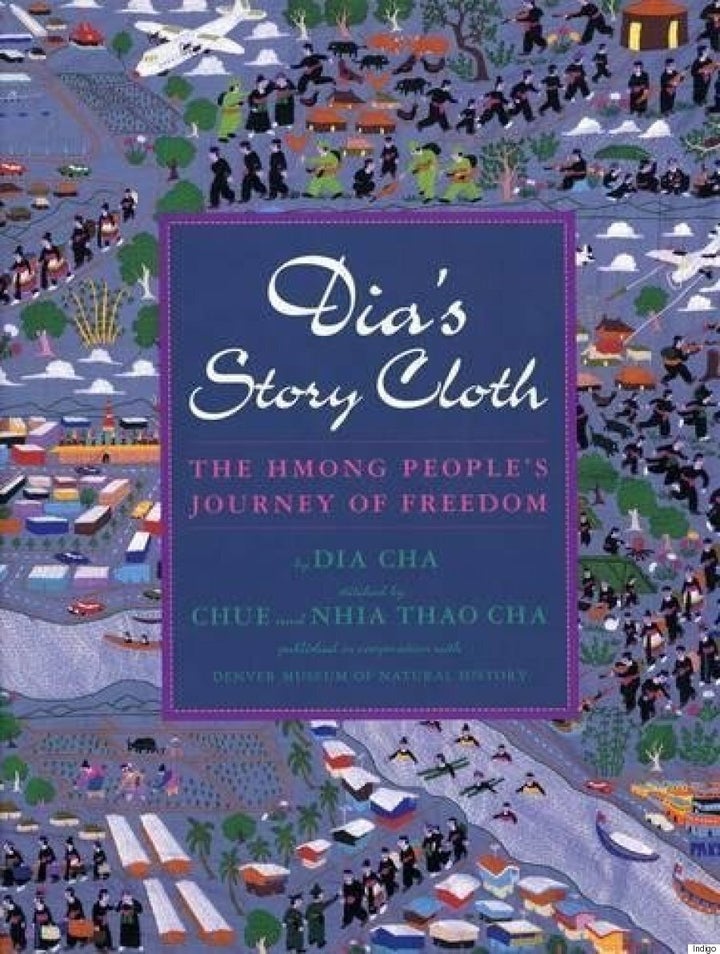 This book is based on the author's real-life story of her time spent in a refugee camp in Thailand after her father was killed in the war in Laos in the mid-20th century, and then as an immigrant in the United States. The story is told through the traditional Hmong story cloth, stitched by Cha's aunt and uncle, and is an invaluable tool for parents and teachers who want to teach kids about Hmong history, as well as the ability to have compassion for immigrants.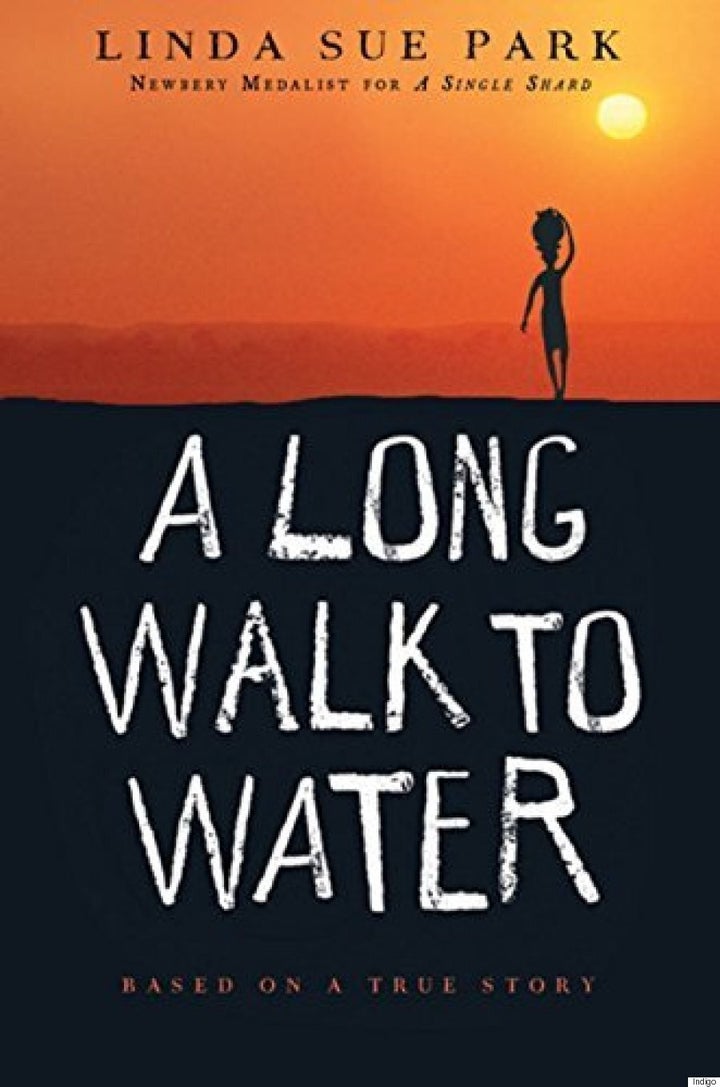 Covering two stories in two different times, A Long Walk to Water tells the tales of Nya, an 11-year-old girl living in Sudan in 2008 and Salva, a "lost boy" of Sudan in 1985. Nya is forced to take two long trips to the pond for water every day while Silva leads a group of over 100 boys in search of a refugee camp in Kenya, facing danger at every turn.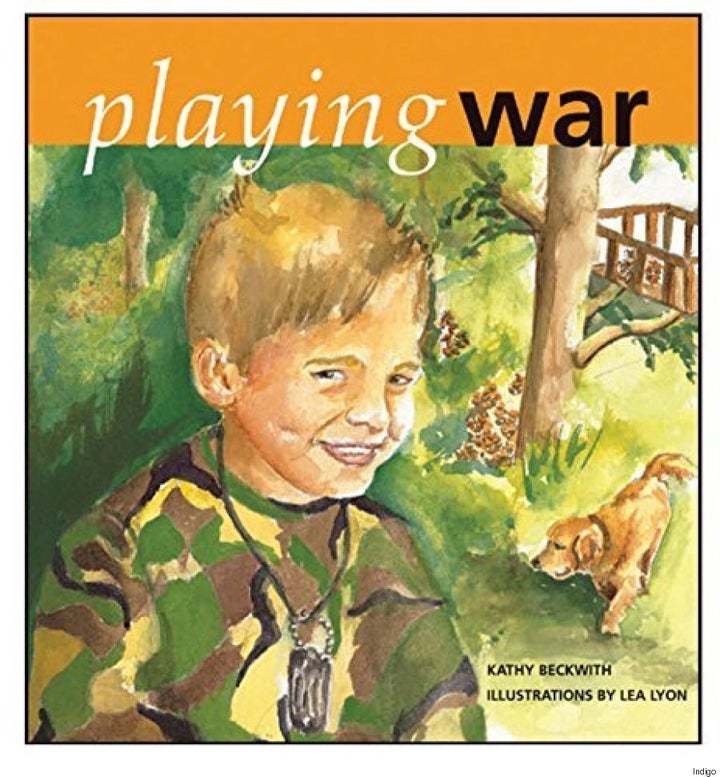 This beautifully illustrated story (drawn by Lea Lyon), tells the tale of a group of young boys playing a typical game of war. But one new kid in town tells them about the real war back in his home country and the kids learn about what their "game" really means.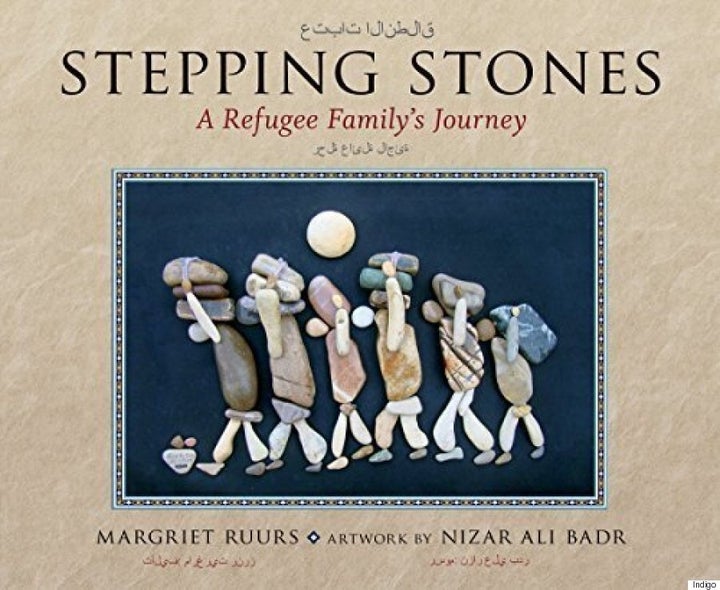 This picture book, inspired by the stone artwork of Syrian artist Nizar Ali Badr, tells the story about the Syrian refugee crisis. Rama and her family are forced to flee their village to escape the civil war. With all their posessions on their backs, the family attempt to walk to freedom in Europe.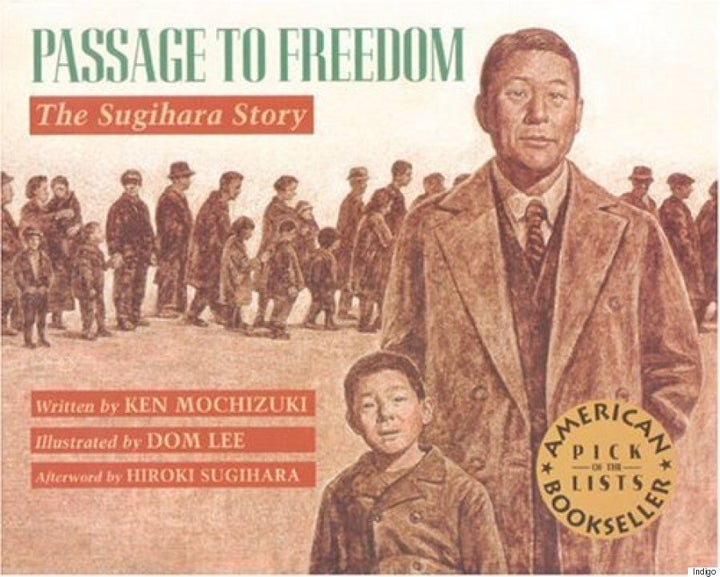 Based on a true story, five-year-old Hiroki recounts how his father, the Japanese ambassador to Lithuania during the First World War, risks his life to issue thousands of exit visas to Jewish refugees fleeing the Nazis. It's a powerful story with a simple message: one person can make a huge difference.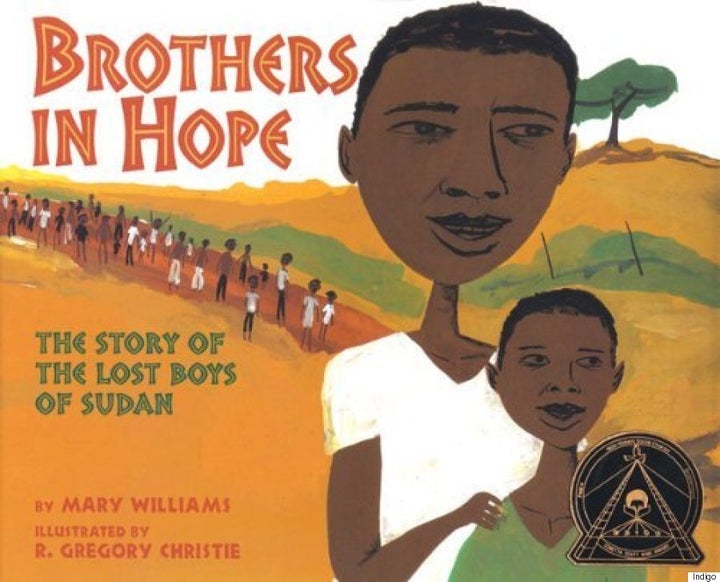 Eight-year-old Garang's village in Sudan is destroyed by soldiers, forcing him and other orphan boys to walk for 1,000 miles to safety. After finishing their perilous journey, they are eventually accepted as refugees in the United States, but we learn in the afterword that the boys' struggles don't end once they land in their new home.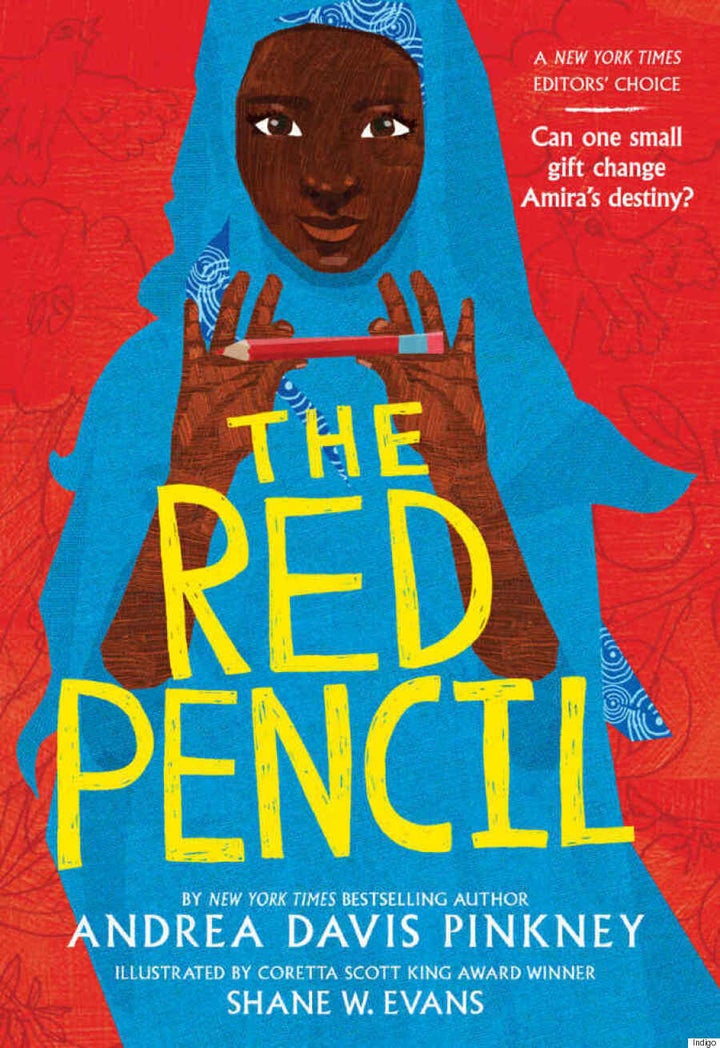 When Janjaweed attackers destroy Amira's Sudanese village, making her lose everything, she begins her long journey to a refugee camp. And just when she's about to give up and succumb to the earth, a red pencil promises new beginnings and endless possibilities.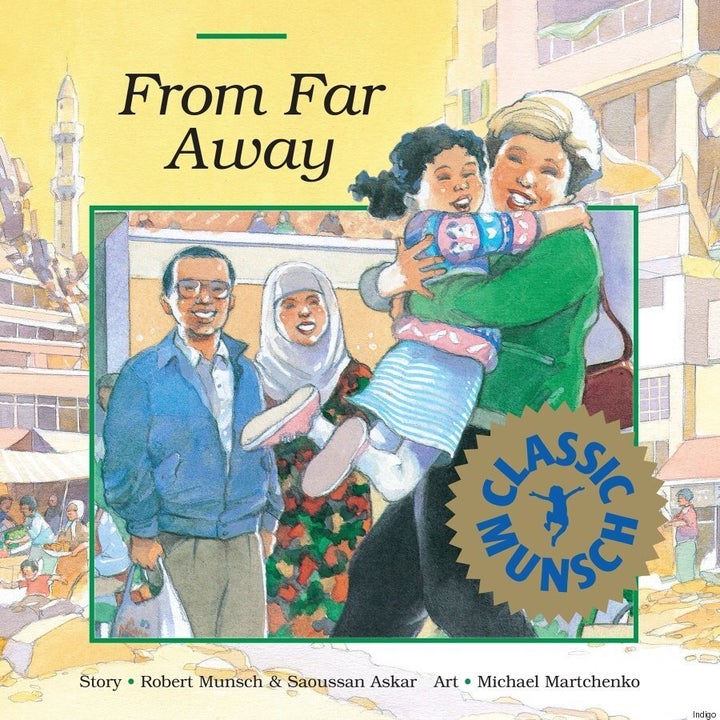 Based on the real letters Saoussan wrote to Munsch, we learn about life as a young refugee from her family's escape from war-ridden Lebanon to her first Halloween in Canada.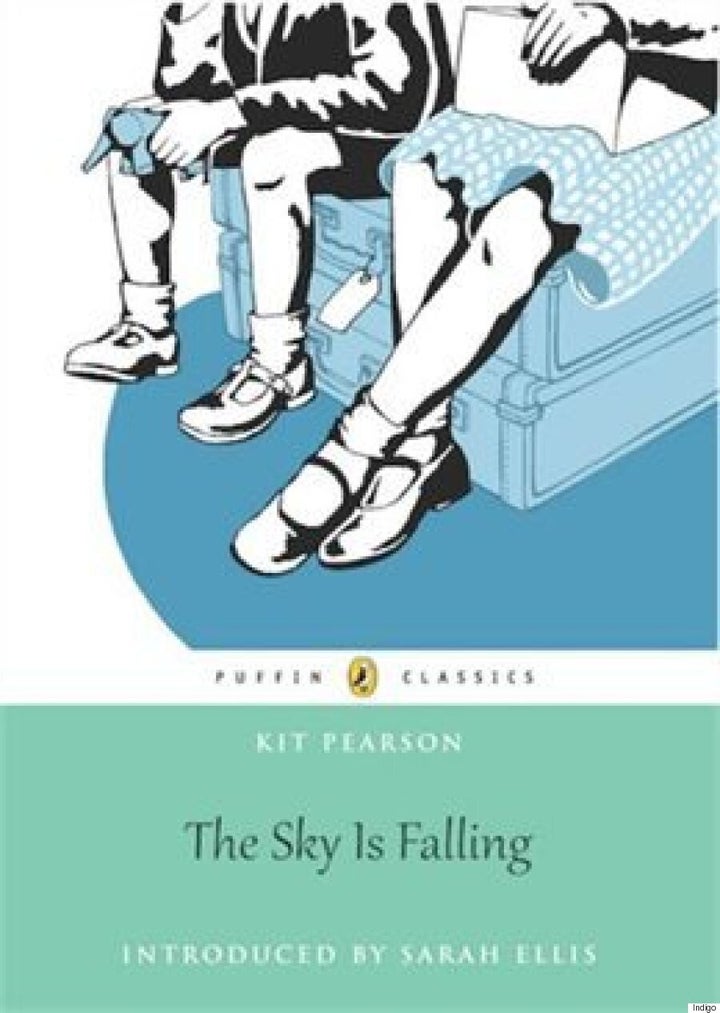 The children in this book aren't your typical refugees but the theme of being forced to leave your home for the unknown due to war runs through this wonderful children's book.
In The Sky Is Falling, English parents send their children to Canada to be safe during the Second World War. Brother and sister Norah and Gavin are sent to Toronto to live with their new Canadian family. While Gavin, the youngest, is loved and accepted immediately, older sister Norah has a hard time living in a new country that seems completely different from back home. With time, Norah's new family, and her community, realize what a special person she is, despite their differences.
Popular in the Community