A lot of news happened in 2018. We're looking back at some of the biggest stories from the last 12 months.

Also, we hope you have a great year ahead. Happy 2019.
Planning on travelling across the Canadian border this long weekend? You should know that a border guard has a lot of power when it comes to seizing and searching your phone, laptop, tablet and other electronic devices.
Here are a few key points to keep in mind, courtesy of a new guide by the British Columbia Civil Liberties Association.
Officials don't need much justification to go through your phone
The Canadian Border Services Agency (CBSA) can search any "incoming goods to the country" — an umbrella term that definitely includes your personal devices. That permission extends to the files stored on your devices, too.
Even if a border officer has no reason to suspect that your device contains contraband — i.e. prohibited material like child pornography or hate literature — he or she is free to inspect the files without a warrant, according to the BCCLA.
Initial searches involve browsing local images, videos and files (emails and text messages that are marked "read" are included). According to the BCCLA, the officer is expected to switch the device to airplane mode and only look at local content. If the CBSA wants access to information through internet access, such as cloud storage, they'll need a warrant from a judge, according to directives outlined earlier this year.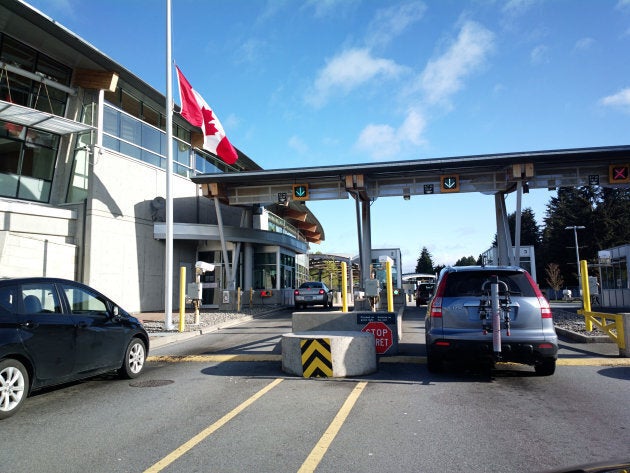 A guard can then choose to conduct a 'closer inspection'
If the initial search yields something "suspicious," a specialist may be called for further inspection. At this time your device will be taken out of your possession, according to the BCCLA.
Officers now have the ability to copy the entire contents of your device. They can later use password-cracking software to access anything you did not provide a password for.
The CBSA says that copies of these data are not retained once they're finished with the inspection. However the agency shares information they recover with other government bodies, including the RCMP and CSIS, who can then share the information with foreign governments at their discretion.
'Hindering or obstructing' a border guard could cost you up to $50,000 or five years in prison
The BCCLA warns that while it's unclear whether you're legally obligated to provide passwords for your devices, the CBSA has arrested or threatened arrest for failing to provide a password. If you choose not to provide a password or fingerprint, you risk seizure of your device for inspection by forensic specialists (a process which can take months), a hefty fine of up to $50,000, arrest or even imprisonment.
How to avoid getting your device searched at the border
The easiest way to avoid all this is to leave your phone at home. But not bringing a phone could raise suspicions and result in a time-consuming search, according to Meghan McDermott, counsel with the BCCLA, who spoke with CTV News Channel.
She advises backing up your device on a hard drive at home or in the cloud (this will also help if your device is detained or seized).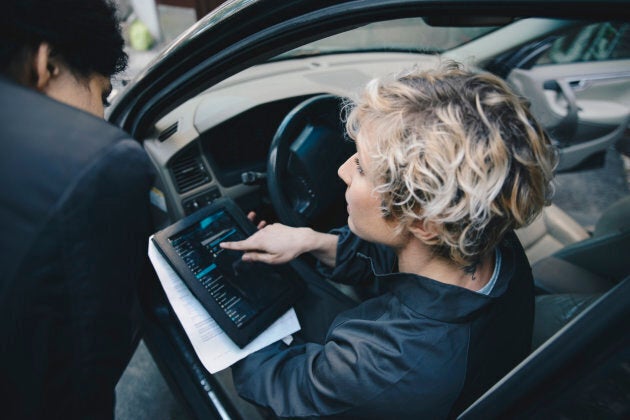 You should also password protect your apps, programs and phone itself by logging out and turning off the device. Make sure your passwords are strong and use two-factor authentication, which is useful in the event that one of your devices is seized but not the other.
You can also create a folder that is clearly marked "privileged" or "confidential." Border officers are supposed to take special care not to look at these materials when warned in advance that they exist. This approach isn't foolproof — the BCCLA warns that "border officers may not respect the law in this area."
FYI: It's almost impossible to prove you've been targeted
The CBSA can choose to search your devices based on "indicators" they believe boost the likelihood they'll find some form of contraband. There's no publicly available list of those indicators, but some reasons could be:
• You're importing something the CBSA deems to be suspicious. According to the BCCLA, anime and manga often fall under this category.
• You've travelled to "high risk" destinations. Again, no list of destinations is publically available but the BCCLA believes Southeast Asia, Germany, Cuba and Spain could be included.
• You're a single man travelling alone.
• You have multiple electronic devices.
• You've bought a last-minute ticket.
The BCCLA warns that it's extremely difficult to prove discrimination in a search. However, if you believe you've been the subject of an unfair search or seizure based on race, national or ethnic origin, colour, religion, age, sex, sexual orientation, gender identity or expression, marital status, family status, disability, genetic characteristics, or a conviction for which a pardon has been granted or a record suspended, they recommend filing a complaint with the Canadian Human Rights Commission.