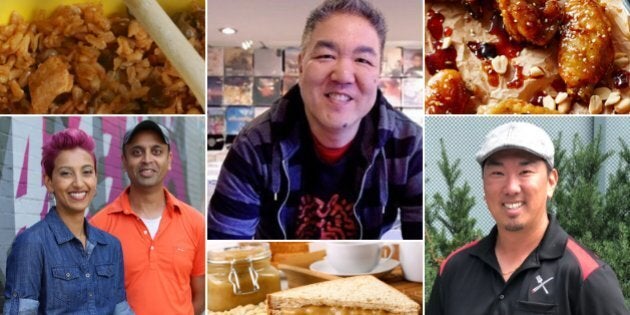 We all want to belong. But many second-generation Canadians can recall how their "stinky" immigrant lunches they had to defend in the school lunchroom made them realize they didn't. When you're raised by newcomers, this desire to fit in is complicated. Navigating between your family's culture and your Canadian identity can feel like choosing one over the other.
In this season's final instalment of "Born And Raised: Food," host Angelyn Francis and reporter Al Donato present stories about the role food plays in fitting in. Food can bring people closer together, even when they live a continent away. Other times, the food we choose or reject is a matter of survival.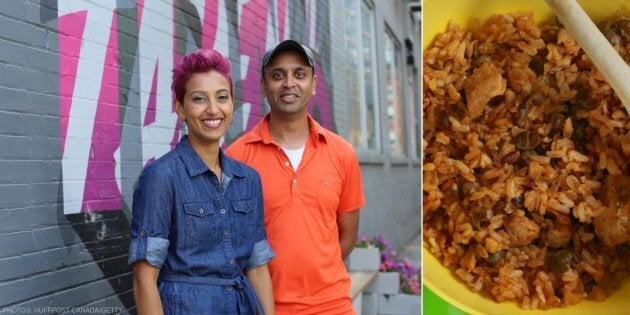 Natalie Ramtahal and her brother Mark hate pelau. Not because of the taste. They won't eat the Trinidadian one-pot rice dish out of principle. The loathing goes back to family's trips to Niagara Falls and other family outings, where their mother would refuse to let them eat anything else. This included the fast food other tourists and kids their age chowed down on, which Natalie longed for.
Mark Furukawa calls himself a banana: "Yellow on the outside, white on the inside." This extends to how this second-gen Canadian feels about Japanese food. He traces his cultural detachment to the devastating impact of the Second World War and internment camps on his parents. The "Canadianizing" of his school lunches served an important purpose.
Jusep Sim decided to visit Korea for the first time to see his grandmother. But, when he met his relatives there for the first time as an adult, they were worried he wouldn't eat their food because he was North American. All that changed as soon as they found out he had an adventurous palate. Then, as he says, "Things really went off."
Places mentioned in this episode:
Popular in the Community