It appears that the world hates the Boston Bruins almost as much as many fans in the Great White North.
That's according to a series of "hate maps" that were posted on Reddit Monday.
Now, the user has turned to Canada's national sport and found that its residents find common cause with hockey followers all over the world.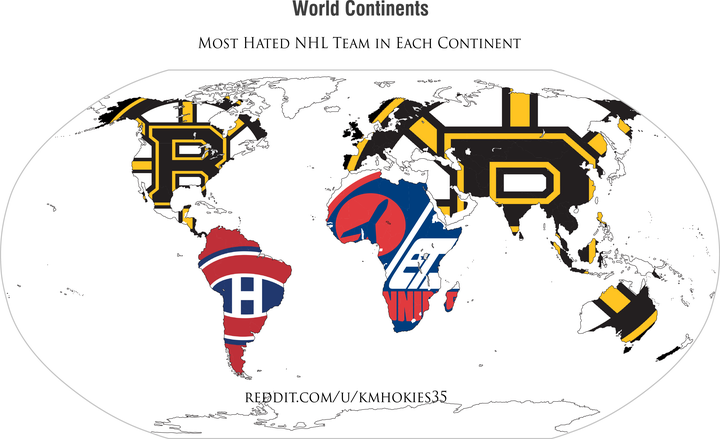 Here's the breakdown for Canada: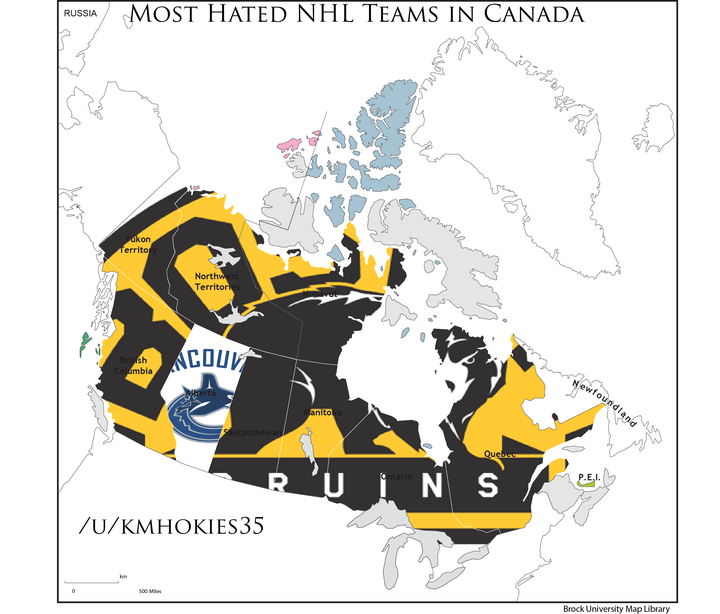 And here it is for the United States: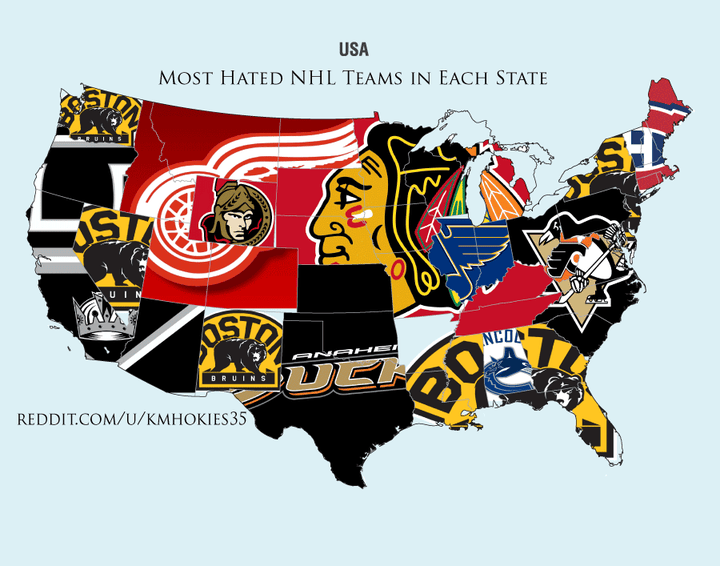 While the results are unlikely to shock Canadians (it should surprise no one that Alberta hates the Vancouver Canucks so much), we can't be certain about the methodology that helped draw up these maps.
The user posted survey results for Pennsylvania and found a tight race for most-hated team between the Flyers and the Penguins. Both drew just over 100 votes each.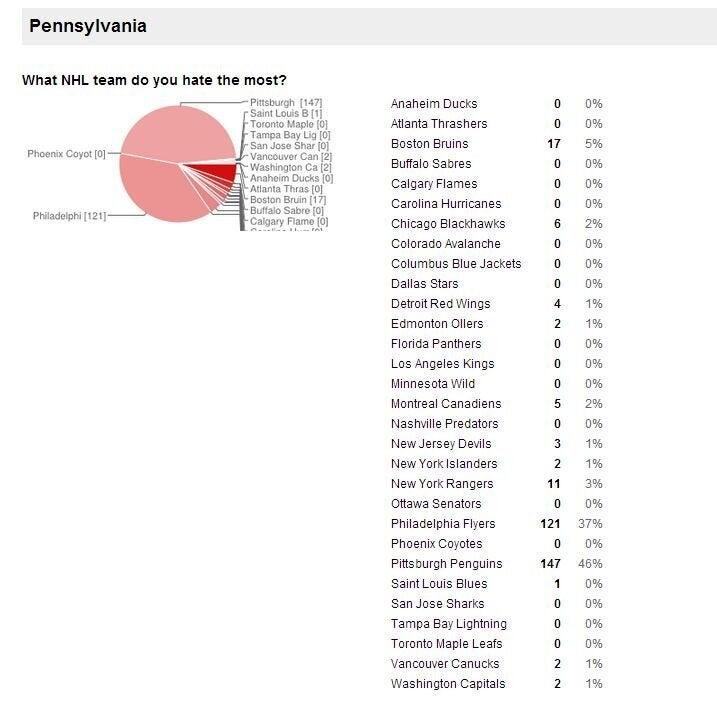 And here's the possible reason why the Winnipeg Jets encountered overwhelming hate in Africa:

Not exactly a representative sample in either case. But if we judge by the magnitude of boorish and unsportsmanlike behaviour that the Bruins display on the ice, then this all makes perfect sense.