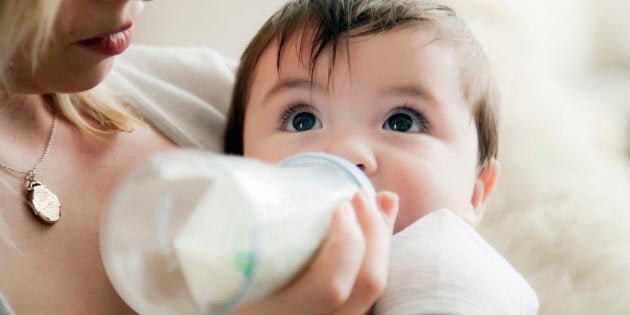 While the world's top health experts recommend exclusive breastfeeding until a child is six months old with continued breastfeeding to age two and beyond, campaigns such as "Fed Is Best" point out that women often feel immense pressure to only breastfeed their newborns, "even when they do not have enough milk to do so."
Well, The Royal College of Midwives in the U.K. is saying ENOUGH. In a new position statement, the college emphasized that the decision to bottle feed is a woman's choice that must be respected.
"Evidence clearly shows that breastfeeding in line with WHO guidance brings optimum benefits for the health of both mother and baby. However the reality is that often some women for a variety of reasons struggle to start or sustain breastfeeding," chief executive Gill Walton said in a news release today.
"If, after being given appropriate information, advice and support on breastfeeding, a woman chooses not to do so, or to give formula as well as breastfeeding, her choice must be respected."
Parents who want to feed their babies with formula (whether it's exclusively or in addition to breastfeeding) should be given balanced and relevant information "to enable them to do so safely and with support to encourage good bonding," the statement said.
"We recognize that some women cannot or do not wish to breastfeed and rely on formula milk. They must be given all the advice and support they need on safe preparation of bottles and responsive feeding to develop a close and loving bond with their baby," Walton said.
A significant statement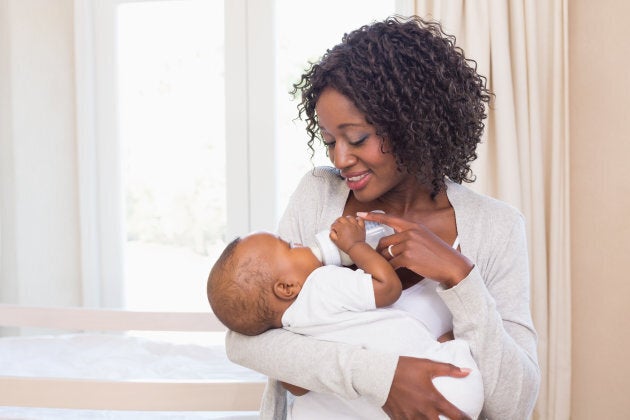 In a 2008 joint statement, The Canadian Association of Midwives and the Canadian Nurses Association advocated for breastfeeding while still noting that the decision is a woman's choice.
"While supporting a woman's right to decide the method of feeding her child, registered midwives and registered nurses in Canada are strong advocates of breastfeeding and will work with their clients, other health-care professionals and public policy-makers in all sectors as necessary to encourage successful breastfeeding," the statement read.
Why women stop breastfeeding
The majority, or 89 per cent, of mothers in Canada breastfed their baby in 2011-2012, Statistics Canada notes, but far fewer, 26 per cent, breastfed exclusively for the full six months.
In 2017, grieving B.C. widower Kim Chen made an emotional plea for new mothers not to feel guilty if they're unable to breastfeed, and urged hospitals not to put so much pressure on women.
His wife, Florence Leung, took her own life after suffering from postpartum depression.
"Do not EVER feel bad or guilty about not being able to 'exclusively breastfeed', even though you may feel the pressure to do so based on posters in maternity wards, brochures in prenatal classes, and teachings at breastfeeding classes," Chen wrote in a Facebook post.
"While agreeing to the benefits of breast milk, there NEEDS to be an understanding that it is OK to supplement with formula, and that formula is a completely viable option."
Popular in the Community