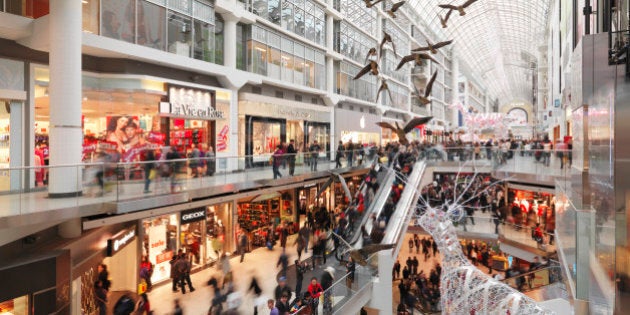 Boxing Day just isn't what it used to be — and that's good news for shoppers.
The traditional day for post-Christmas sales morphed into "Boxing Week" at many retailers in recent years, and now the sales are beginning to creep forward, with many stores starting to offer their Boxing Day deals before Christmas is even over.
"Retailers hope that early Boxing Day discounting will encourage higher spending."
That's certainly the case at electronics retail giant Best Buy, which is starting its Boxing Day sales on Christmas Eve, at 8 p.m. EST. That's traditionally the moment online retailers started their Boxing Day sales, so Best Buy's move appears aimed at recapturing some of that spending.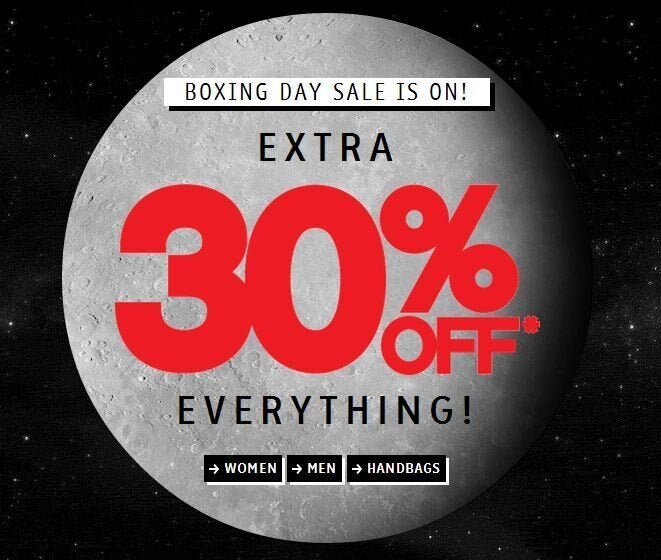 Boxing Day Sales 2013
Jeff Doucette, owner of retail consultancy Sales is Not Simple, told the Toronto Star the arrival of Black Friday sales in Canada in recent years is forcing retailers to push their sales forward.
Competition in Canada's retail landscape is heating up, not least because of the arrival of U.S. chains like Target and Marshalls, making for a discount-filled holiday season.
"We have it better this holiday season than I think we've ever had it before," Adrienne Down Coulson, general manager of shopping sites Ebates Canada, told the Star. "Nobody needs to buy anything at full price right now."
If this trend continues, Boxing Day may soon morph from the day we head out to go shopping to the day we stay in and unwrap boxes that arrived by courier.
Popular in the Community