 As we get ready to welcome 2013 and make the final decision on that perfect NYE dress for next week -- a look back at 2012 shows zombies were pretty in style this year.
If you aren't bracing yourself for the end of the world on December 21, you're scouting zombie-proof bunkers for the zombie apocalypse, right?
Well, whether you think you're prepared or not for the return of the dead, we've got news for you. If you can survive the mall on Boxing Day, we're pretty confident you could survive a zombie apocalypse.
You may still be mentally preparing yourself for the arrival of Santa, the consumption of mass amounts of delicious holiday goodness and surviving the hugs of dozens of relatives (some may argue this is worse than zombies) -- that's cool. But we know our fashionista followers are really bracing themselves for the shopping marathon happening on December 26 (or 27 depending on your location!)
Here are five tips to surviving a zombie apocalypse Boxing Day at the mall: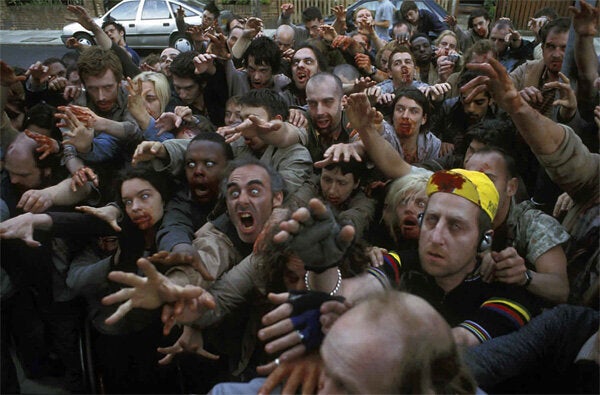 Zombie Apocalypse or Boxing Day at the Mall?
Depending on your location, the weather may be a bit chilly in those early hours of the morning as you get in line to score that 50-inch TV or be the first to enter the mall to gain access to the Aldo shoe sale you've dreamed of all December. Dress for the outdoor weather (leave your coat in the car if you can once the doors open) and wear a tank top and leggings if possible underneath any remaining layers.
Dressing room lines will be long and some retailers choose not to open their dressing rooms at all on Boxing Day. By wearing thin, tight clothing underneath, you can try on items in the store, reducing time spent in lines and maximizing your mall coverage. You can also move much faster in less clothing to escape zombies or crazed shoppers.
It's true. Any zombie apocalypse Boxing Day shopping expert knows, there will be running, dodging and potentially leaping to score those limited items that everyone wants this year. Choose shoes that will not only increase your performance but try to find a pair that slip on and off easily. This will come in handy when you have merely seconds to grab, try on and buy that last pair of size eight boots on the shelf. Lastly, always remember to stretch before heading to the mall on Boxing Day. Warmed up limbs are way more effective.
It will only drag you down. With hoards of people shoving and pushing, trying to get into the very store that your golden ticket item hangs in, you can't afford to be dragged down by your Michael Kors bag. Carry the essentials -- cash (makes for easier and quick transactions) your debit or credit card and some identification (just in case). Emergency first aid kit optional.
There is safety in numbers. Similarly, there are shopping successes in numbers but only if you're paired up (responsibility for the lives of too many will only hamper your survival shopping efforts as friends get lost in the crowds). Your boyfriend or husband will work best for the exact reason that you won't have to fight him for the last pair of Tory Burch ballet flats but your best friend will also suffice if she can be trusted not to snatch those limited items you're after.
Sidekicks come in especially handy if there are two stores who both have lineups for that door crasher you've just got to have -- together you can divide and conquer. If you're in a dressing room and need the next size up , your bestie can probably get that item to you faster than any store clerk swamped with requests.
Sustenance is key to survival and not only will having some tasty snacks stashed in your pockets keep your energy at its best. If you're carrying delicious treats, you can always use them as bribery if it comes down to a battle over that last size 12 BCBG dress with someone who looks faint.
With these tips you'll not only survive the mall on Boxing Day -- those zombies won't stand a chance when the apocalypse comes.
Do you have a Boxing Day shopping tip? What are the hot ticket items you're after this year? We can't wait to hear about your shopping plans and we hope amidst the crazy - you'll find a moment to snap a photo with BeauCoo to share your golden find!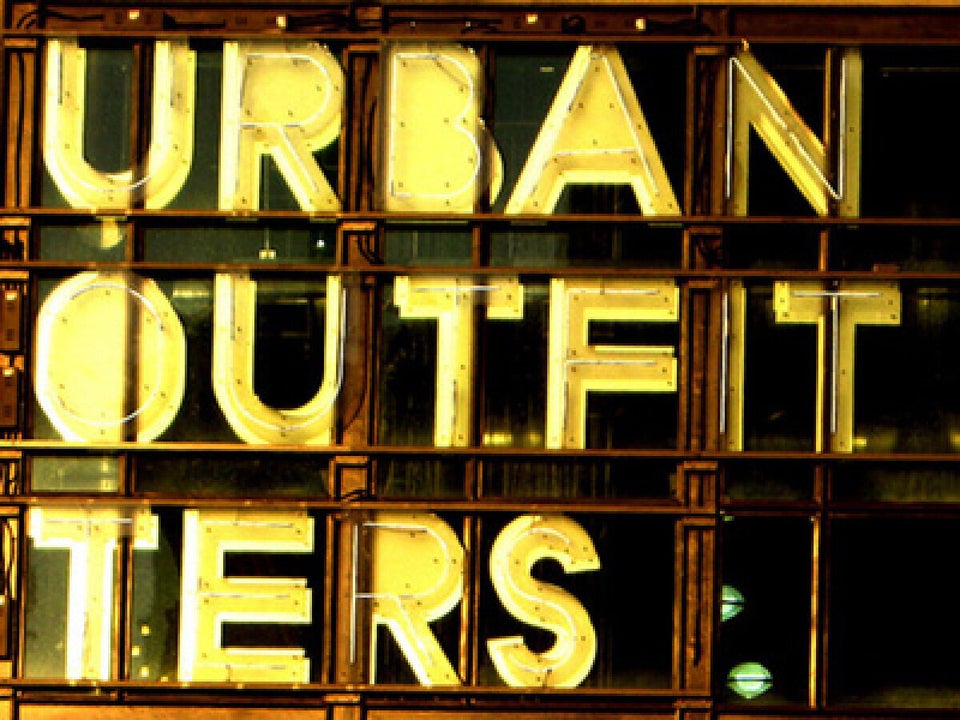 Boxing Day Deals 2012 In Canada