We all know that a good relationship requires trust -- but would you trust your S.O. enough to cut your hair?
In the above video, Buzzfeed enlisted two guys to give their girlfriends a trim -- and it's as nail-biting as you'd imagine. The boys chose a celebrity hairstyle as inspiration, and then put their scissors to work.
Naturally, the girls were nervous -- so much in fact that one admitted to booking a hair appointment for afterwards ("just in case"), while the other threatened her bf ("'If you ponytail it and cut it, I'll kill you.") However, her bae was understanding and even offered her a kiss on the forehead, reassuring her not to worry and that it would look good.
So how did the boys end up doing? Watch the video above to find out!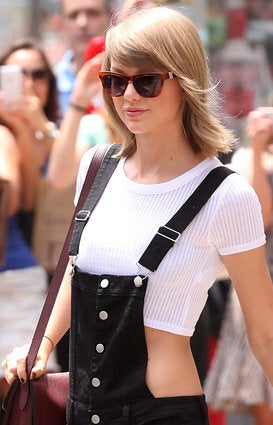 10 Hottest Short Hairstyles Of 2015