 It's a hot afternoon in September when I meet with Canadian playwright (screenwriter and director and producer) extraordinaire Brad Fraser at Church and Charles for a caffeine fix and to talk about the release of his latest play 5 at 50 in book form (Playwrights Press 2012).
I have a story to tell him first, however. Several years ago my son came home one day somewhat more despondent than usual at the high school grind. When I asked him what was up, he complained, "We have to do a presentation for the class -- and it's on Canadian literature," he sighed. "Canadian literature is so boring."
Naturally, I (being a Canadian writer no less) was horrified and did what any responsible parent would do under the circumstances. I told him, "You should do your presentation on Love and Human Remains by Brad Fraser. It's not boring -- I promise." To make a long story short, a young man got a good mark on his presentation and Brad Fraser single-handedly redeemed the good name of all non-boring Canadian literature for a whole class full of kids.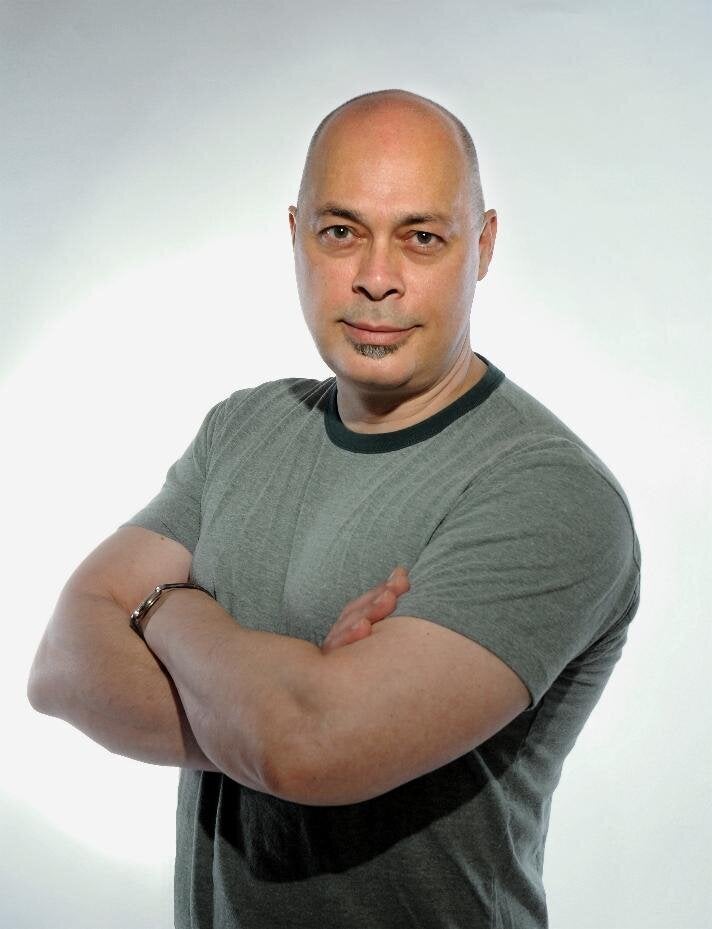 Brad laughs. "That's why I wrote Love and Human Remains. I set out to do everything the opposite of the way it was being done." First produced in 1989, the play helped to establish what has grown into an international reputation.
5 at 50 saw its stage premiere in May of 2011 at the Royal Exchange Theatre in Manchester, England. "They've commissioned the last three or four plays," he says. "I've been there 15 years. They did what no Canadian theatre would do and gave me a home."
The play follows the reunion of five friends who are about to turn 50 -- hence the title -- and its genesis came about during preparations for another production as it turns out. "Three years ago, I was casting True Love Lies at Factory Theatre. There was one part for a 45-year-old woman. A hundred women came out and any one of them could have done it," he remembers.
The sight of so many willing, able and talented actresses -- many of whom were his friends -- competing for a single role brought home the real dearth of roles available for women in the over-40 age group. Brad was left wanting to write something for them.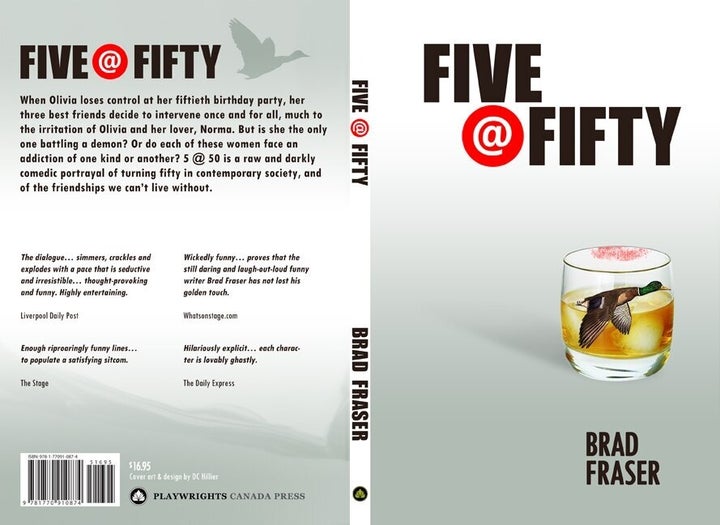 "When a woman turns 50, it's such a milestone," he says -- and it's a similarity he notes within the gay community. Finding a specific focus was easy. "What is the major concern going on in my peer group? Addiction. A lot of people I know my age are either drunk or in AA. Addictions define us in middle age; we have to address them."
In the play, the five meet for a 50th birthday party. "It's about five women who've known each other since high school. At a party, one gets drunk." Her behaviour leads the other four to realize she's an alcoholic and they decide an intervention is in order. Are they, though, really addiction-free themselves?
He was inspired in part by a long time fascination for what used to be called "the women's picture" -- the kind of films Bette Davis was famous for -- and their dubious notions of female empowerment. His research included putting a call to his extensive Facebook network for first person accounts of the experiences of women of a certain age. He mentioned that people could respond privately and anonymously but his concern was unwarranted judging by the long, long thread that resulted, with women more than eager to air out their experiences from vaginal dryness to drooping boobs.
"It was a mass consensus of feedback," he says, "It really helped."
The British premiere was well received. "It sold wonderfully," he reports. "The reviews were mixed." Most vexing was the fact that, as he relates it, many of the reviews seemed to qualify or question the very idea of a play about 50-year-old women and their friendships. "It's a comedy about alcoholism and friendship and it has kind've a dark ending. How do you live with someone who's an alcoholic? What if that's the only way you can deal with your life?" He calls the alcoholism a kind of passive suicide he's seen many times first hand. "We still don't have a Canadian production," he adds.
"I've written a new play called Kill Me Now -- it's about a disabled son and his father," Brad says. "It's a comedy about euthanasia."
It's a subject that concerns him personally, in particular after seeing the plight of a grandparent in poor health and experiencing the frustration that no one could help her leave the world with dignity and love. "I find it really inhuman that we do that for pets but we don't do it for humans. I remember the AIDS epidemic," he says.
He worries what will be in place for him when he gets that far as a man of a certain age himself. In the meantime and outside of his stage projects, he shares his blunt take on politics and other hot topics in Xtra Magazine every month in his Fraser's Edge column. Like the man himself, his columns are reasoned, outspoken, often witty, and never boring.
Brad wrote the screenplay for Québec director Denys Arcand's film adaptation of Love and Human Remains, released in 1993.