If you love IKEA furniture but hate building it, a skilled Edmonton entrepreneur might be the answer to your prayers.
Brad Fremmerlid, a 24-year-old man with autism who can't read or speak, builds furniture as easily as one would build a LEGO set.
And now his father Mark Fremmerlid is helping him turn it into a business they call Made By Brad.
"I could give him a complex LEGO Technic project, up to 1,000 pieces, with over 100 pages of instructions – and without any help at all, he'll simply open up the box, go through the instructions, and he'll build it perfectly," Mark told Global News.
Story continues after slideshow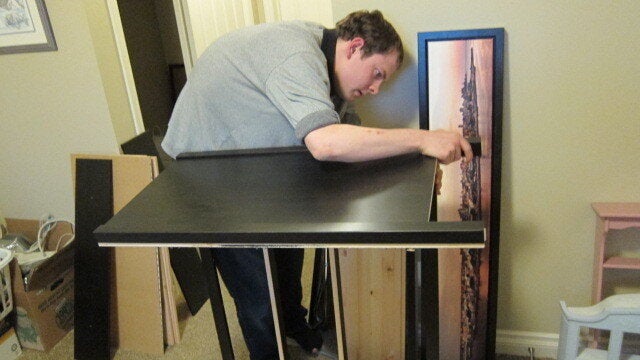 Man With Autism Starts Business For Assembling IKEA Products
Brad has built more than 2,000 projects in his life but only charges customers around $20.
He uses simple sign language to communication and has an amazing ability to dissect complex diagrams, much like IKEA's furniture instructions.
"Even though Brad can't read, he can understand any diagram, no matter how complex," says a YouTube video profiling him.
"It doesn't matter what kind of thing it is."
"When we opened the box this morning before Brad came and I saw how many small pieces there were, I was a little bit afraid it would be too challenging for him," Broz said, but Brad had no trouble.
"When he was finished, you could see he was very happy and proud of himself, and so were we. He almost did a happy dance," she added.
His father says he wants Brad to have a sense of accomplishment for what he really is, capable and dedicated, and be an active part of the community.
His also hopes the story inspires others and shows employers how autistic children can contribute.
"I just hate to see people wasting away in group homes," Mark told The Toronto Star. "It takes a huge amount of teamwork, effort and help to pull it off, but it ends up costing less and enhances everybody's life."