Brad Pitt has not released an official statement regarding the child abuse allegations that cropped up last week. However, a source with knowledge of the incident told People magazine that the 52-year-old did not hit his eldest son, Maddox, during a flight from France to the U.S.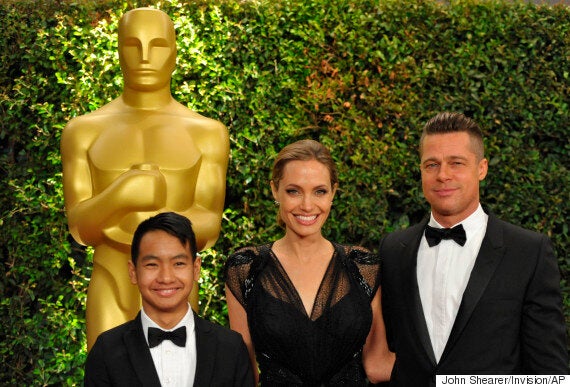 Pitt and Jolie with their eldest son, Maddox, at the 2013 Board of Governors of the Academy of Motion Picture Arts and Sciences' Governor Awards, in Los Angeles.
In regards to the incident, a source confirmed to People that Pitt was inebriated at the time and that he and his wife, Angelina Jolie, did have an argument. However, there was also a "parent-child argument which was not handled in the right way and escalated more than it should have."
"He is emphatic that it did not reach the level of physical abuse, that no one was physically harmed. He put his hands on him, yes, because the confrontation was spiraling out of control."
Last week, a source told Entertainment Tonight a similar story stating that the incident was "totally a child-parent disagreement" and that any reports of physical abuse were "exaggerated or untrue."
Pitt has six kids with Jolie. Maddox is their eldest and is the only child Jolie had on her own before the couple got together in 2004.
The "Maleficent" star adopted Maddox in 2002 when he was seven months old. In 2006, Pitt officially adopted the young boy and his adopted sister, Zahara, and their last names were changed to Jolie-Pitt.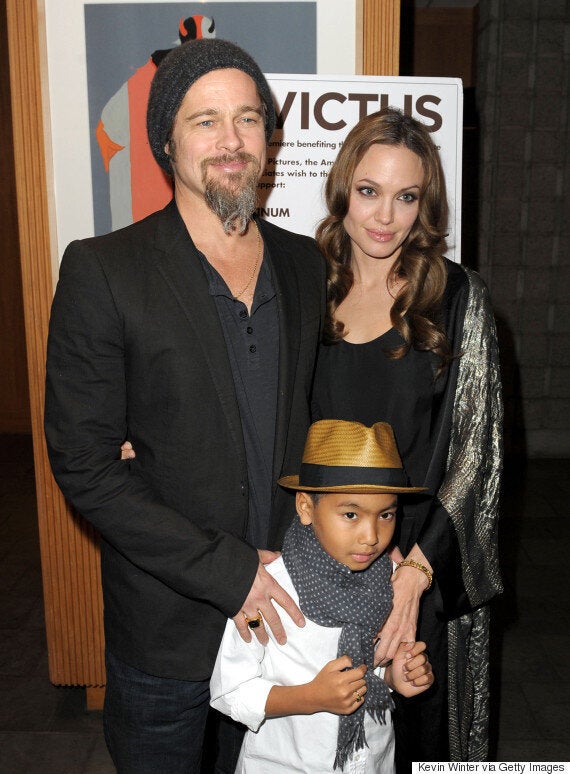 Pitt, Jolie and their son Maddox arrive at the 2009 premiere of 'Invictus' at the Academy of Motion Picture Arts and Sciences Theater in Beverly Hills.
Back in 2007, Jolie credited Maddox with bringing their family together. "It's a big thing to bring together a child and a father," the actress told Vogue. "It had never crossed my mind that Mad was going to need a father – certainly not that it would be this man I just met. Until, of course, I got to know Brad, and realized that he is naturally a wonderful father. And we left a lot of it up to Mad, and he took his time, and then made the decision one day."
"He just out of the blue called him Dad," she said. "It was amazing… That was probably the most defining moment, when he decided that we would all be a family."
Besides Maddox, Jolie and Pitt are parents to Pax, Zahara, Shiloh, Vivienne and Knox.
Jolie filed for divorce from Pitt last week. The couple has been together for 12 years, but only married for two. Jolie is seeking sole physical custody of all six kids and asking that Pitt be given visitation rights. The couple's split was announced just days before child abuse allegations were made against Pitt.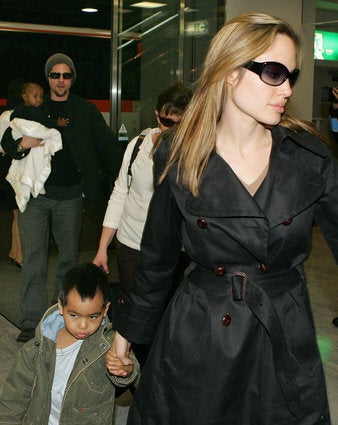 Brad Pitt And Angelina Jolie: Their Romance In Pictures