They are now gathering information about an incident that occurred last week, where the 52-year-old actor allegedly got verbally abusive and physical with his and Angelina Jolie's children aboard the family's private jet.
Since the alleged incident occurred in the air while the family was travelling from France to the United States, the case falls under FBI jurisdiction.
The FBI confirmed to BBC: "In response to your inquiry regarding allegations within the special aircraft jurisdiction of the United States; specifically, an aircraft carrying Mr. Brad Pitt and his children, the FBI is continuing to gather facts and will evaluate whether an investigation at the federal level will be pursued."
An initial report from TMZ stated that the Los Angeles Police Department and L.A. County Department of Children and Family Services were investigating the incident. However, on Thursday, the LAPD denied any involvement in the case.
"We are not investigating any case, nor do we have any allegations against Mr. Pitt," Sgt. Barry Montgomery told The Hollywood Reporter. "We understand how rumors get spun up, and hopefully we can put a few of them to rest. We have no investigation involving Mr. Pitt."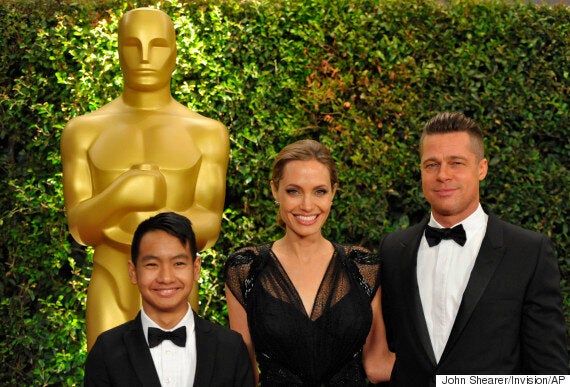 Pitt and Jolie with their eldest son, Maddox, at the 2013 Board of Governors of the Academy of Motion Picture Arts and Sciences' Governor Awards, in Los Angeles.
On Monday, Jolie filed for divorce from her husband of two years, citing irreconcilable differences. However, both TMZ and People magazine hinted that the split was due to parenting conflicts over the couple's six kids: Maddox, Pax, Zahara, Shiloh, Vivienne and Knox.
A source told People, "They always had disagreements when it came to disciplining the kids. With all the kids, it did tend to get chaotic many times."
While Jolie has not spoken out about her divorce, her longtime manager, Geyer Kosinski, released a statement on her behalf, saying, "Angelina will always do what's in the best interest of taking care of her family."
Jolie is now asking for physical custody of the couple's six kids and asking the judge to give Pitt visitation rights.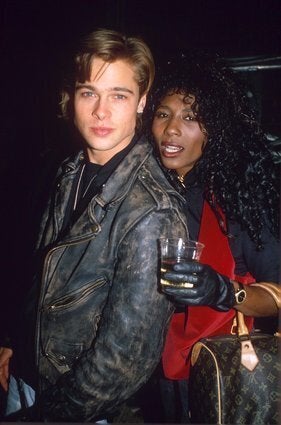 Brad Pitt's Exes