For mag's winter 2015/16 issue, Hollywood's ultimate leading man looks better than ever as he channels '70s style icon Robert Redford. Shot by Inez and Vinoodh and styled by David Vandewal, Pitt's "BORN TO BE BRAD" cover story is a discussion on his time spent filming "By The Sea" with his wife and co-star, Angelina Jolie.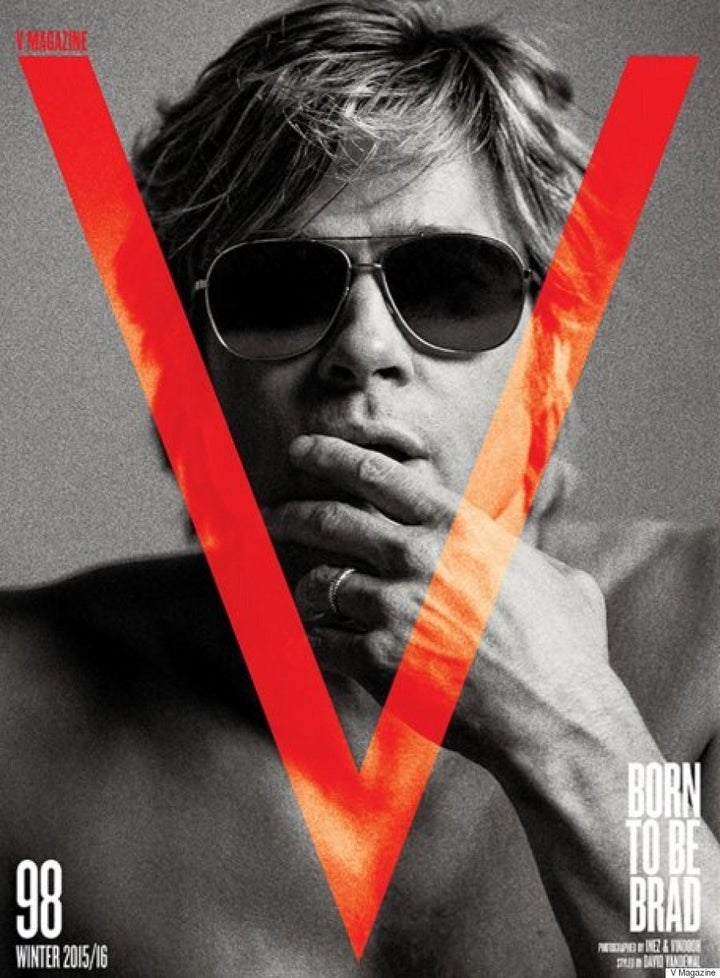 On one of the the black-and-white covers, the 51-year-old A-lister goes shirtless and gives us the most smoldering stare we've ever seen. Rocking a vintage pair of aviator shades, Brad's shaggy dirty blond '90s mop is back and we couldn't be more excited.
The second cover shows Brad wearing a simple ensemble of jeans and a long-sleeve shirt (and really, we're fine with just that!).
Inside the glossy, the father of six gushes over his wife, saying, "It's surprising how much I enjoy the direction of my wife. She's decisive, incredibly intuitive, and might I say sexy at her post. I trust her with my life."
He goes on to say, "At the end of the day, we get to be parents, greeting our lovely, crazy children and talking about their day, making sure they brush their teeth." (Umm...#FamilyGoals, anyone?)
We'd just like to say, welcome back, Brad.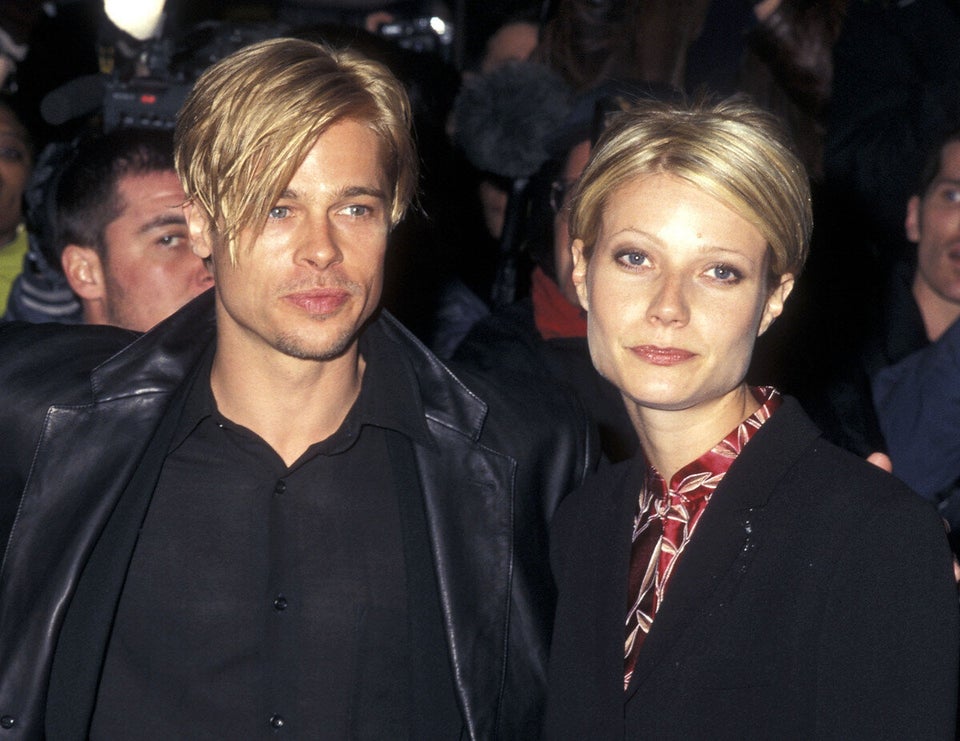 Brad Pitt's Style When He's With His Girlfriends