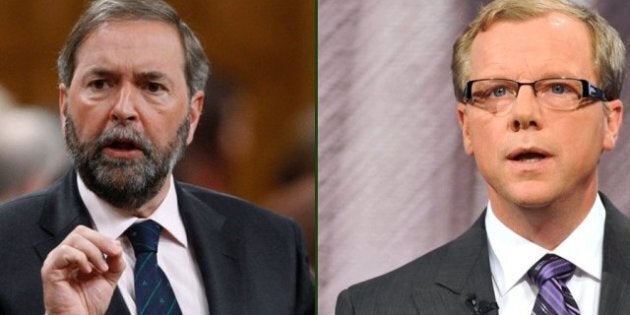 Saskatchewan Premier Brad Wall unleashed a prairie storm against national NDP leader Thomas Mulcair, after the head of the official opposition tried to drive a proverbial spike through the heart of the proposed Keystone XL pipeline in front of law makers and business executives in Washington.
"They know that Canada is the only country that has withdrawn from Kyoto. They know that the Conservatives can't possibly meet their Copenhagen targets (on greenhouse gas emissions) precisely because of the oilsands. They have to stop playing people for fools," the Journal quoted Mulcair as saying.
Story continues after slideshow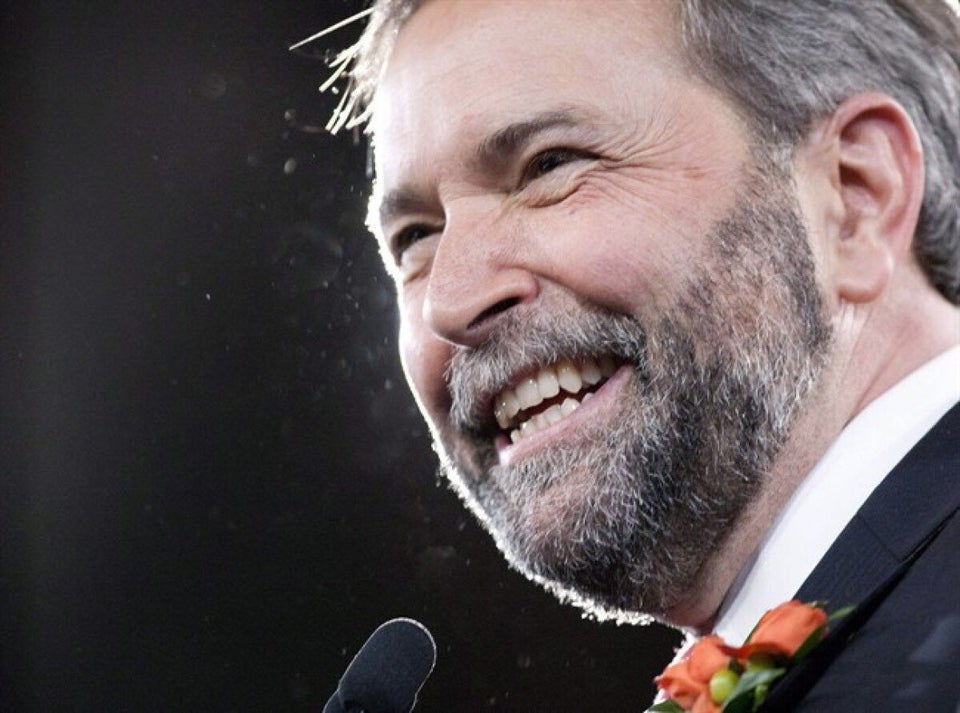 10 Little-Known Mulcair Facts
Saskatchewan's premier was quick to react with fiery attacks against the senior parliamentarian, taking to Twitter and talking to media to unleash his accusatory volleys.
Wall's anger also spread to Twitter where he accused Mulcair of betraying his country's interests.
Alberta Premier Alison Redford said the NDP leader is not being factual in his statements but he is being consistent in his behaviour.
"I think it's really unfortunate he would advance this political agenda at a time when getting this project through matters so much to Canadians and I'm not at all surprised that he's doing it. He's been very consistent."
Getting oilsands crude directly to the Gulf Coast would diminish the difference in price Alberta crude currently gets compared to world prices, a condition that has seriously eroded provincial coffers.
Mulcair told journalists on Tuesday that instead of Keystone, what he'd rather see is a west-east pipeline, which he said would, "give priority to creation of jobs in Canada, to taking care of Canada's energy security and getting a better price."
Popular in the Community