One Toronto all-girls school is hoping to educate the community on what gender transition entails.
Branksome Hall, a private school for girls near the city's downtown core, released their annual winter alumni magazine The Read featuring two transgender men on the cover, former students Andy Sprung and Reed Wanless. Inside, they detail their unique gender transition stories.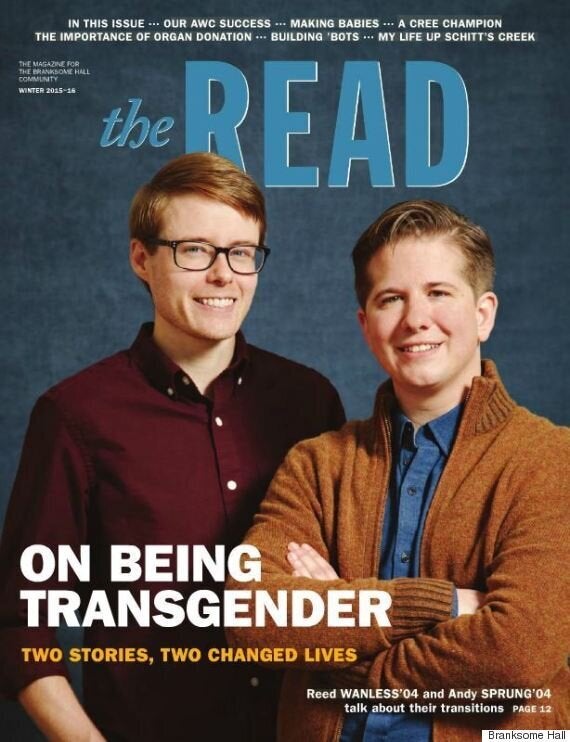 Tanya Pimenoff, editor of the magazine, says working on this issue has educated her about the transgender community in general.
"At our reunion in May 2014, one of our senior students met Reed Wanless, who attended the dinner," Pimenoff tells The Huffington Post Canada. "This chance meeting inspired the girls who were part of Branksome's student-run Gay-Straight Alliance (GSA) to invite Reed to attend one of their meetings.
"We soon learned of Andy Sprung's gender transition as well — two stories of two changed lives. Reed and Andy both had very positive experiences during their years at Branksome."
In September 2015, the school established a Transgender Working Group (TWG), a team dedicated to creating guidelines to educate the community about the needs of transgender students. The TWG also reviews research and human rights policy to draft additional policies for the school.
"What we set out to do, through the cover stories of this issue of The Read and the newly established TWG, was to educate our community on the topic of 'being transgender' — a topic that is important and necessary in today's changing times," Pimenoff says.
It's stories like this people in the community can relate to, Wanless notes, who wrote his own piece about teaching and some of the challenges he dealt with post-transition.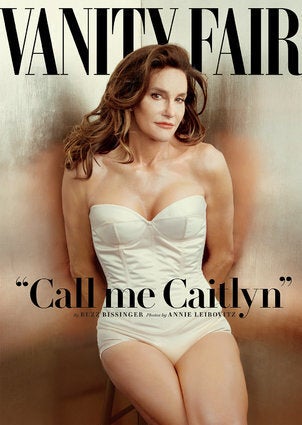 Iconic Transgender Moments