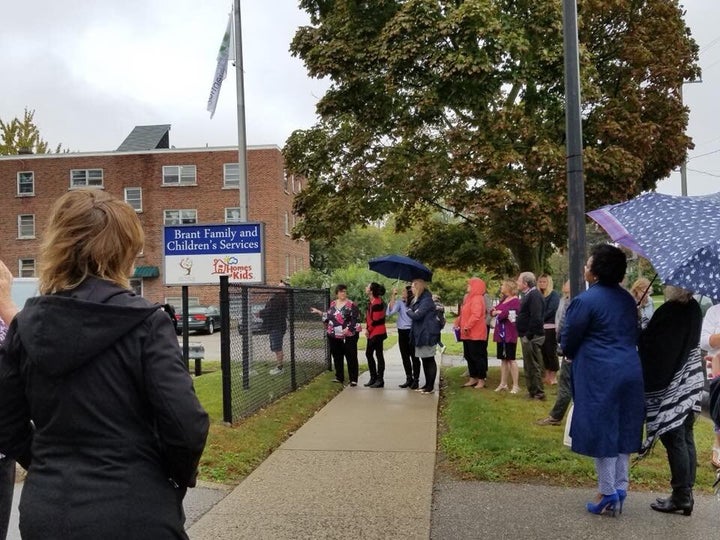 TORONTO — A children's aid society used $865,000 that was meant for foster children's education savings to cover operating expenses amid a fight with the Ontario government over funding.
Foster agencies in Ontario are required to invest money equivalent to a federal child care tax credit into Registered Education Savings Plans (RESPs) for children in their care.
Brant Family and Children's Services (Brant FACS), the children's aid society in Brantford, Ont., had 317 children in its care in the last quarter of the 2018/2019 fiscal year. Agencies are required to add $160 per month into an RESP for children under the age of six and $60 per month for kids between six and 17.
Brant FACS is $865,000 behind in its contributions because it used the money to cover operating costs, according to a review of the agency done by the Ministry of Children, Community and Social Services.
It is unclear when the agency stopped contributing to the children's RESPs.
Children's aid societies are funded by the provincial government to investigate allegations of child abuse and neglect and place children who cannot be cared for at home with foster families or adoptive parents.
Brant more than $1 million short every year
Brant FACS ran a $1.8-million deficit on its $23.8-million annual budget last year, the report says. Its total debt is $3.5 million.
Ontario started its review of the agency this spring, before a dramatic development brought the agency's fight for more funding into the public eye.
In March, then-executive director Andy Koster slammed the government's funding model as inadequate. He had just laid off 26 of his staff members in an attempt to save money.
Four months later, the entire volunteer board of Brant FACS quit in protest.
"We believe that government underfunding has put the safety of our community's vulnerable children at risk," board president Paul Whittam said in a press release at the time.
Koster was then placed on leave and replaced with a supervisor appointed by Minister Todd Smith.
"We believe that government underfunding has put the safety of our community's vulnerable children at risk."
The supervisor, Bernadette Gallagher, did not respond to HuffPost Canada's request for comment until after this article was published.
"The report recognizes that Brant FACS has highly committed and competent staff and strong collaboration with the community," Gallagher said in an email.
"We take the report's recommendations seriously."
A spokeswoman for the ministry said that the government has been working with Brant FACS to see how they can operate within their budget since 2015.
"To further assist the society, the ministry completed an operational review to help the board of directors in managing long-term strategic financial planning," Genevieve Oger said by email.
"The review examined all aspects of organizational governance, service delivery and financial management to steer the society on a path of continuous improvement and sustainability, including addressing the agency's deficit."
Oger did not acknowledge HuffPost's questions about the children's RESPs.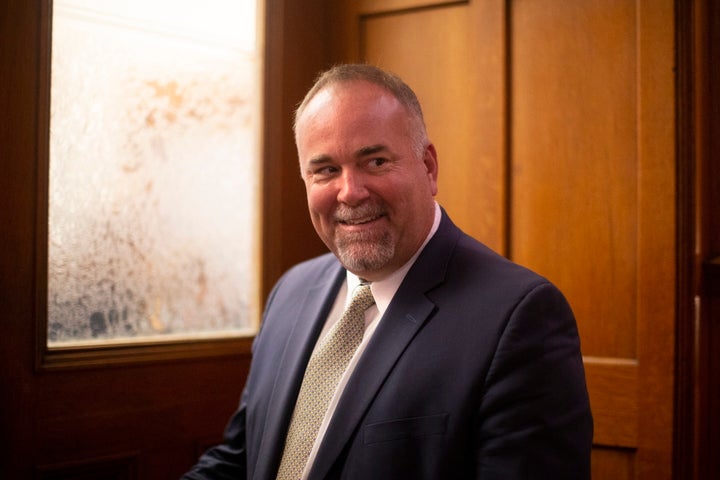 They've said that while the opioid epidemic leaves more children in care, their funding has been cut disproportionately as cases and resources are transferred to a new Indigenous-led agency. They also said that last-minute directives from the ministry made them scramble to cover costs they had expected the government to pay.
Since Gallagher took over the agency, staff, board members and the former executive director have not responded to HuffPost's requests for interviews or have declined to comment.
Ministry recommends ways to find savings
In general, the ministry's review found that Brant FACS staff are working hard to support families in the community. But ministry staff raised a number of issues and made recommendations on how the agency can save money.
Staff are spending too much time on work that isn't directly related to child protection, the report suggests. Examples include collaboration with the local food bank and driving parents to mental health appointments.
"While the functions of a society include providing services 'for the prevention of circumstances requiring the protection of children,' the society would need to consider how to manage such services along with their child protection functions within its funding allocation," the review says.
The review makes other recommendations, like that Brant FACS should consider getting rid of some office space, maximize revenue from tax credits and review its mileage policy for employees.
Board rebuffs review
Before the board resigned in July, members complained that the review was unfair in a letter that was sent to the ministry and obtained by HuffPost.
Staff members were barred from discussing the ministry's funding formula when they were interviewed, the letter says.
"This meant that from the outset, the review could only focus on additional reductions to meet a balanced budget," board members said.
"Expenses are only one side of the equation. As such, review findings would be similar to marriage counselling being given with only one spouse participating."
This story has been updated with comment from Bernadette Gallagher.