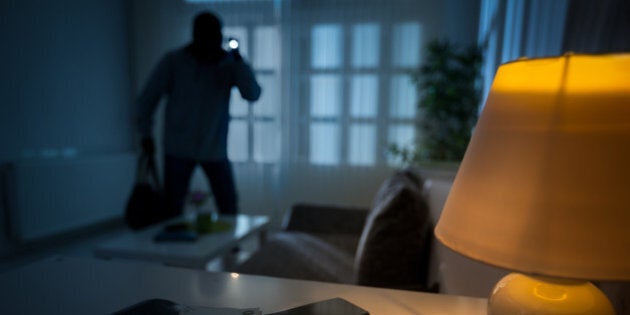 When searching for a new home, a safe neighbourhood with a low crime rate is typically among the top items on a homebuyer's list of must-haves. The safer the neighbourhood, the better -- especially for families with young children. While it is important to take into account an area's overall crime rate, which includes all types of crime, we thought we'd boil it down to strictly breaking and entering. By doing this, we were able to determine where your house may be at the highest risk of getting burglarized.
It's important to note that many of the residential neighbourhoods on this list are not necessarily riddled with crime. In fact, some of these neighbourhoods are generally safe and sought-after areas within their respective cities -- which is a potential reason why they have become targets for breaking and entering.
This list is exclusively based on crime rates, which were calculated based on the number of break and enter occurrences in relation to the neighbourhood's population. This was then multiplied by 1,000 to get the crime rate per 1,000 people. Due to this methodology, many of the neighbourhoods that appear on this list have a relatively low number of incidences of breaking and entering, but due to their small population, have higher rates. A good example is the University neighbourhood in Toronto. At first glance, in comparison to its other neighbourhood counterparts, University didn't experience a ton of break and enter occurrences -- 75 in total. However, its population of 7,750 (according to the City of Toronto 2011 census) propelled the crime rate, making it one of the most likely areas for breaking and entering.
And this works both ways -- a neighbourhood may have a high number of break and enter occurrences, but their high population offsets this, making the crime rate lower than other neighbourhoods in the city. For example, there were a reported 109 residential and commercial break-ins in Willowdale East, a popular neighbourhood in Toronto that has experienced considerable growth over the years, becoming a condo developer's haven. Willowdale East has one of the highest number of occurrences in Toronto, vastly outnumbering other neighbourhoods -- but with Willowdale East's population of more than 45,000 people, its break-in rate was considerably lower than other Toronto neighbourhoods.
Another notable example is Bedford-Nortown. This Toronto neighbourhood had more than double the amount of break and enter occurrences than the neighbourhood that came in at number one in the Toronto market. However, due to its population of more than 23,000, it barely cracked the top three on the list.
So without further ado, here are some of the top residential areas that sit high on a burglar's hit list. If you aspire to invest in a home in one of these areas, perhaps you should invest in an alarm system, too.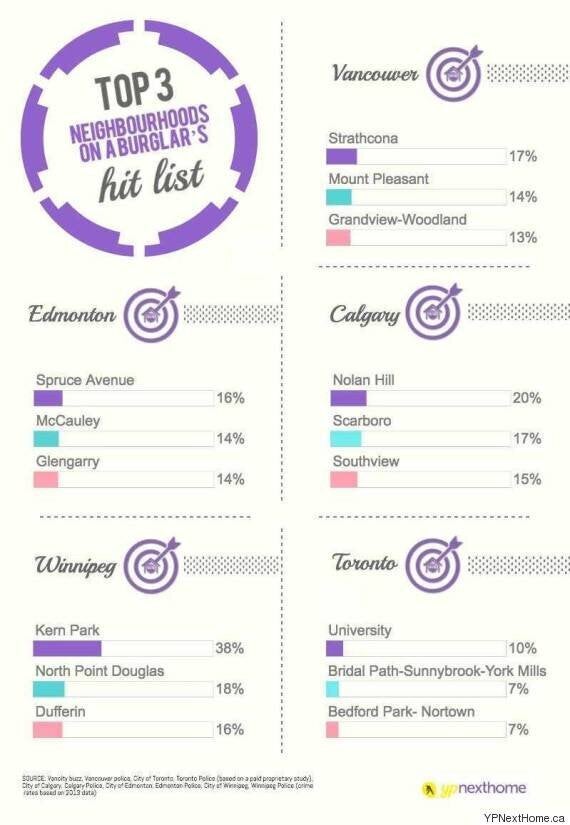 Follow HuffPost Canada Blogs on Facebook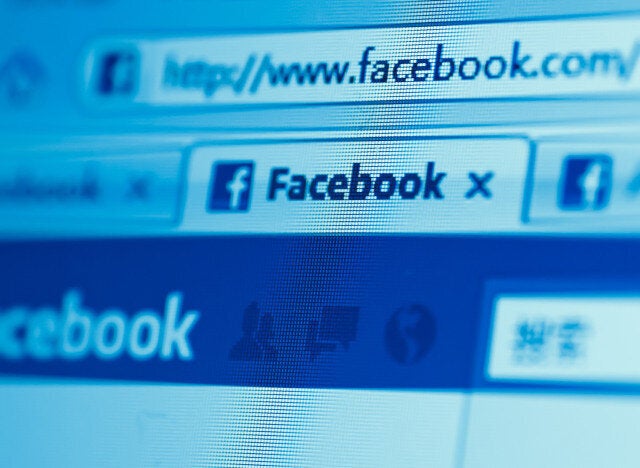 Tips To Prevent Home Burglaries