Mornings are hectic. The rush to get everyone out the door often means you're lucky to down a few sips of coffee before your day begins. But we all know the key to eating well starts with a good breakfast. So we've come up with a solution that should help.
These easy five-minute smoothie bowls are the perfect way to kick-start your day. They are quick to prepare and even more delicious to eat. So no need to quiet those hunger pangs with sugary donuts at the office. Each of these bowls are packed with a healthy boost of nutritious ingredients that will ensure you head out with a full tummy and a clear conscience.
So what are you waiting for? Grab your blender and get ready to whip up your new favourite breakfast!
Banana Mango Smoothie Bowl
Stay fuelled up until lunch with this healthy, smooth and scrumptious Banana Mango Smoothie Bowl.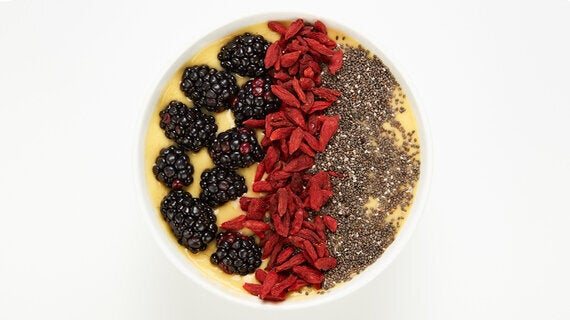 Banana Matcha Smoothie Bowl
Get bowled over by this healthy and hearty Banana Matcha Smoothie topped with raspberries, coconut and flax seeds.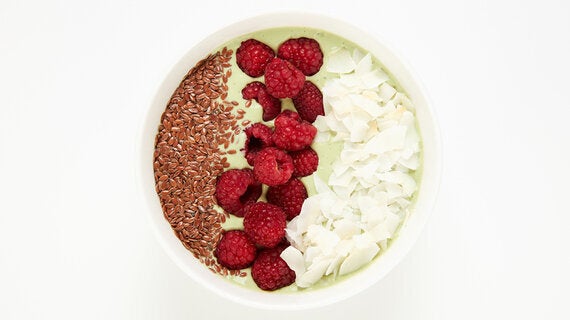 Healthy Berry Smoothie Bowl
You're 5 minutes away from the healthiest and easiest breakfast, this mega delicious Berry Smoothie Bowl.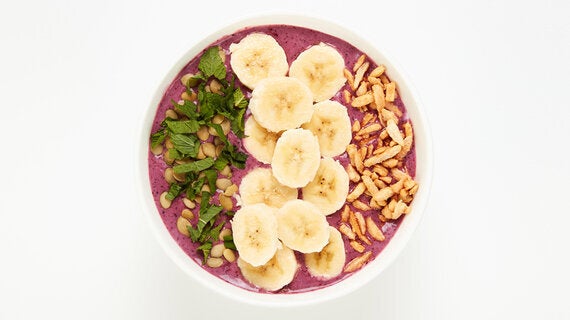 Raspberry Smoothie Bowl with Chocolate Chips
Make your breakfast a healthy treat with this fuss-free and fantastic Raspberry Smoothie Bowl recipe.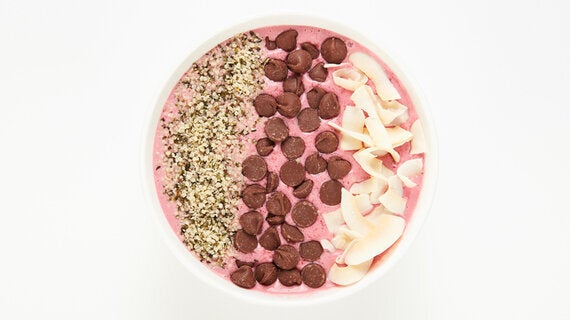 Super Strawberry Smoothie Bowl
Strawberry fields are forever, and so is this awesome Strawberry Smoothie Bowl recipe, a filling and fantastic way to start your day!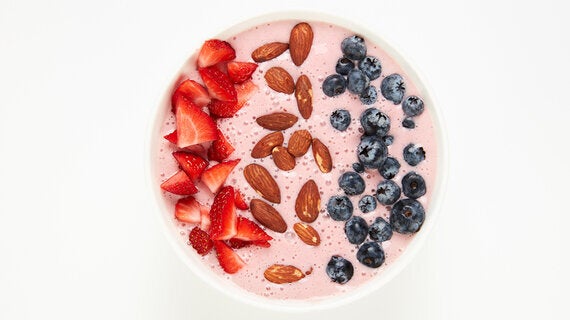 Follow HuffPost Canada Blogs on Facebook