Drive around Cape St. George in Newfoundland's Port au Port peninsula and you might overlook one of the province's four bread ovens.
There aren't any neon "open" signs, nor will you find a single TripAdvisor sticker labeled anywhere. And if you're trying to find a Yelp review, well, good luck with that.
But if roll down your windows and time your drive around noon time then there's absolutely no mistaking that distinct smell of freshly baked bread straight out of a wood oven.
Chances are it will be of the region's summer students who will be making the bread from scratch, says Catherine Fenwick, executive director of l'Association régionale de la côte oust, a group that safeguards the needs of Francophone and Acadians in the area.
"The bread is beautiful. It's light and fluffy on the inside; it's nice and crunchy on the outside and has bit of a smoky taste."
But what you're tasting isn't just free bread; it's a morsel of Port au Port's culture.
In 2004, while the Atlantic provinces were celebrating 400 years of French culture in the region, Newfoundland and Labrador were celebrating their 500th year of French presence thanks to fishermen from France who came to work on the coast.
Some of the fishermen eventually settled down in the province, starting their own families, some of who would become the earliest ancestors of the people who now call Port au Port home. To commemorate the fishers' legacies, the province built the wood fire bread ovens, a tradition that ties the past with the present.
Centuries ago, the area had a bread oven. When French fishermen fished on Red Island, they had fishing cabins and a bread oven where local women would bake them bread, Fenwick explains.
"Now we've come full circle and we have our own bread oven."
Today's oven takes three days to properly fire up but even when it's not churning out bread for visitors, it still produces a sense of identity for Port au Port's residents.
"It's important for us to be doing bread oven firings because of the connection between where we came from and who we are now," says Fenwick.
"We're descendants of French fishermen, Acadians and Mi'kmaq and just knowing the story of there being a bread oven on Red Island and having a bread oven today connects us to the past and gives us a little push as to not forget where we came from."
Fenwick describes the ovens as a community builder, not just in the sense that it brings people together but because it educates the area's children about the enclave's blend of multiple influences, giving context as to why the area continues to protect its French language.
"It's always a struggle because it's a minority language but at the same time it gives you courage that it will be something that'll be here forever. It's not just where we came from; it's what we continue to do."
The Huffington Post Canada Travel drove to Cape St. George in the Port au Port peninsula to speak with Catherine and watch one of the area's ovens in action. Click the video above to learn more.
This series is part of the Great Canadian Road Trip. Road transportation made possible thanks to Nissan Canada.
Brian Trinh is the Huffington Post Canada's travel/ video editor. He's currently on a cross-Canada road trip with freelance journalist Talia Ricci. You can follow their adventures here or check out their Twitter and Instagram pages below.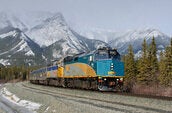 20 Things You Must Do This Summer In Canada
Popular in the Community