Last month, breastfeeding mannequins were placed in store windows of Bogotá's Centro Mayor, the largest shopping mall in Colombia. The mannequins — which consisted of a "mother" cradling a "baby" to mimic the act of nursing — were introduced as "part of an initiative to change attitudes about breastfeeding in public," Ruptly reports.
Not only do the mannequins help raise breastfeeding awareness, but they remind mothers of their rights to nurse in public, India Today reports.
Since launching their campaign, Amigos de la Lactancia has received positive feedback. On Instagram, people have praised the organization's move to support breastfeeding moms, calling it an "excellent initiative" and a "beautiful gesture."
Today, breastfeeding in public still has a stigma attached to it in Latin America and around the world. However, more public spaces and notable figures are making moves to try and normalize it.
Last year, for instance, a café in Sydney, Australia posted a sign outside its door welcoming breastfeeding mamas to make a pit stop there. And in honour of World Breastfeeding Week in August, Prime Minister Justin Trudeau shared a photo of his wife, Sophie Grégoire Trudeau, nursing their youngest son.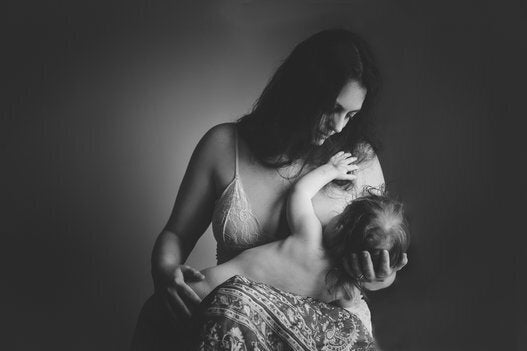 Portraits Of Breastfeeding Mothers
Popular in the Community