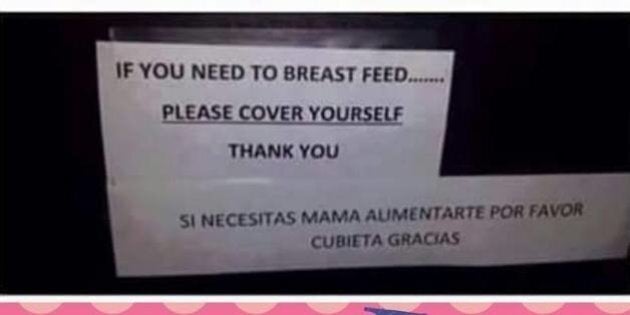 When the support group "Breastfeeding Mama Talk" came across a sign telling moms to cover up while nursing, they decided to follow the instructions.... literally.
The sign read: "If you need to breast feed (sic)..... Please cover yourself. Thank you." And this is what they posted to their Facebook page in response.
The group challenged other moms to recreate the meme and include their own version of "covering up" while breastfeeding. The results are pretty awesome.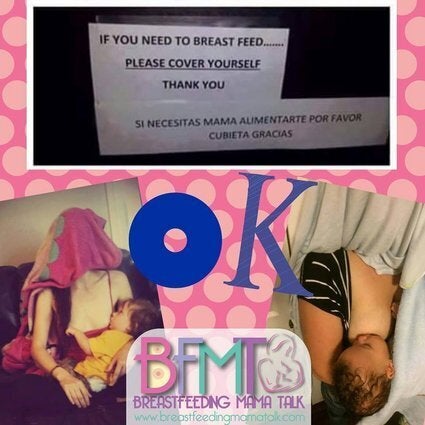 This Is How Breastfeeding Moms 'Cover Up'
Breastfeeding in public has stirred up a lot of controversy. Nursing moms have been asked to leave stores, told to cover up in Tim Horton's and defended at Starbucks. Of course this isn't going to stop moms from feeding their babies when they're hungry. But it definitely makes it more difficult.
Have you ever been criticized for breastfeeding in public?