A Vancouver Island man's boudoir photo shoot turned him into centrefold material on Facebook until the social network took the pictures down Wednesday.
Brendon Williams posed for the cheeky shoot in December and gave the pictures to his wife, Amanda, for her birthday on Tuesday.
After the surprise was over, photographer Masika May — who's done a proposal, wedding, and newborn shoot with the couple — posted the photos to her professional Facebook page.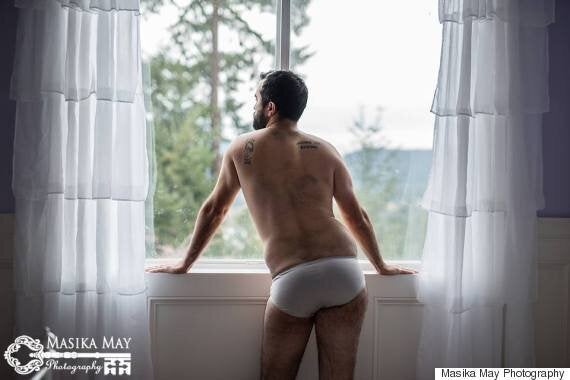 May, who's based in Duncan, said things took off from there.
"I expected it to get attention within our friend circle, because he's done funny stuff before and he's hilarious," the photographer told The Huffington Post B.C. "I couldn't believe it was a half-naked, hairy man that made [my work] go viral."
But on Wednesday, people started flagging the Facebook photos for nudity. May received a message saying she'd broken the site's community standards, and that the pictures had been deleted.
The photographer said her boudoir work has never been removed before, in three years of business.
"It's just frustrating, because I have women in the exact same poses wearing the same thing and that's OK. What if it was Brad Pitt? It wouldn't matter," May said. "But because it's a normal, everyday man, for some reason it's a problem."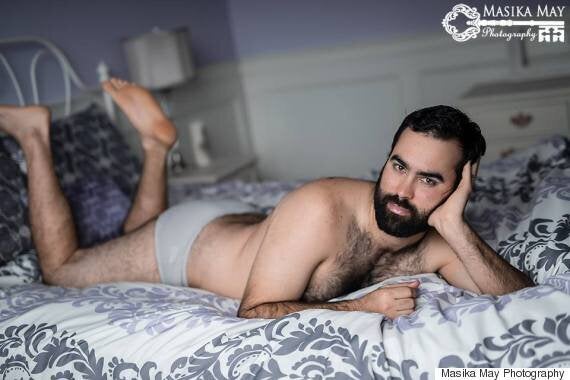 She added: "There a lot [of photos] where people are wearing less than he is.
"It's one thing for it to be reported, but it's another for Facebook to agree with the fact that it's nudity when it's not."
Facebook's community standards page acknowledges that content with nudity is often shared for "artistic projects," but adds the site still exercises the right to restrict photos that some users could be "sensitive" to.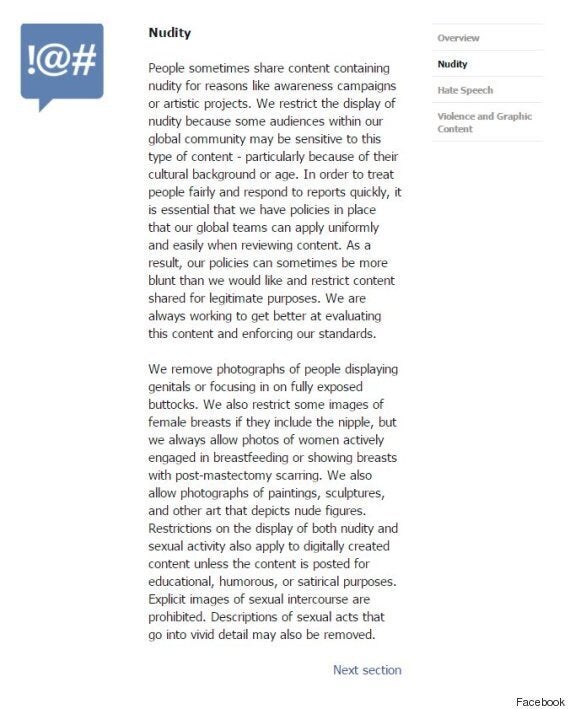 May has since reuploaded Williams' pictures and said she doesn't plan to take them down.
"He has underwear on in every single one," she said. "If Facebook decides to take them down again, there's really a problem."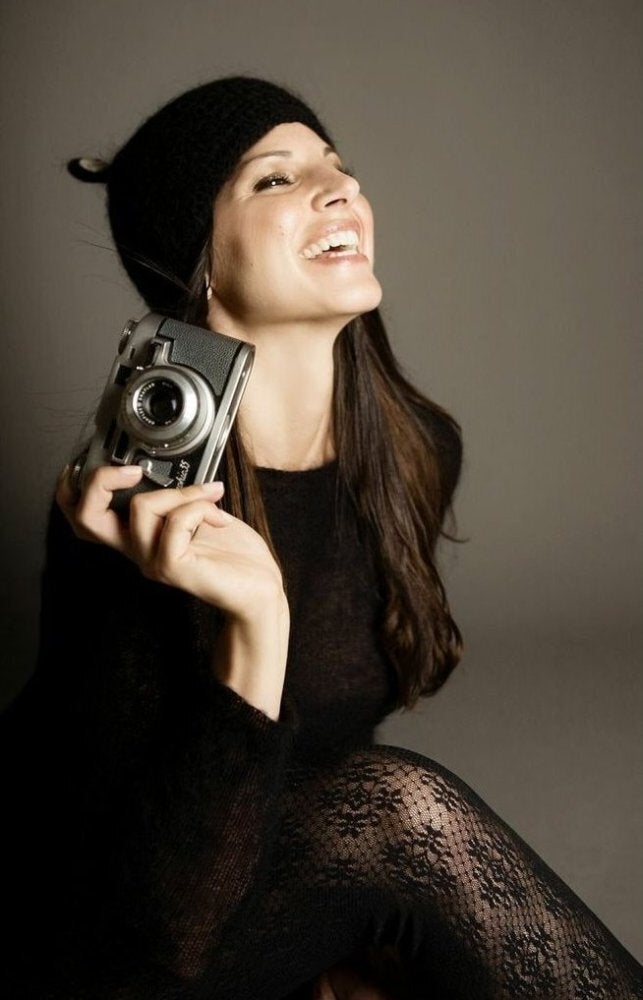 From Kinky to Classy: Boudoir Photo Dos and Donts