With a week left until the British vote on whether or not to leave the European Union, polls suggest the odds of a "Brexit" are on the rise.
That's got many experts finally taking the situation seriously, trying to figure out what the impact on the world will be if the EU loses its second-largest economy (after Germany).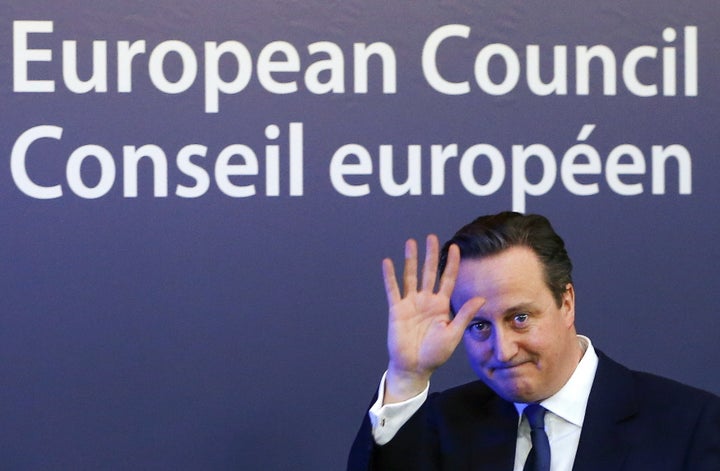 Canada won't be impacted nearly as much as most European countries, and certainly not as much as Britain itself.
But according to a new study from the OECD, flagged by the C.D. Howe Institute, Canada's economy would be 0.25 per cent smaller in 2018 after a "Brexit" than it would have been had the British voted to "Bremain." (Yes, these are the actual terms they're using.)
To put that in dollar figures, that's about $4 billion in economic activity that won't happen in Canada if Britain Brexits.
But that financial pain won't be evenly distributed. According to National Bank Financial (NBF), Ontario and Newfoundland are at greatest risk from a Brexit.
Nearly 7 per cent of Newfoundland's exports and more than 5 per cent of Ontario's exports go to the U.K., NBF found. That's roughly double the Canadian provincial average of 3 per cent.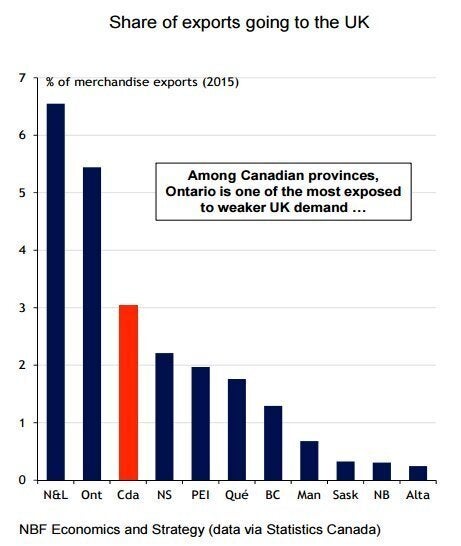 "The U.K. is Canada's third most important export market, and at $25 billion a year, the bilateral two-way merchandise trade relationship is nothing to sneeze at," NBF's director of public sector research and strategy, Warren Lovely, wrote in a client note.
"A prospective slowing in the already torpid pace of global growth following a 'Brexit' is hardly welcome news for a small open economy like Canada."
And Canada could also take an economic hit simply by virtue of being part of the worldwide financial system.
"Anything that threatens to destabilize a global financial centre (in this case, London) could have knock-on effects across the globe," Lovely wrote.
But there is a silver lining here — if only a speculative one.
"A 'Brexit' could see other EU nations take in more imports from Canada, as some may wish to make an example out of Britain in order to deter others from following suit," Lovely suggested.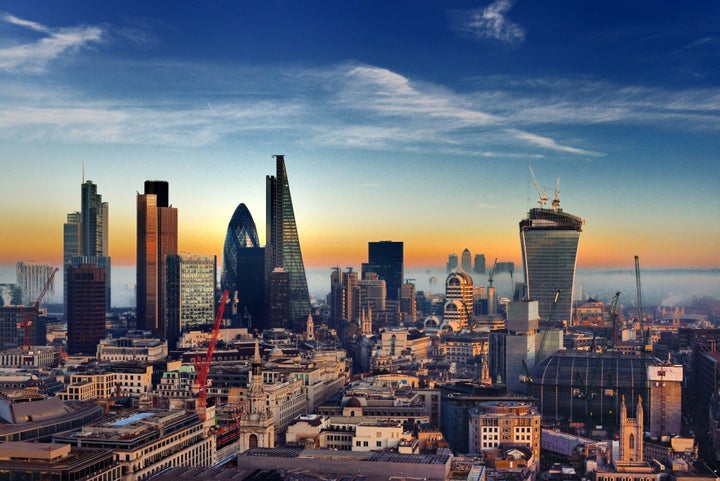 Canada's political leadership isn't waiting around to see if that happens. The federal Liberals have come out strongly against Brexit.
EU technocrats praised Prime Minister Justin Trudeau for loudly advocating for the U.K. to remain in the union.
"I believe we're always better when we work as closely as possible together and separatism, or division, doesn't seem to be a productive path for countries," Trudeau said last month.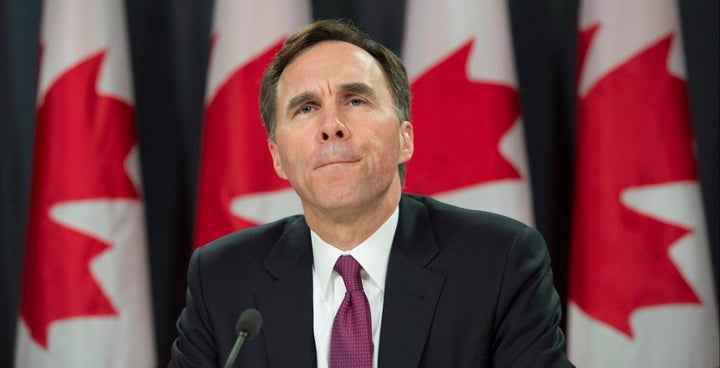 Finance Minister Bill Morneau. (Photo: Canadian Press)
Finance Minister Bill Morneau warned earlier this week that tens of thousands of jobs at Canadian companies in the U.K. are at risk if Brexit happens.
The Canadian companies that set up shop in Britain did so on the assumption that they were setting up in the EU and had access to that market, Morneau noted.
The "Bremain" side was leading in polls through much of the referendum campaign, but recent polls have showed the Brexit side gaining and taking the lead.
A poll of polls put together by The Economist on Wednesday found the "leave" side leading the "remain" side by two percentage points, with 44 per cent of Britons saying they would like to leave the EU and 42 per cent saying they want to stay.