Canada risks losing a significant part of its economic growth this year as a result of the Brexit vote, TD Bank warned Friday.
An early-morning bloodbath washed over global markets as the world digested the news that the U.K. had voted to leave the European Union, and Canada was not immune.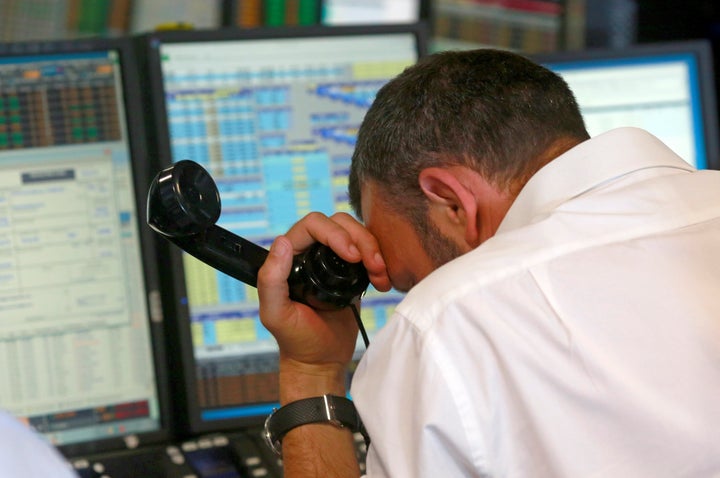 The loonie had its biggest drop in 18 months and was down by more than one cent in early trading, to around 76.8 cents U.S., while the TSX plummeted on opening, but recovered partly and was trading down 1.35 per cent as of noon ET. Oil prices fell by some 3 per cent, to around US$47.60 per barrel for the North American benchmark.
Investors are engaging in a "flight to safety" — abandoning riskier investments in favour of safe harbours like the U.S. dollar and government bonds, some of which hit record heights Friday.
The U.K., predictably, had it worse. The British pound fell more than 10 per cent to a three-decade low of around $1.32 U.S., before recovering somewhat to around $1.38, still down 8.5 per cent from the previous day's close.
Beyond that, no one is entirely certain what happens next.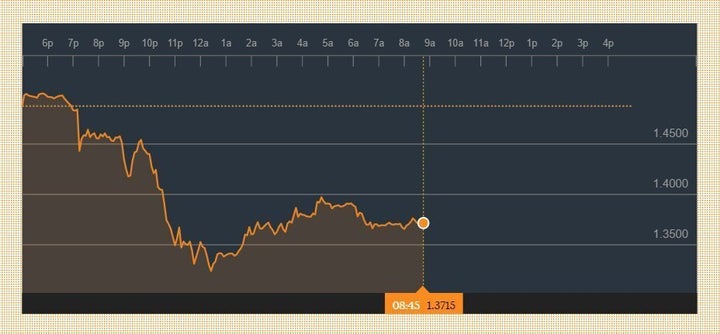 For Canada, the result could be a considerably weaker economy for the rest of this year than previously estimated, TD Bank said in a client note Friday morning.
"We estimate that confidence and financial spillovers from a leave result could shave about 0.5 to 1.0 percentage point off GDP growth for the U.S. and Canada in the second half of 2016," economists Beata Caranci and Fotios Raptis wrote.
TD's forecast before Brexit was for Canada's economy to grow at a 2.7-per-cent pace in the second half of this year. Assuming the more optimistic end of TD's Brexit scenario, the country could lose nearly a fifth of that predicted growth.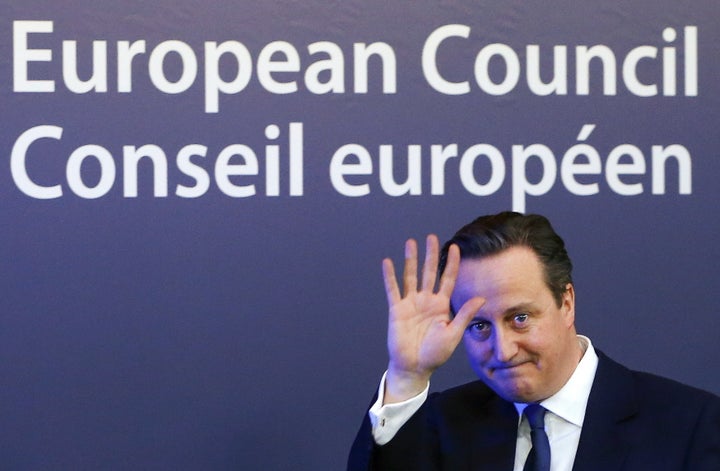 It's not because Canada is heavily dependent on trade with Britain; only about 3 per cent of Canadian trade is with the island nation. But uncertainty in the markets will cause business investment to drop, including in Canada, TD Bank said.
Canada's situation could be even worse if the Brexit vote leads to a prolonged commodity price slump, TD warned.
But that could be good news for Canada's indebted mortgage holders, who may have been given a respite from rising interest rates thanks to Brexit.
"A more prolonged slump would likely delay any plans by the Bank of Canada to increase its interest rate target," TD said, noting the same is true of U.S. interest rates.
"The Canadian regions most likely to feel the brunt of reduced U.K. demand are Newfoundland & Labrador, which ships about 8 per cent of its total annual goods exports to the U.K., and Ontario, which sends about 6 per cent of its annual goods exports to the U.K.," TD Bank wrote.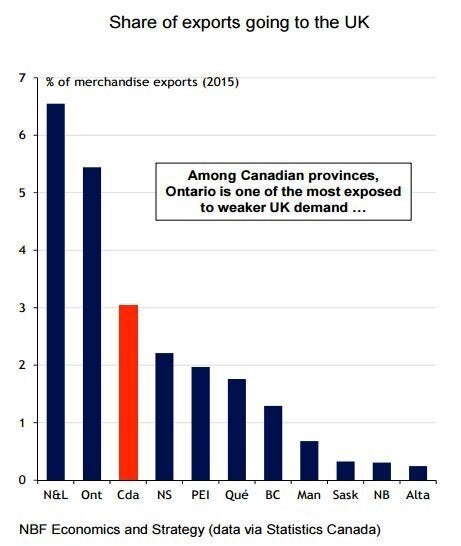 But the economic damage to Canada and the U.S. will pale in comparison to the damage estimated to be headed Britain's way. Forecasts call for Britain's economy to shrink in the short term by anywhere between 1.5 and 6 per cent.
"There is little doubt that U.K. economic momentum will be revised down," TD Bank wrote. "Some will mark estimates into recession territory, and others, like ourselves, anticipate growth at roughly half the previous pace."
CORRECTION:Prior to Brexit, TD Bank forecast 2.7-per-cent growth for Canada's economy in the second half of this year. An earlier version of this article implied the forecast was between 1.2 per and 1.5 per cent. HuffPost Canada regrets the error.
Popular in the Community